Da Nang Airport To Hoi An
Contact
Time : 24/7 (Whatsapp Viet 0084979613777)
Departure day : Anytime upon booking
Vehicle : Private Car with Air Condition
OVERVIEW: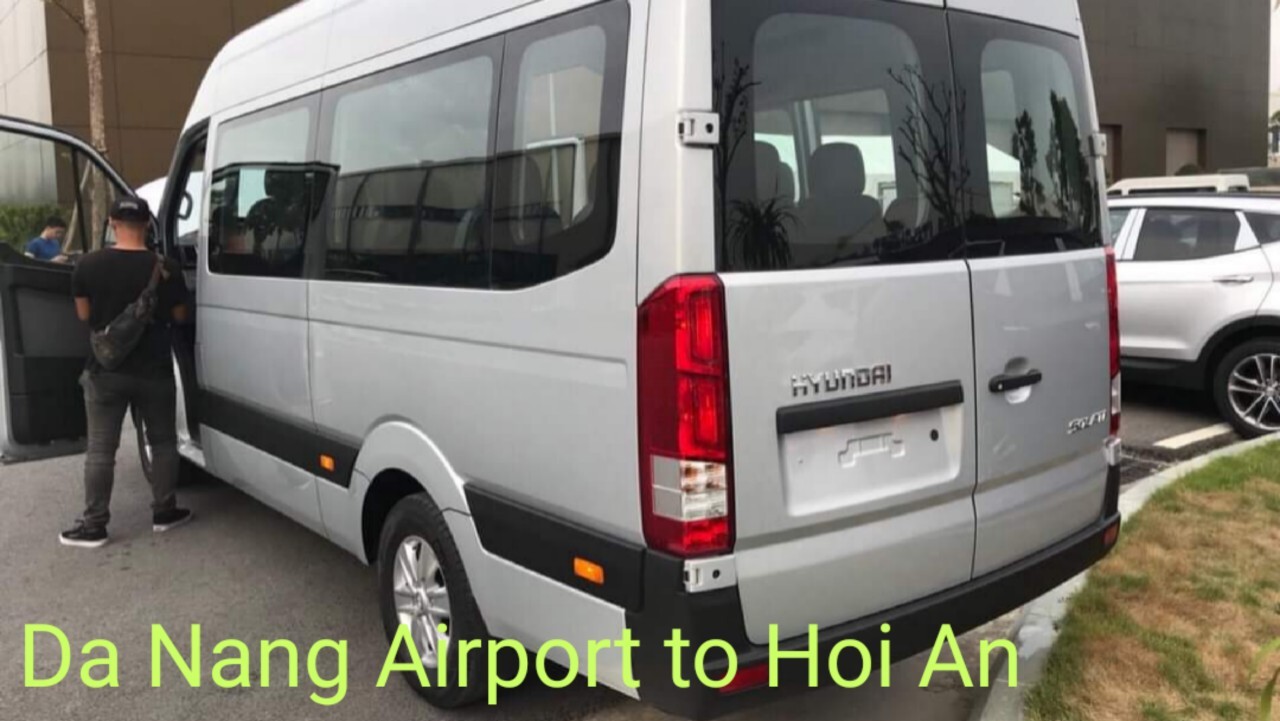 Generally, Hoi An is a living museum that preserves old-town architecture and was formerly a prominent Southeast Asian commercial port in the 16th and 17th centuries. Chinese temples, a Japanese-designed Bridge, pagodas, wooden shop houses, French-colonial houses, and old canals are just a few of the historic structures. Hoi An is just beautiful and a must see tourist attraction in Vietnam.
As you know, Hoi An is around 30 kilometers from Da nang city. So as you are landing at Da Nang airport and would like to know ways of going from Da Nang airport to Hoi An.
FOUR BEST WAYS TO TRAVEL FROM DA NANG AIRPORT to HOI AN:
TAXIS: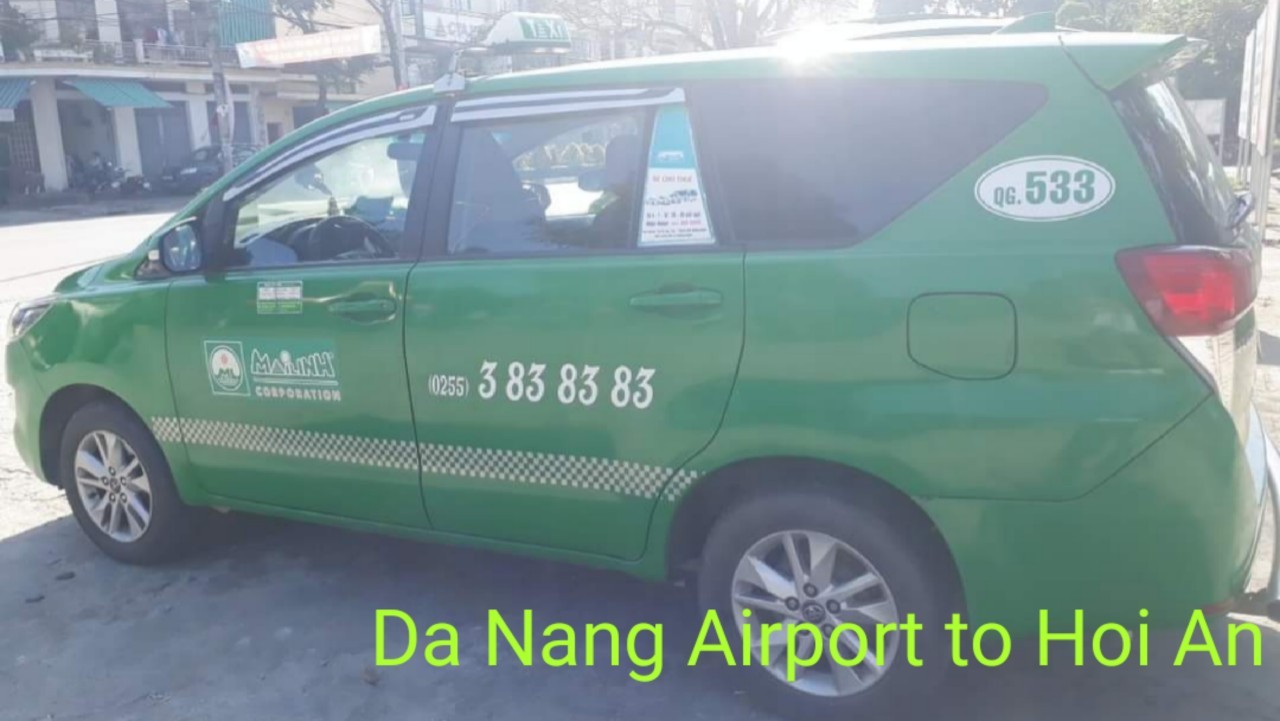 When traveling from Da Nang airport to Hoi An or vice versa, there is a wide range of taxi company for your choice.
As you exit the airport, there will be a lot of cabs waiting to service you. All Vietnamese taxis should have a meter, so make sure to turn on meter when you get on and on the meter screen, the price is quoted in Vietnamese Dong.
To be smart, let's book a taxi from a trustworthy companies, such as Mai Linh Taxi, VinaSun Da Nang Taxi, or Tien Sa Taxi. They are among well-known brands that you can trust.
However, travelers normally choose Mai Linh Taxi and they can be seen everywhere.
JOIN IN/SHARING BUS: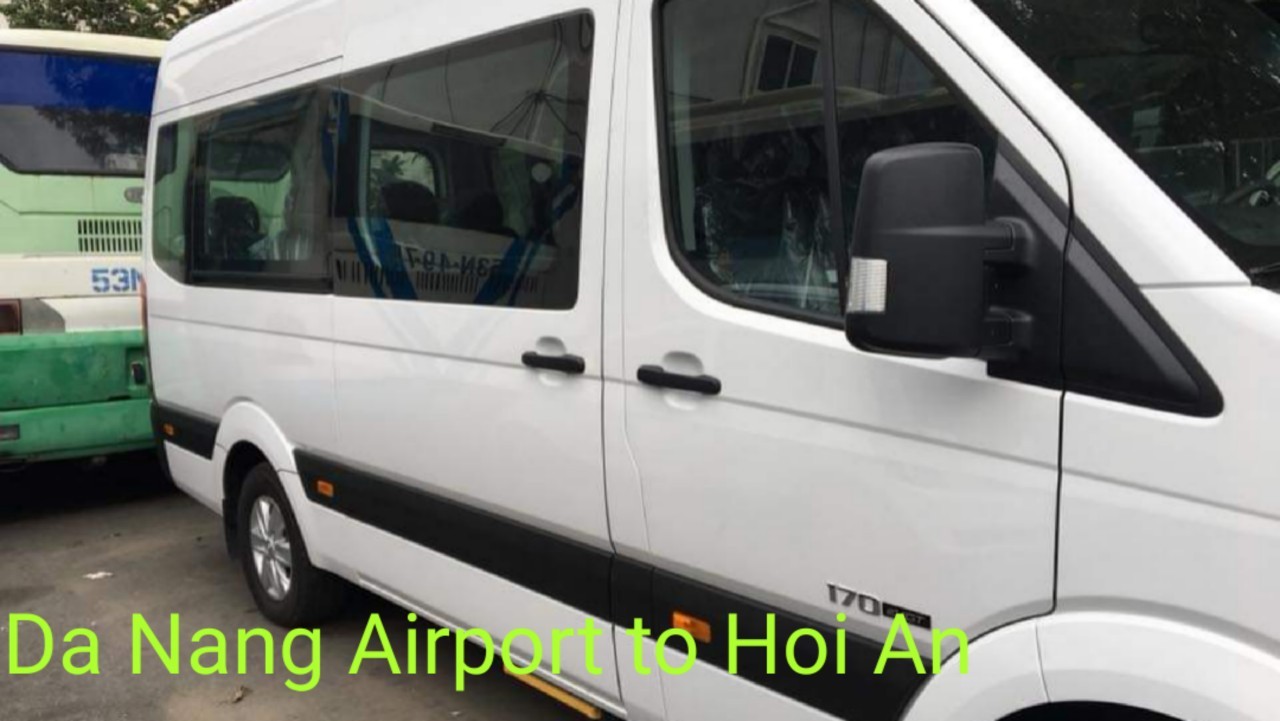 Taking a sharing bus between Hoi An and Da Nang is by far the most cost-effective way of transportation. This is perhaps the ideal budget travel option for you. If you want to save some money, taking a join-in bus is maybe the best way to reach Hoi An.
The sharing bus runs from 5:30 a.m. to late night and it departs from Da Nang Airport to Hoi An and vice versa. You should book a seat in advance and driver who meet you in Da Nang airport can transfer you right in your accommodations in Hoi An.
You might book this airport transfer shuttle in advance, and it is better to make your reservation in advance in case of peak season and fully booked. When you arrive at Da Nang airport, driver will be waiting for you with welcome board writing your name on it.
PRIVATE CAR: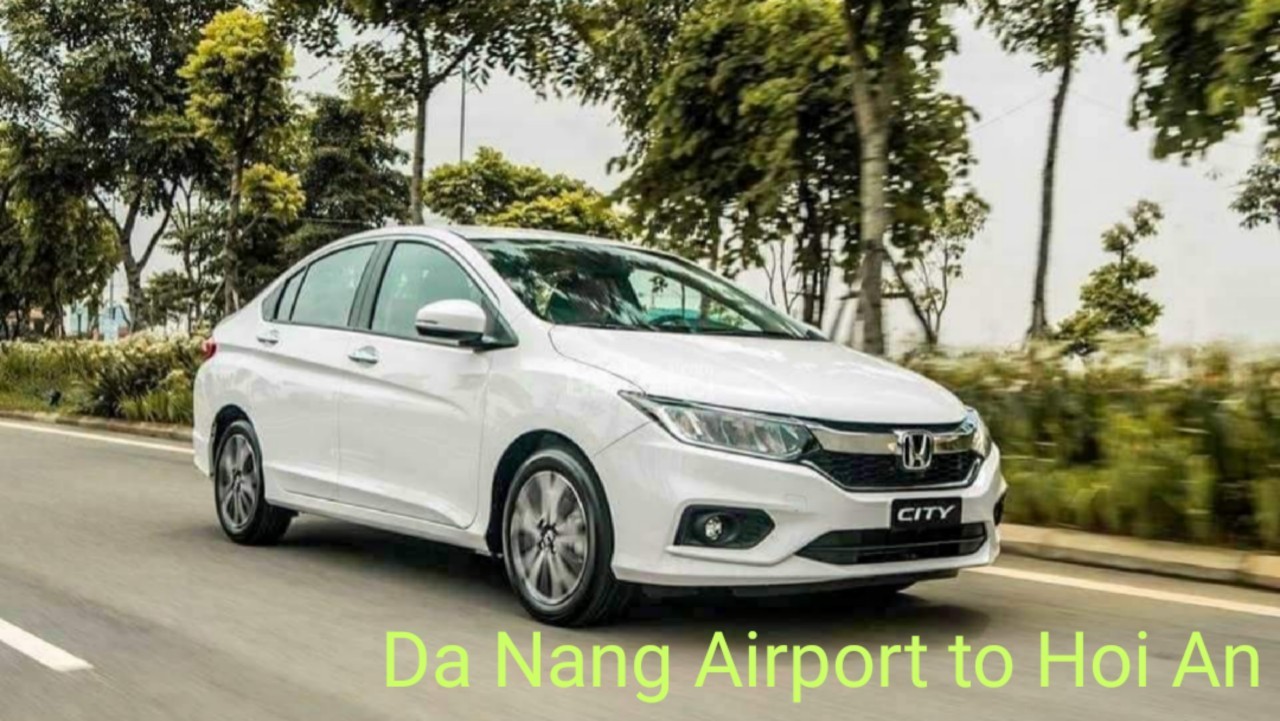 Taking a private vehicle from Da Nang airport to Hoi An is arguably the quickest, easiest, and most pleasant alternative way for you. This is ideal for families or anyone who has a lot of suitcases and prefer the way of comfortable travelling.
You may book a private car ahead of your arrival, so you won't have to worry about being ripped off, overpriced or overcharged. Furthermore, when making a reservation online or by email to the travel company, you can request the type of vehicles (4 seats, 16 seats, 35 seats…) that meets your needs.
This is likely expensive way to get from Da Nang airport to Hoi An. A 4 seater car often costs around 250,000 VND ($11), a 7 seater car costs 350,000 VND ($15), and a 12 seater car costs around 460,000 VND ($20). But you pay what you get for.
BY GRAB: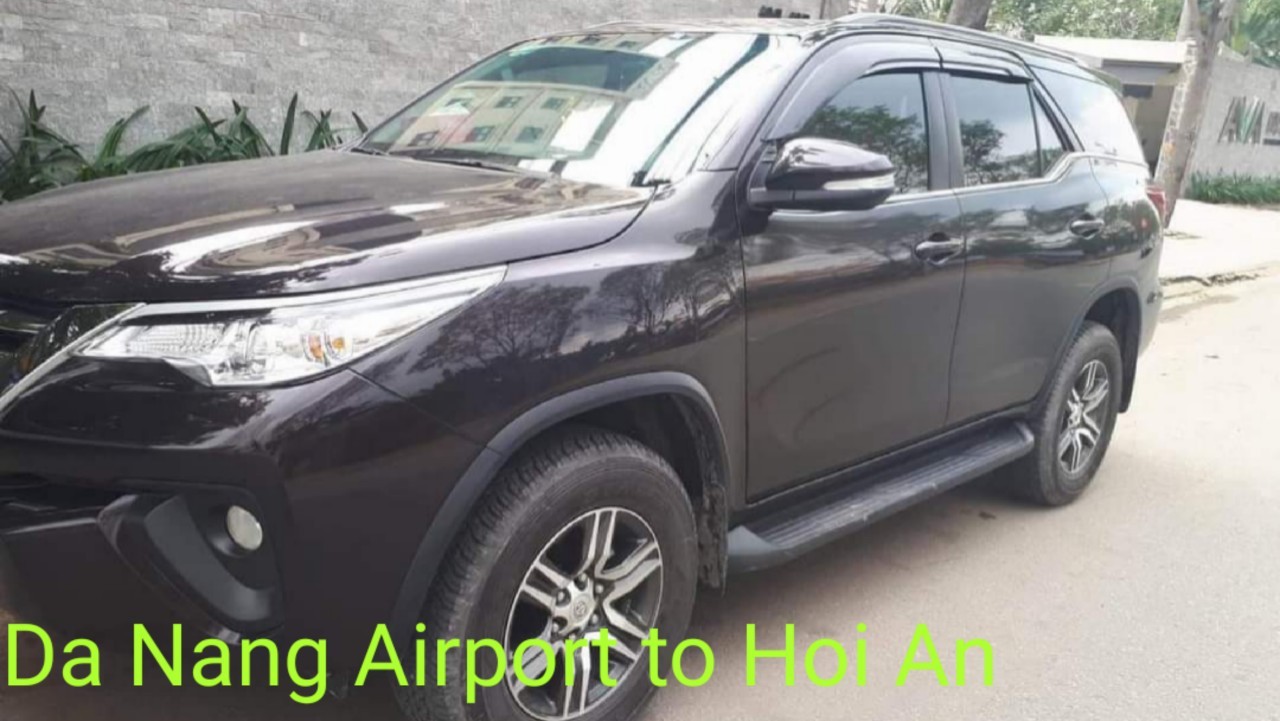 Today, grab is available throughout Vietnam and you can either go by grab bike or grab car everywhere in Vietnam as long as you have internet connection. There are many grab drivers at Da Nang airport, if you travel light, you simply go grab website and book the grab bike for you. If you go with luggages, let's book grab car. Both grab bikes and cars will drop you off at the hotel in Hoi An. The price is around 200,000 VND which is 8 U.S dollars.
ADVICE TO GET HOI AN FROM DA NANG: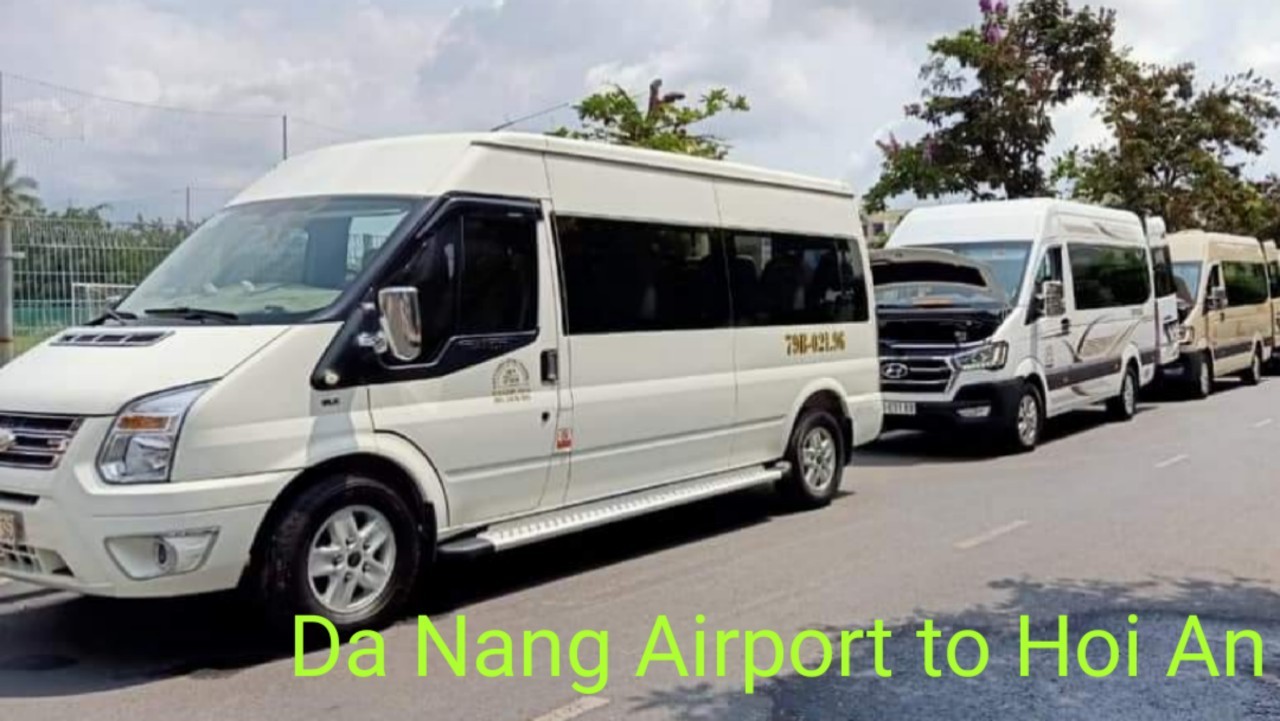 Better if you book Da Nang Airport to Hoi An via a good travel agent to secure safety and maintain a good service.
Because the local people prefers paying by Vietnamese Dong, so keep in mind that you'll need to change some foreign currencies into Vietnamese Dong before going.
The rainy season in central Vietnam runs from October to February, so you are travelling this time of year, it is best to book Private car or Shuttle Bus in advance.
BEST TRAVEL AGENT IN DA NANG FOR PRIVATE CAR?
So, if you are coming to Da Nang airport and would like to find the Best Tour Company for private transfer Da nang airport to Hoi An, kindly contact us as follows:
Address: Tran Hung Dao Street, Dong Hoi city, Quang Binh province
Office: 11/6 Luu Quang Thuan street, Ngu Hanh Son dist, Da Nang city
Website: https://phongnhapioneer.com/
Email: phongnhapioneer@gmail.com
Whatsapp/Viber: 0084 979613777 (Mr.Viet)
Copyright by Premium Travel Vietnam, see the original link here