Ba Na Hills Half Day Tour from Da Nang
Contact
Time :
Departure day :
Vehicle :
HIGHLIGHTS OF THIS ADVENTURE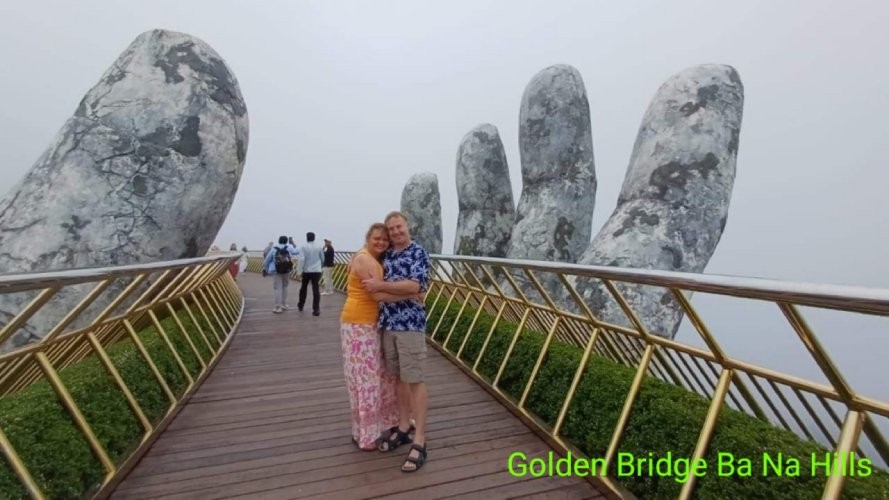 Golden Bridge
The well-known Golden Bridge, which is supported by enormous stone hands, provides amazing views and a once-in-a-lifetime photo opportunity.
French village
Enter the charming French Village, where colorful buildings, charming cafes, and cobblestone streets transport you to a little European hamlet. It's a singular cultural encounter.
Theme Park
All ages may enjoy exhilarating rides, games, and entertainment at this indoor amusement park.
Cable car ride
Take a ride on one of the tallest and longest cable cars in the world to reach the summit of the Ba Na Hills and take in the expansive vistas of the Vietnamese countryside.
Spectacular views
Ba Na Hills is a great place to get away from the city because of its pleasant mountain climate, undulating hills, and abundance of flora.
BA NA HILLS HALF DAY TOUR FROM DA NANG ITINERARY
Thus, our Ba Na Hills Half Day Tour from Da Nang begins with a pick up at your hotel. A half-day journey from Da Nang to Ba Na Hills is the ideal way to discover this fascinating location. Your experience begins with a gorgeous 40-minute drive as you depart Da Nang early in the morning. You'll be enthralled with the verdant Vietnamese countryside as you travel through charming villages and undulating hills as you leave the busy metropolis behind.
The famous Golden Bridge is the first thing you see when you get to Ba Na Hills. Raised by enormous stone hands, this architectural wonder provides amazing, sweeping vistas of the surroundings. It's an Instagram-worthy moment because of the bridge's design and the adjacent gardens, which provide a great backdrop for memorabilia shots.
The Linh Ung Pagoda beckons, offering a glimpse of Vietnamese spirituality. The enormous, 27-meter-tall white Buddha statue is the focal point of this Buddhist temple complex. Both religious and nonreligious visitors can find calm in the complex design and tranquil atmosphere. Spend some time thinking and savoring the peace.
The Ba Na cable car, which is regarded as one of the longest and highest in the world, will thereafter be boarded. Along the route, you'll see spectacular sights as you travel through lush forests and through the skies. There's a sense of expectation on the ride up to the summit of the Ba Na Hills.
The next stop on your half-day tour is the French Village, a picturesque region designed to resemble a little French town. Wander through the colorful buildings that line the cobblestone streets and stop at a variety of shops and cafes. It will seem as though you've entered a village in Europe, resulting in a distinctive fusion of cultural experiences.
The Fantasy Park, which is nearby, gives your tour an extra dose of thrill and enjoyment. There are exciting rides, games, and entertainment for all ages at this indoor amusement park. There's something for everyone here, regardless of your preference for softer entertainment or extreme thrills.
You can enjoy a delicious lunch at one of the numerous on-site eateries as the morning goes on. These restaurants provide a wide range of regional and global cuisines, so you're sure to find something to suit your palate. Spend some time unwinding and taking in the breathtaking surroundings after lunch.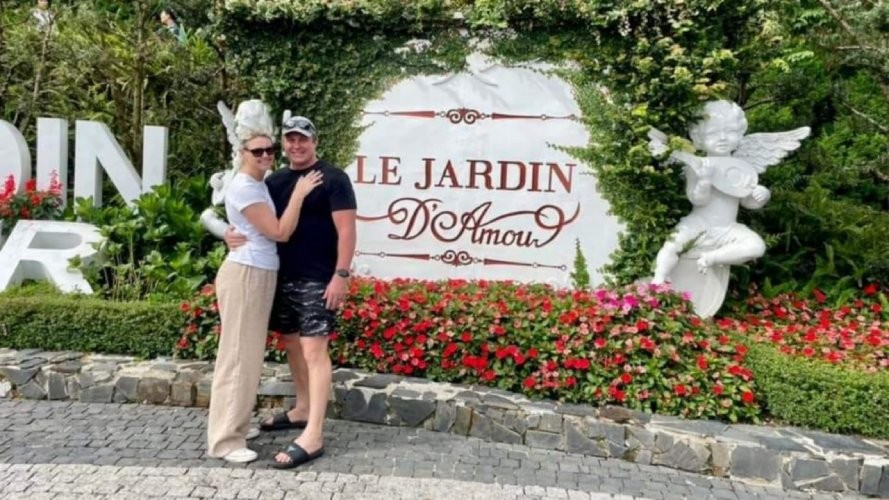 It is essential to visit the Debay Wine Cellar if you have the time (own visit). This underground cellar with its outstanding collection of exquisite wines is located in the Ba Na Hills. In addition to tasting some of the regional goods, you may learn about the winemaking process by going on a guided tour.
You'll return to Da Nang at the end of your half-day tour with a camera full of beautiful photos and a heart full of unforgettable memories. You have one last opportunity to take in the beauty of the countryside on the way back before you return to the busy city of Da Nang.
In summary, Ba Na Hills Half Day Tour from Da Nang offers an incredible mix of natural beauty, cultural exploration, and entertainment. From the Golden Bridge to the charming French Village, the spiritual Linh Ung Pagoda, the thrilling Fantasy Park, and the delicious dining options, this itinerary promises a memorable adventure filled with unique experiences in just a few hours.
WORTH A TRIP FROM DA NANG
Spectacular Scenery
Joining this 4 – hour trip to Ba Na Hills, this place offers you an incredibly beauty. The cool mountain air, undulating hills, and verdant vegetation offer a welcome diversion from Da Nang's bustling A highlight that makes it a photographer's and nature lover's dream come true is the breathtaking panoramic views of the surrounding countryside that can be seen from the cable car and the famous Golden Bridge.
Golden Bridge
A remarkable architectural feat, the Golden Bridge is well-known for its enormous stone hands that support a golden walkway. Its Instagram-worthy architecture makes it a must-see, and you'll feel as though you're walking on clouds while taking in breathtaking views of the surrounding landscape.
Theme Park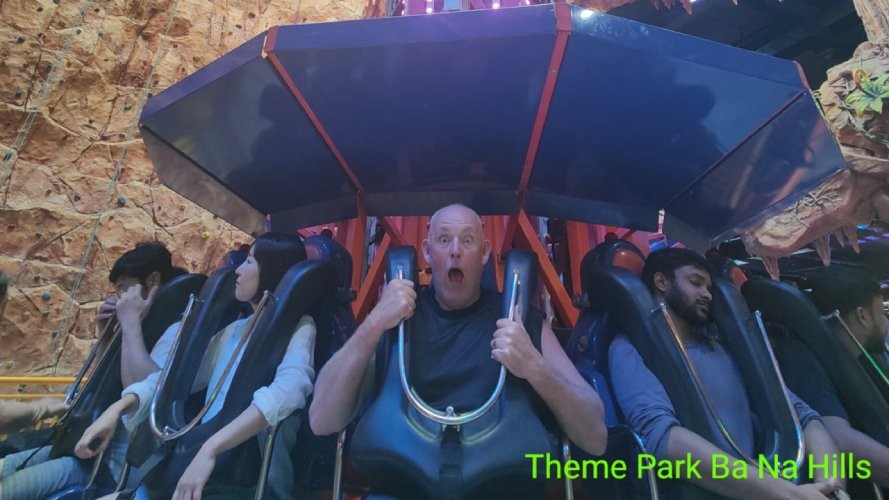 Fantasy Park, the indoor amusement park at Ba Na Hills, offers an exciting and entertaining experience. With a range of rides and activities, it's ideal for adventure seekers, families, and couples.
Cultural Experience
The French Village at Ba Na Hills is a recreation of a quaint French town complete with colorful buildings and cobblestone paths. It's an interesting and picturesque place to explore, offering a fusion of European and Vietnamese culture.
Cable car experience
One of the longest and highest cable cars in the world, the Ba Na cable car offers an amazing ride into the clouds. The journey itself provides breathtaking vistas of the Vietnamese countryside and is a great experience.
SUITABLE TRIP FOR LESS TIME TRAVELERS
Short time duration
A half-day Ba Na Hills Tour from Da Nang works well for time-constrained travelers. It lets you take in Ba Na Hills' splendor and attractions without having to commit to a whole day's worth of travel. This trip is designed for those who do not have enough time to do the trip in one day.
You may see the main attractions of Ba Na Hills on a half-day excursion without having to stay overnight or for the entire day. This is especially useful for people who are traveling under pressure.
Flexible Timing
Most half-day trips offer morning and afternoon sessions, so you can pick the one that works best for you.
Convenient Scheduling
Half-day trips frequently offer morning and afternoon choices, allowing you to pick a time that works best for you.
BEST SERVICES
Private luxury car
Joining this 4-hour journey with Phong Nha Pioneer Travel, we are committed to giving you the best vehicle as we can. Proud to be one of the leading tour companies in central Vietnam, we offer you high – class service with the most luxurious private vehicle. Thus, we always give you the newest Toyota Fortuner car to make sure that you will have the most memorable trip experience with us. Besides, our car always has cold water and wet tissues for your use.
Knowledgeable tour guide
As we know, guiding is very important for every single trip. Therefore, Phong Nha Pioneer Travel chooses the best tour guides for your short adventure. Our guides are well trained with lots of information for this trip. They make sure to give you the most caring service and the friendliness that is unbeaten.
Competitive price
At Phong Nha Pioneer Travel, we are trying day by day to give you the unforgettable memories. Simultaneously, we will give you the best price and the rate as we can but we maintain good service as well.
WHAT'S INCLUDED AND EXCLUDED?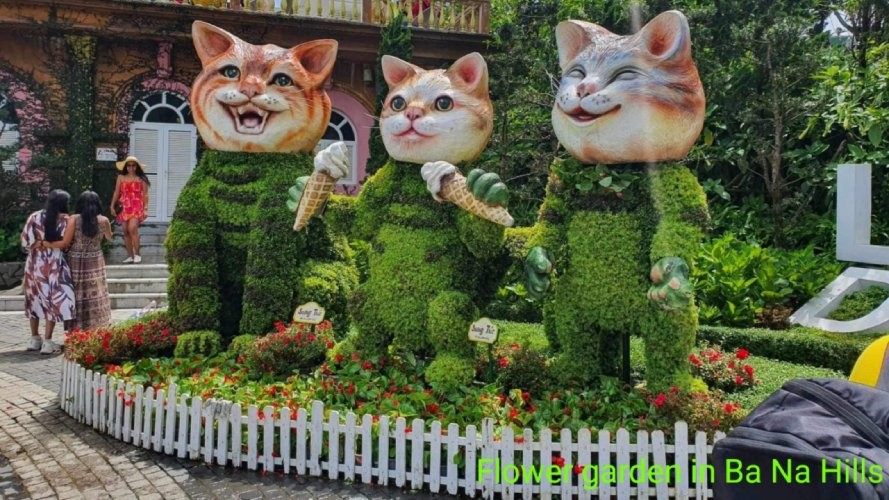 Included
Private car with air conditioner
English tour guide
Cold water and wet tissues
Optional lunch
Entry tickets to Ba Na Hills Golden Bridge
Excluded
Travel insurance
Personal expenses
Tipping for guide and driver
Others not mentioned in the itinerary
HOW TO BOOK 4 HOUR BA NA HILLS TRIP?
If you are in Da Nang and would like to do Ba Na Hills Half Day Trip from Da Nang, kindly contact us at whatsapp +84 979613777 (Mr. Viet) or send an email to phongnhapionner@gmail.com for further assistance. Or you can log into our website at https://phongnhapioneer.com/ for more details.
FREQUENTLY ASKED QUESTIONS ON BA NA HILLS HALF DAY TOUR FROM HOI AN?
Question (Q): What is the best time of day to visit Ba Na Hills?
Answer (A): The hours of Ba Na Hills are 7:30 AM to 9:30 PM. Since there are more exciting things to do during these hours, we advise going between 9 AM and 5 PM.
Q: How long is the drive from Da Nang to Ba Na Hills?
A: The car drive is roughly an hour from Da Nang center to Ba Na Hills.
Q: Can I bring the food to Ba Na Hills?
A: Thousands of tourists have already visited the Ba Na Hills. However, you are not allowed to bring big food to Ba Na Hills, you only can bring some snacks and water for your use.
Q: What should I wear to Ba Na Hills?
A: In the summer time, let's bring light: since you'll be walking a lot, it's best to bring as much as you can. Clothes: You just need to pack a light clothes and umbrella as it sometimes has shower rain between May and August. In the rainy season, you can bring rain jacket and cold jacket as it can get cold when having monsoon between mid – October to later February. As you'll be walking a lot, you should therefore wear slippers or comfy shoes.
Q: Is Ba Na Hills worth visiting?
A: Ba Na Hills was formerly a well-liked French vacation destination. Before it was transformed into the well-known amusement park it is today, it fell into disrepair. Families with children should visit Ba Na Hills, since there are plenty of entertaining activities and attractions to keep them happy.
Q: What to expect in Ba Na Hills?
A: Attractions at Ba Na Hills include an amusement park with rides, a French town with buildings designed in the European style, the Ba Na Hills Golden Bridge featuring a Giant Hand of Mountain God and the highest point in Da Nang city at 1,487 meters above sea level.