Hue City Tour
Contact
Time :
Departure day :
Vehicle :
OVERVIEW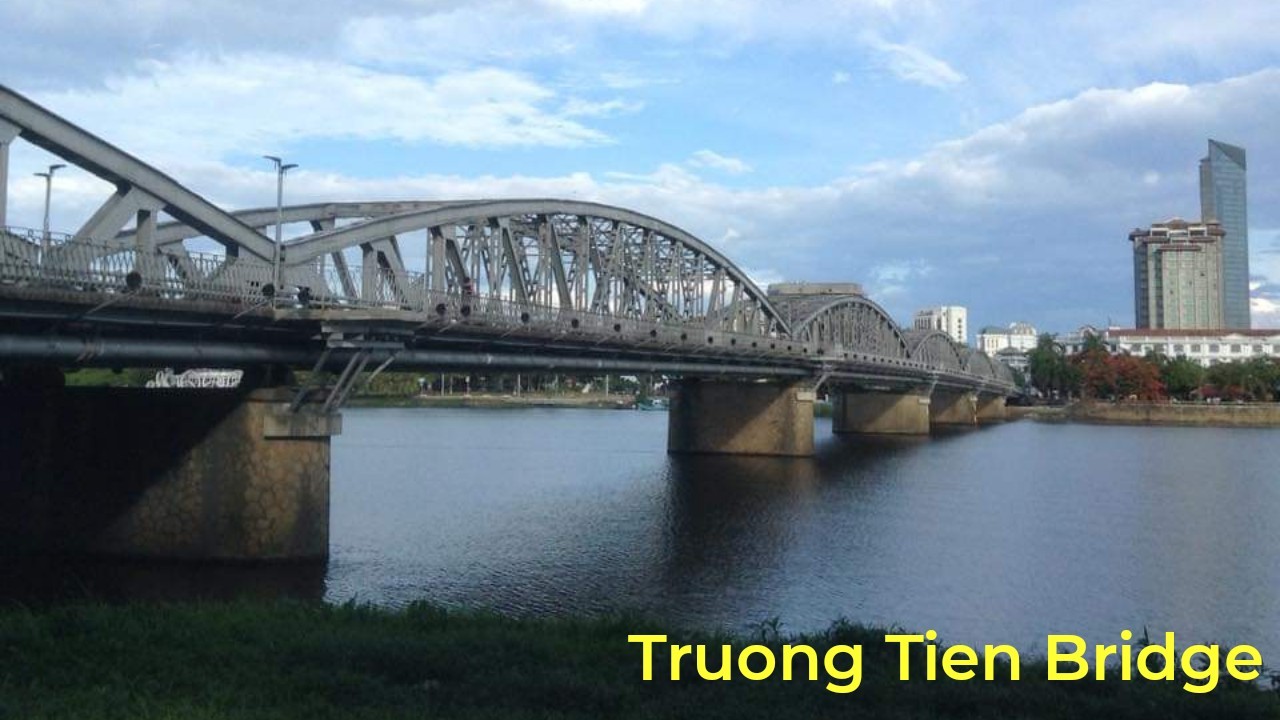 As we all know, the Nguyen Emperors chose Hue city, in the middle of Vietnam, as the ideal location to build an Hue Imperial City as the residence and living quarters for the royal family. There are numerous Hue Royal's tombs, pagodas, temples as well as many relics of Hue city have been restored, making them ideal locations to spend a day exploring. To help you explore Hue city in 1 day, Phong Nha Pioneer Travel organizes Hue City Tour.
HUE CITY TOUR ITINERARY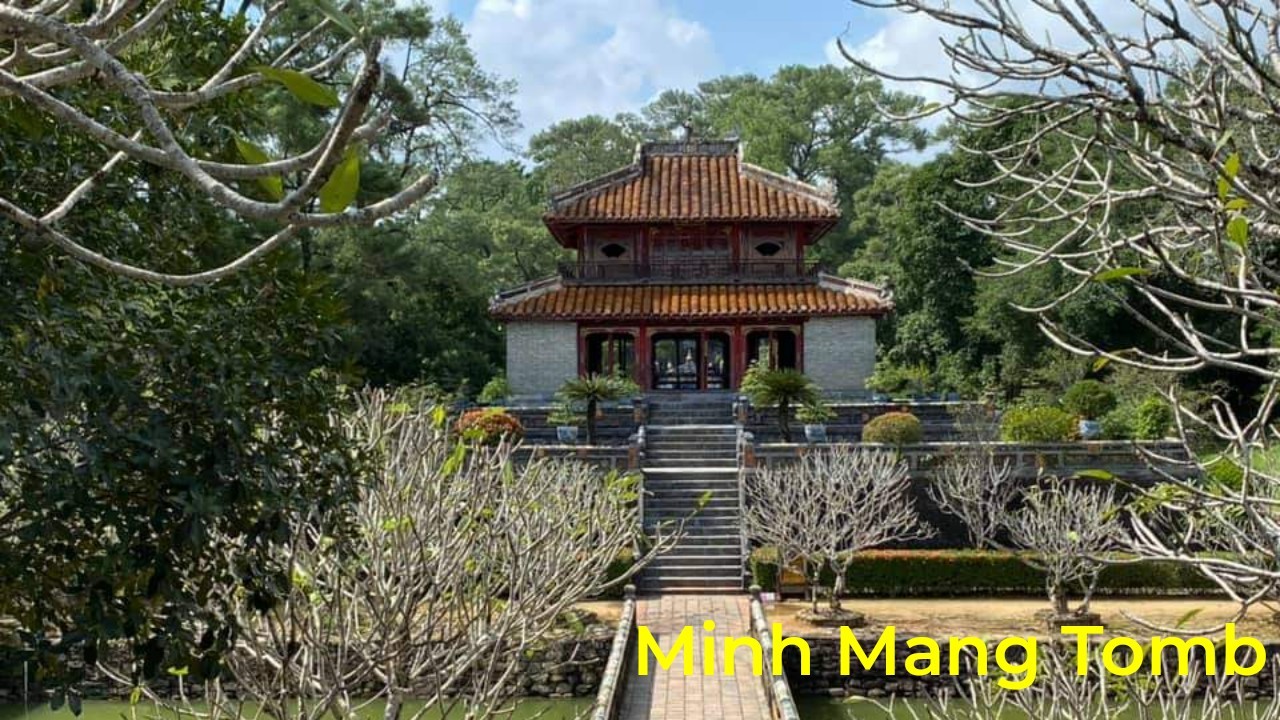 In the morning, we will start off our HUE CITY TOUR with the pick up at your hotel then transfer you to Minh Mang Mausoleum.
So, Minh Mang Mausoleum which is regarded as Hue's most opulent royal tomb. The symmetrical design of the Minh Mang Mausoleum, which was finished after his death and built 20 years after his reign, is a reflection of harmony with nature.
This fantastic location near the Perfume river and the shape of it makes the tomb a must visit when coming to Hue city.
On arrival, the tour guide will show you around this romantic burial palce of Minh Mang Emperor and we will respectively visit the Honor Courtyard, the Stele Pavilion, walk though Hien Duc Gate to see the Sung An Temple and final to the Lake of the New Moon.
At the end of the complex, there is the sepulcher surrounded by a circular wall where the Emperor rested.
Next, we head our HUE CITY TOUR to Khai Dinh Mausoleum. Thus, the mausoleum, which was constructed on a precipitous slope outside of the city during an 11-year period, is a fusion of Western and Eastern design, with components and decorations from France, China, and Japan.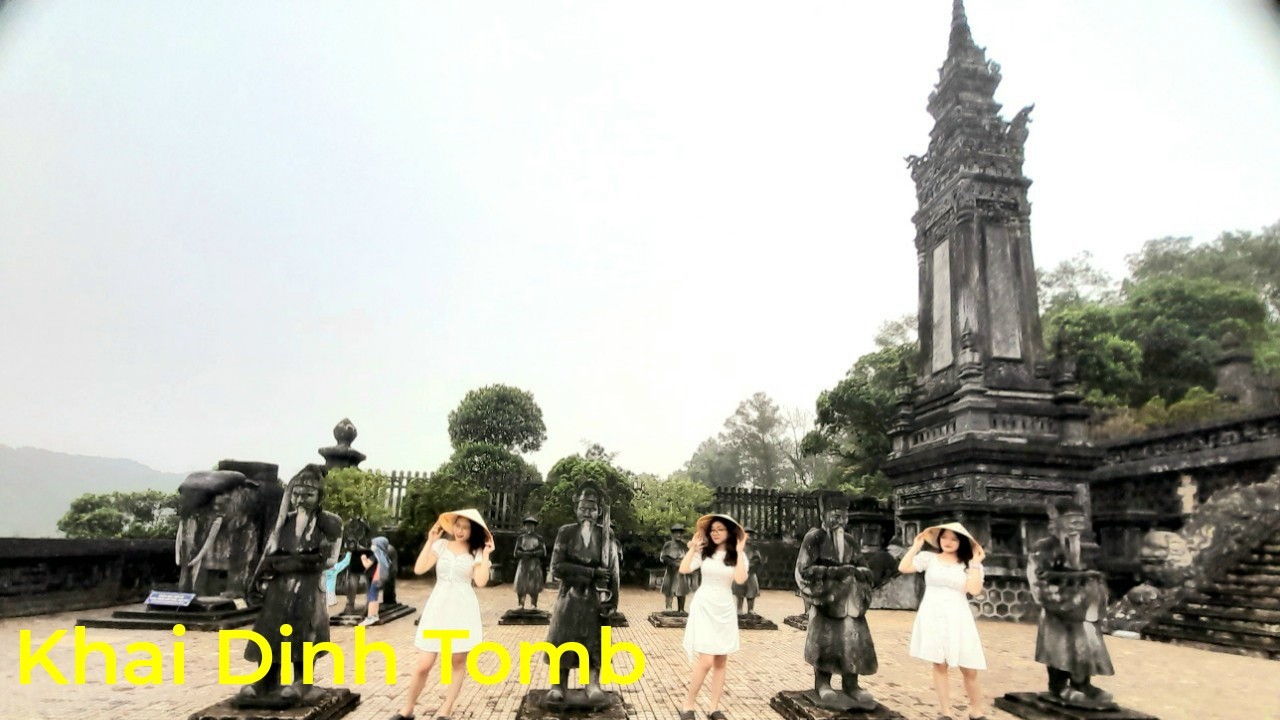 To see his tomb, we walk up 127 stairs and on the way, we can pay a visit Honor Courtyard with statues of manderins standing on both sides. There's a Memorial set up by his only son Bao Dai and finally we will visit Khai Thanh Palace where containing the remain of the Emperor.
Our HUE CITY TOUR follows up on with a long walk sightseeing Hue Imperial Citadel.
Hence, the Nguyen Emperors' residence and the political center of Vietnam for about 145 years (1802 to 1945) was magnificent in size and with historical significance. Hue's Imperial City grounds are guarded by a 2 km square defensive rampart and a moat that draws its water from the Perfume River.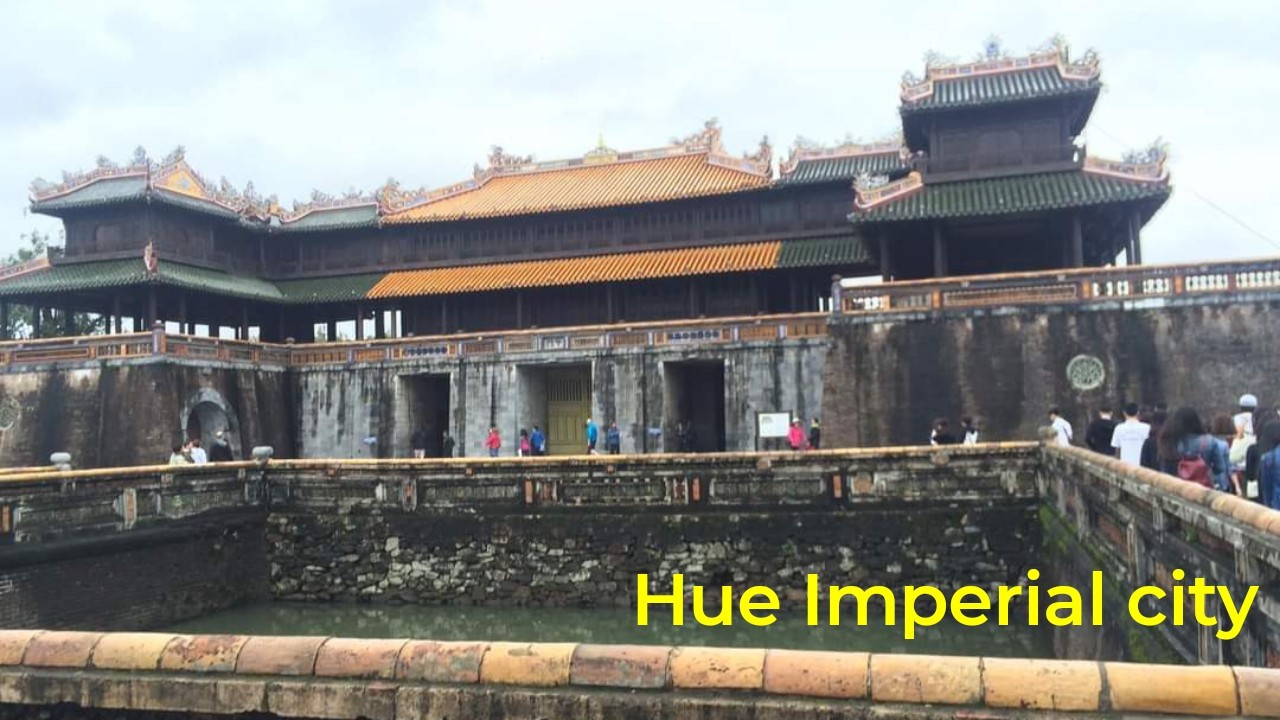 The total complex consists of 3 walled cities: The Citadel, the Imperial City and the Purple Forbidden City at its center.
Upon coming here, you will wander around and sightseeing Hue Noon Gate, Thai Hoa Palace, Truong Sinh Residence, Royal Theatre…You seem to know about the former life and daily activities of the Nguyen Emperors and concubines and eunuchs.
Enjoy lunch and after that we will visit Thien Mu Pagoda (or Heavenly Lady Pagoda) – this well-known pagoda, which was constructed in 1601 on the northern bank of the Perfume River, is informally considered as the emblem of the ancient imperial capital.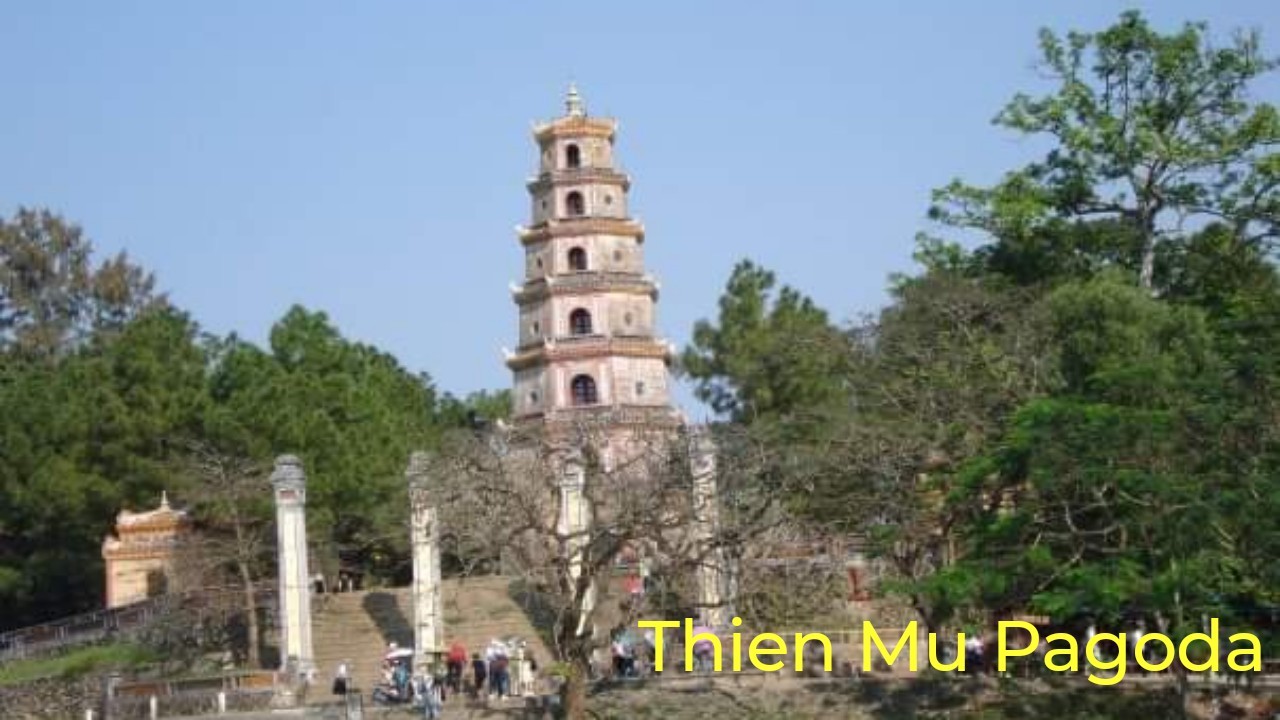 Next, we then transfer you to An Hien garden house where you can lose yourself in the charming, antiquated setting with its aromatic flowers and luscious fruit. Hence, this is an example of a typical Vietnam house from the past.
Eventually, we will embark a dragon boat sailing peacefully on the Perfume river. You can watch the scenery on two sides. Once we get to Dong Ba market, we will stroll around and see comodities that are on sale.
Following is a car transfer back to the hotel. Thus, our HUE CITY TOUR will come to an end here.
TOUR HIGHLIGHTS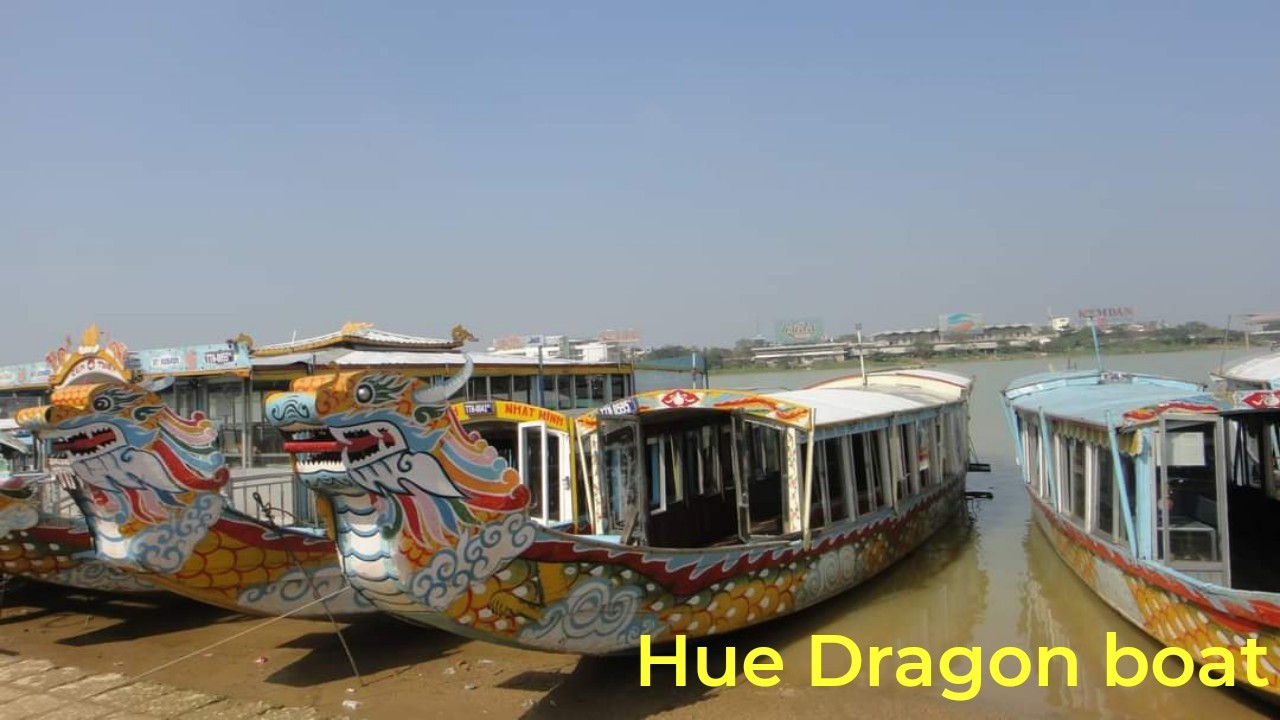 Enrich Hue's and Vietnam's history
Admire architectures of Nguyen Royal Tombs
Relaxing boat cruise on perfume river
Sightseeing a lush typical garden house in Hue city
TOUR PRICE, INCLUSION, EXCLUSION?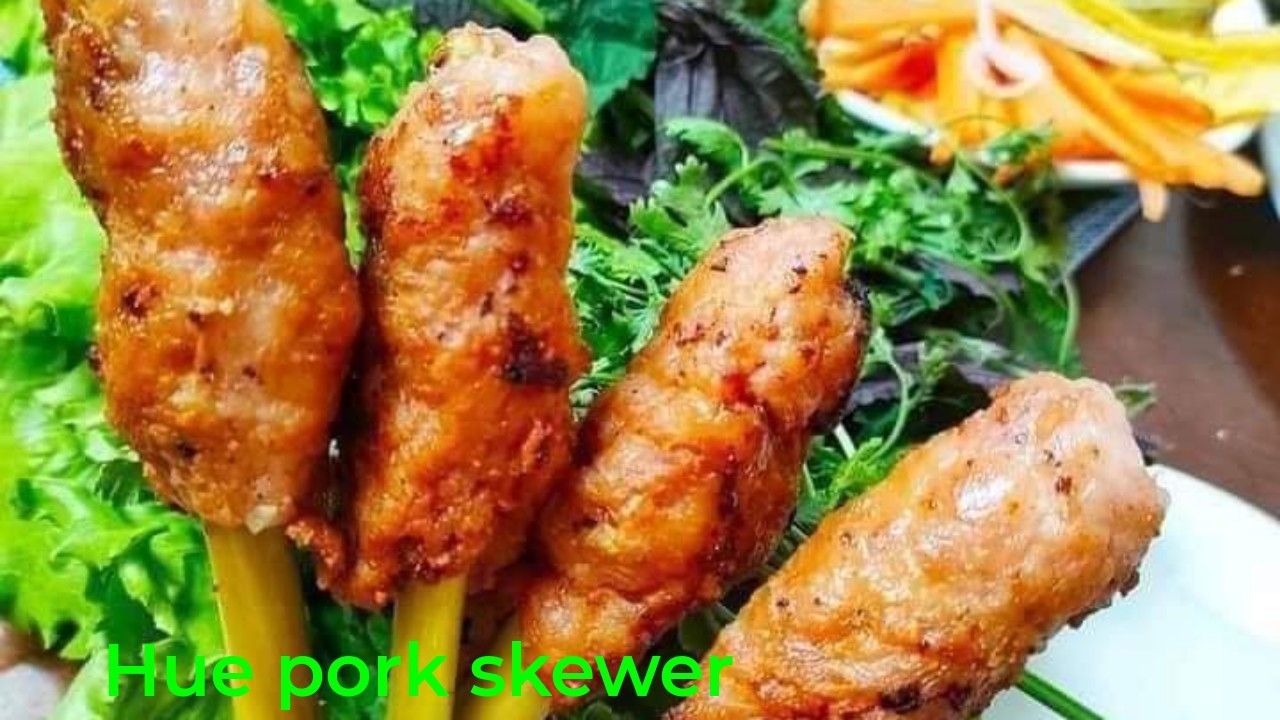 PRICE
| | | |
| --- | --- | --- |
| Group Size | 02 pax | 03 – 04 pax |
| Price per person | 77 | 55 |
INCLUSION, EXCLUSION
INCLUSION

EXCLUSION

New vehicle with air con
Professional English speaking guide
All entrance tickets
Water and tissues
Boat trip
Hue's local food for lunch

Travel insurance
Tips and gratuities
Personal expenses
Other not mentioned in the tour program
HOW TO CONTACT TRAVEL AGENT FOR HUE CITY TOUR 1 DAY?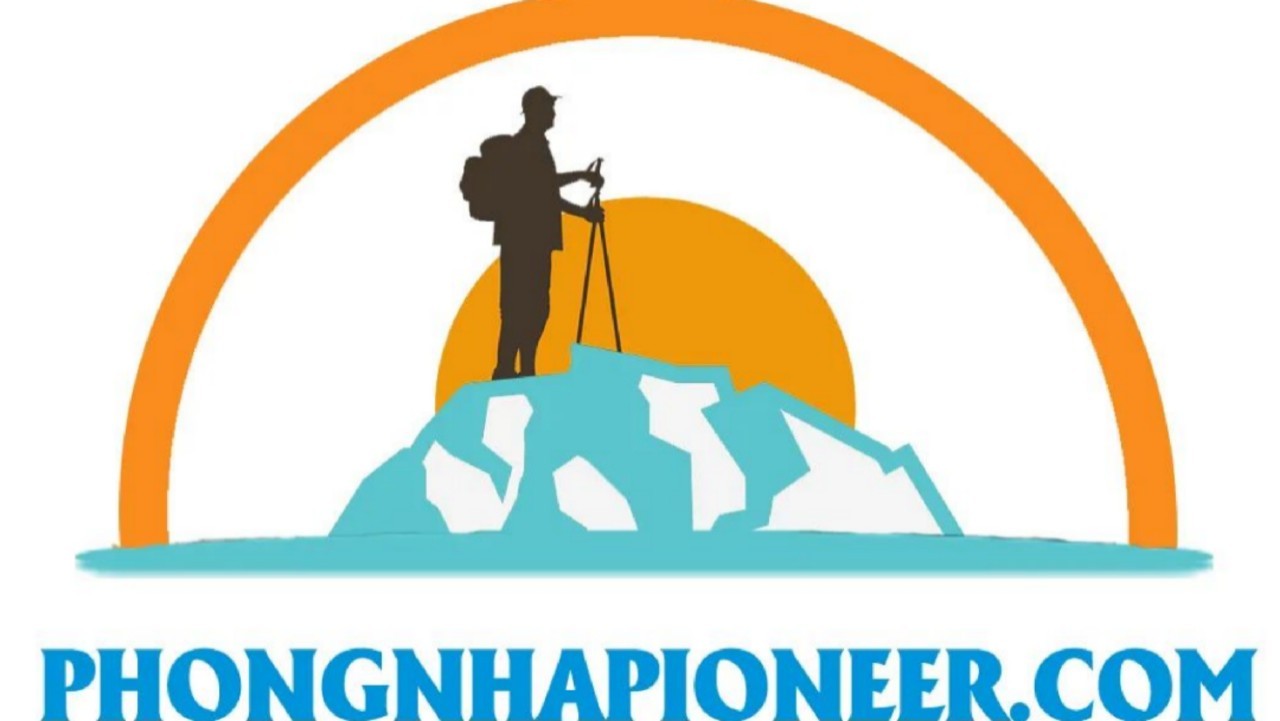 So, if you come to Hue city, Vietnam and would like to have The Best HUE CITY TOUR 1 DAY, do not hesitate to contact us:
Phong Nha Pioneer Travel (a member of Premium Travel Vietnam Co., Ltd)
International Tour Operator License No: 48-281/2022/TCDL – GPLHQT
213 Chinh Huu street, Phuoc My ward, Son Tra district, Da Nang city
Website: https://phongnhapioneer.com/
Email: phongnhapioneer@gmail.com
Whatsapp at 0084 979613777 (Mr. Viet – Travel Manager)
We will definitely make your Hue City Tour 1 Day an enjoyable one.