Hue Day Tours: 3 BEST DAY TRIPS FROM HUE
Contact
Time :
Departure day :
Vehicle :
HUE DAY TOURS: 3 BEST DAY TRIPS FROM HUE
HUE CITY TOUR :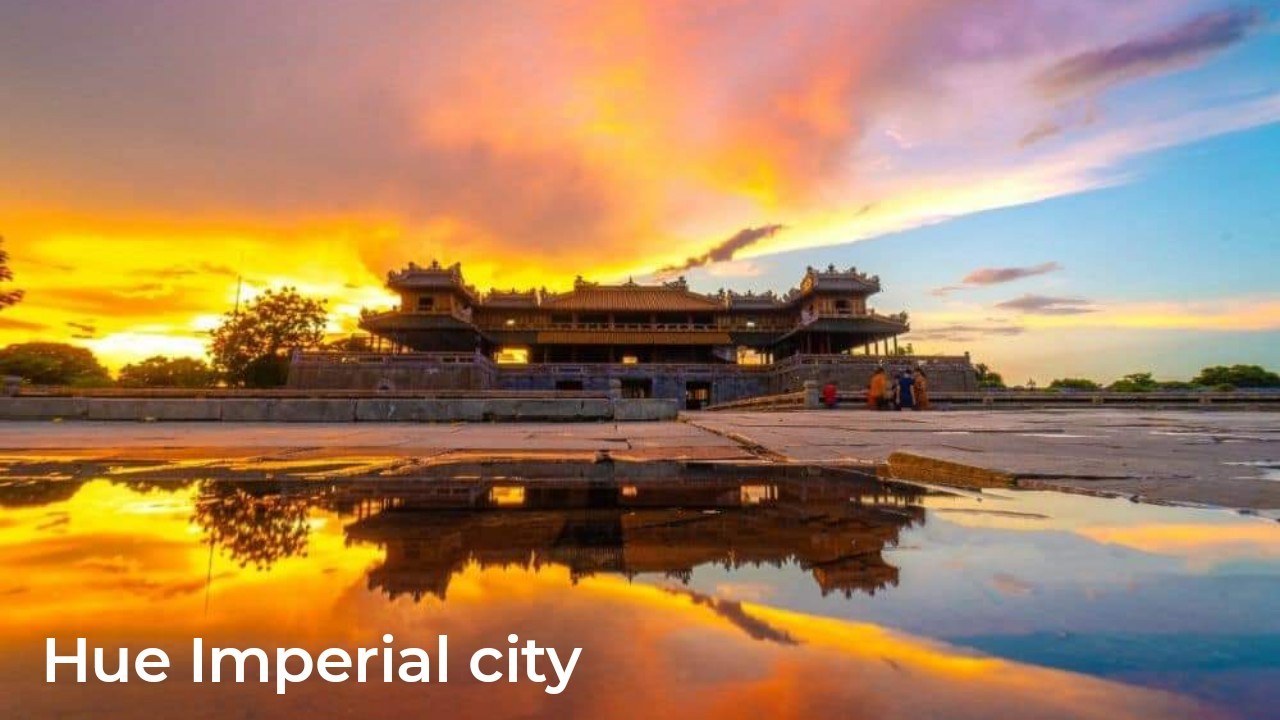 Let's begin our first trip: Hue City Tour in 3 Hue Day Tours that Phong Nha Pioneer Travel would like to offer you.
So as to begin Hue City Tour, we then go to the dock and enjoy dragon boat ride on the Perfume river. Thus, you can sightseeing the landscape on both sides of the river and taking some best photographs.
Upon reaching Thien Mu Pagoda, we then stroll around and visit seven-story Phuoc Duyen pagoda, which is perched atop a tiny hill overlooking the river. It's wonderful to learn about Buddhist stories when visiting Thien Mu Pagoda, and to hear the sound of the bell liquefying into the solemn and serene ambiance.
Next, you will first be brought to the Imperial Citadel, which served as Vietnam's previous capital. The Nguyen Dynasty, the final dynasty in Vietnamese history, was in power when it was built in the 19th century.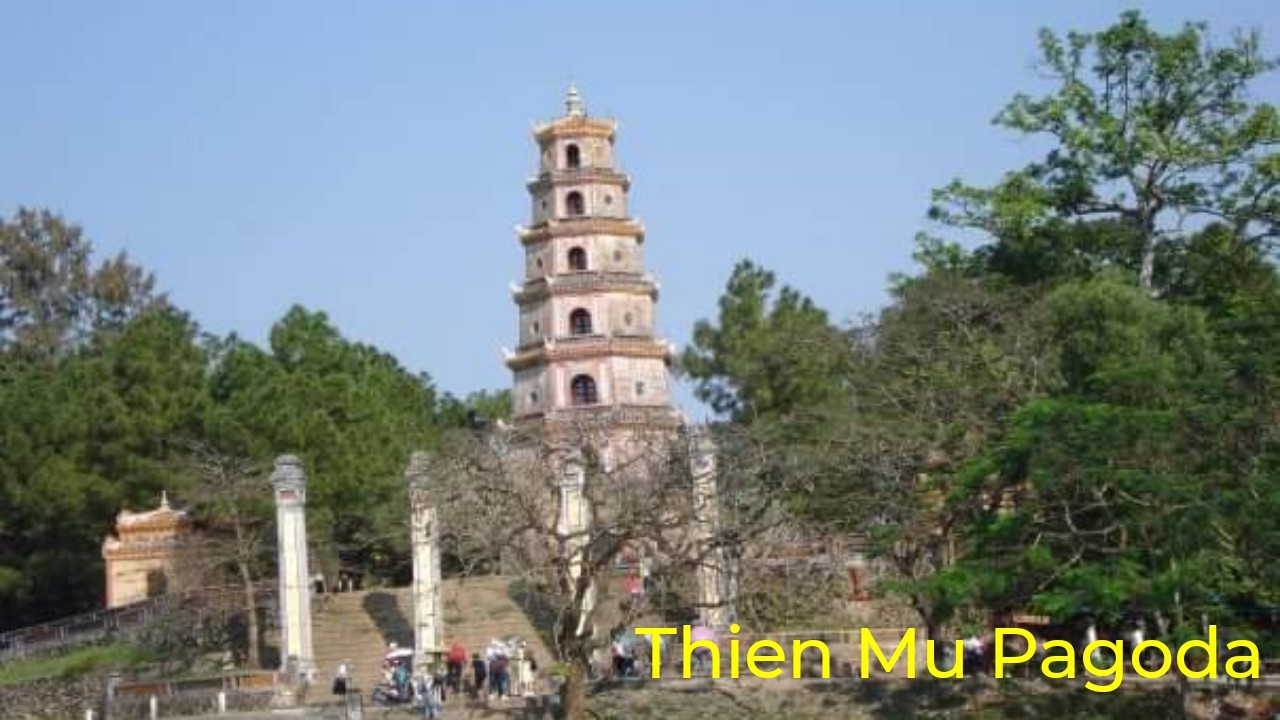 As you gradually tour around, you can see many of its courts, temples, and ramparts and palaces will undoubtedly dazzle your eyes. Here, your highlights will be well-known tourist destinations like the Forbidden City, Thai Hoa Temple, Trieu Temple, and Duyet Thi Duong Royal Theater.
Later, the local guide will bring you to a local restaurant where you can sample some of Hue's finest food such as Pancake, Spring rolls, fig salad, Bun Bo Hue…
After lunch, we then head our Hue city tour to Khai Dinh Mausoleum. This hillside monument blends European and Vietnamese styles, with a flamboyant design and large footprint. While coming here, it would be worth it to take some pictures of this well known royal mausoleum with sophisticated architectures.
HUE DMZ TOUR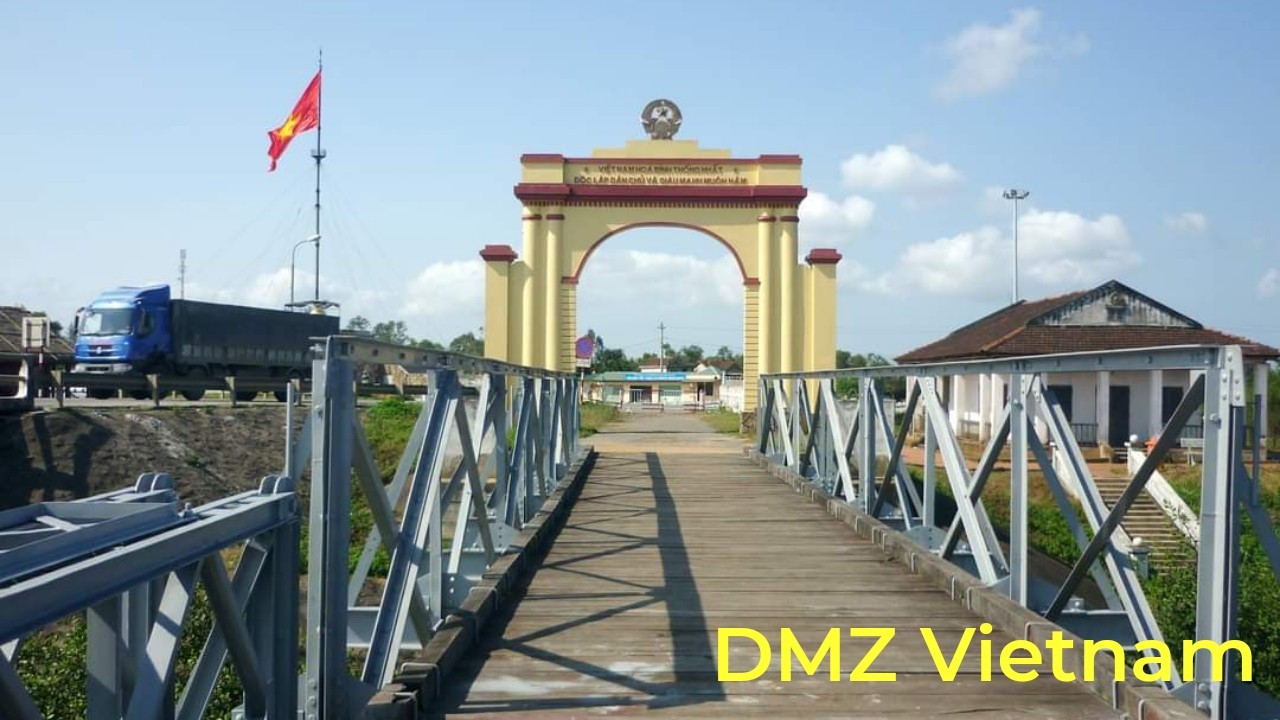 The second tour out of 3 Hue Day Tours is to visit DMZ Vietnam from Hue,
In the morning, we will come to the hotel and pick you up for DMZ Vietnam Tour from Hue. So, Hue to DMZ Quang Tri is nearly 100 km and it will take you around 2 hrs to reach.
On the way, you can see beautiful countryside of Vietnam. For instance, rice paddy fields, tapioca, corn as well as water buffaloes eating grass that you can have some best pictures.
Arriving at DMZ (Demilitarized Zone), we then start to visit this historic site. As we know, Vietnam was split into two parts in the war and the Demilitarized Zone was the former division to divide the country and waited for the election.
For around 20 years, while waiting the election to vote the president, the local people had to suffer massive bombings by the enemy with a hope to divide the reunification of Vietnam.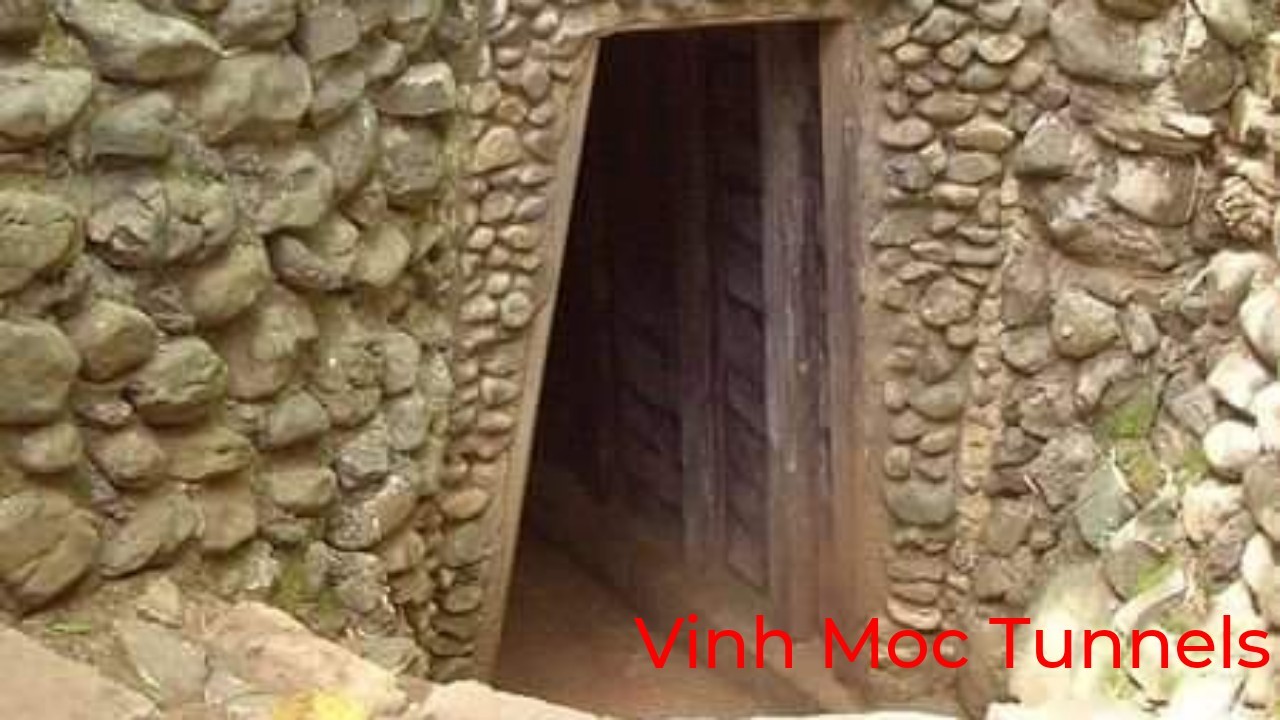 Therefore, visiting this area will bring back war memories to you and let you know how the brave Vietnamese people overcome all difficulties to unify the country.
Next, we then head our DMZ Tour from Hue by sightseeing Vinh Moc tunnel, which lies on the coast 37 kilometers north of Dong Ha. Thus, this is worth your time and effort to visit Vinh Moc Tunnel as it was created for the people to live in when they suffered bombardment by Americans.
A visit to the location will offer you a new perspective on what the underground life must have been like and how resourceful and inventive those who had to spend so many days and months inside the tunnerls during the war.
Later on, we then have lunch in a loal restaurant. After that in the afternoon, we then proceed to the Dakrong Bridge, which is regarded as the start of the Ho Chi Minh Trail network. And later to Khe Sanh Combat Base – the American Marine Corps outpost, which was used during the Vietnam War.
After all, we then transfer you back to Hue.
HUE PHONG NHA CAVE TOUR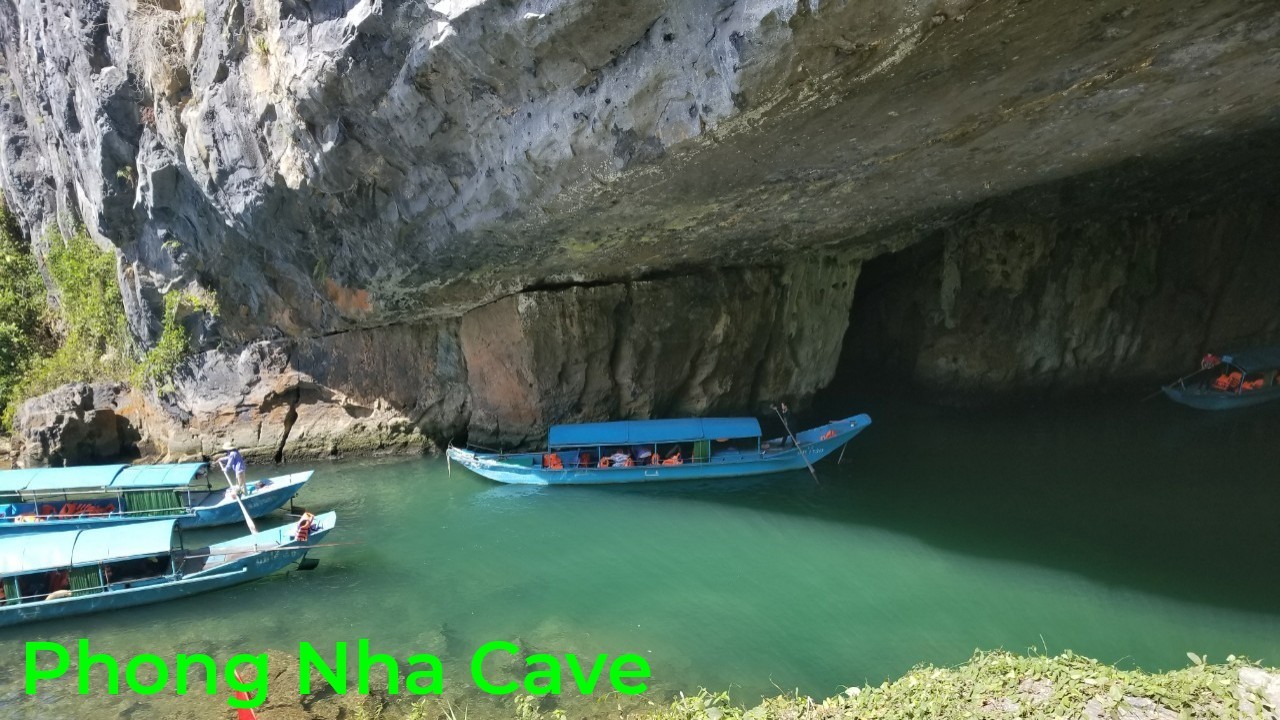 The last option in our HUE DAY TOURS is to have Phong Nha Cave Tour from Hue, so Hue to Phong Nha Tour starts with the pick up at the hotel in Hue and then we will directly transfer you to Phong Nha National Park.
On the route, we then visit a number of historical sites in the Demilitarized Zone. For instance, the Hien Luong Bridge and Ben Hai River as the actual border between North and South Vietnam at the 17th Parallel. Following is the The Doc Mieu Base which you can see after the DMZ.
Proceed to Phong Nha National Park in Quang Binh province, we first board a dragon boat and travel along the Son River. You will see both river sides from the boat, along with a number of traditional Vietnamese homes, Catholic churches, and the picturesque hills and mountains that surround the town.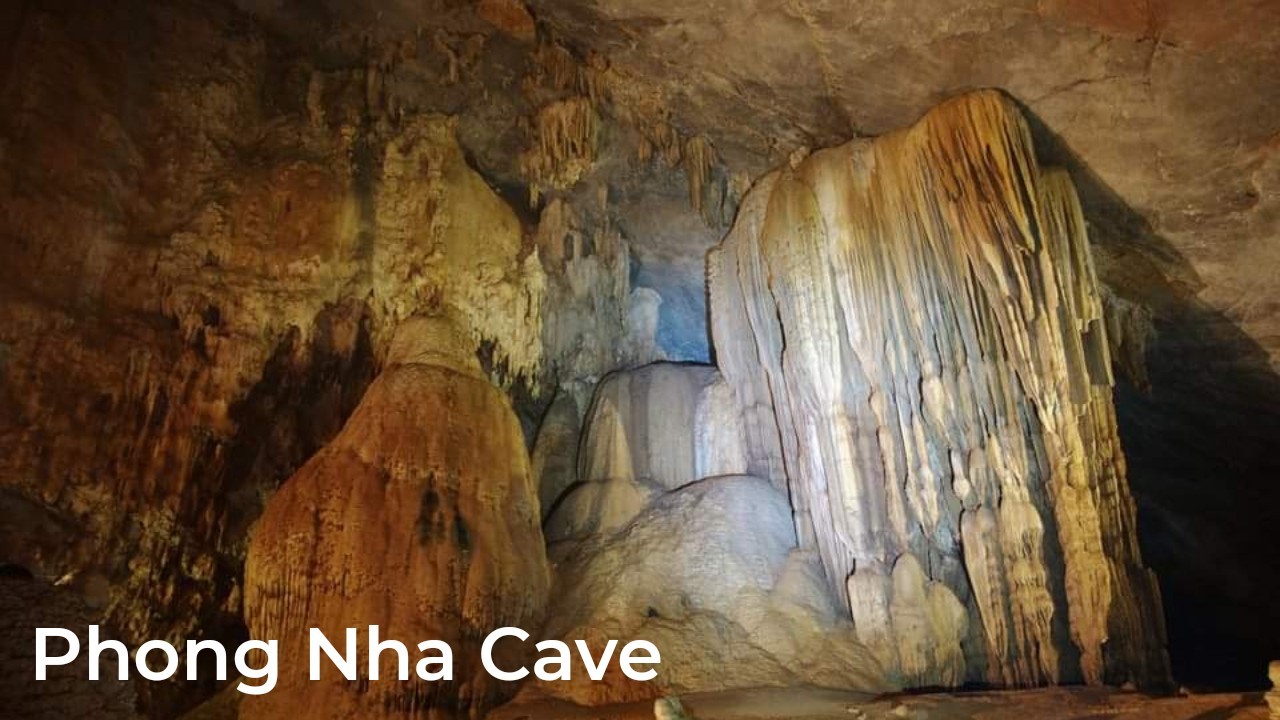 After 25 minutes on the boat, you will reach the entrance of the Phong Nha cave. You start to admire the creation of the Mother Nature bestows for Quang Binh land. Hence, there are millions of stalactites and stalagmites that you can not say any words because they are so stunning.
Keep moving inside the Wet Cave (Phong Nha cave), you will discover several amazing rock formations in the Phong Nha Cave, including the "Lion," the "Fairy Caves," the "Royal Court," and the "Buddha."
Upon finishing, we then visit Dry Cave which is around 200m high from the Wet cave. Here, you seem to lost in a fairy paradise.
Finally, the boat will take you back to parking lot. From here, our tour guide and driver will transfer you back to Hue city. Our Hue to Phong Nha Tour is ended here.
HOW YOU ENJOY HUE DAY TOURS?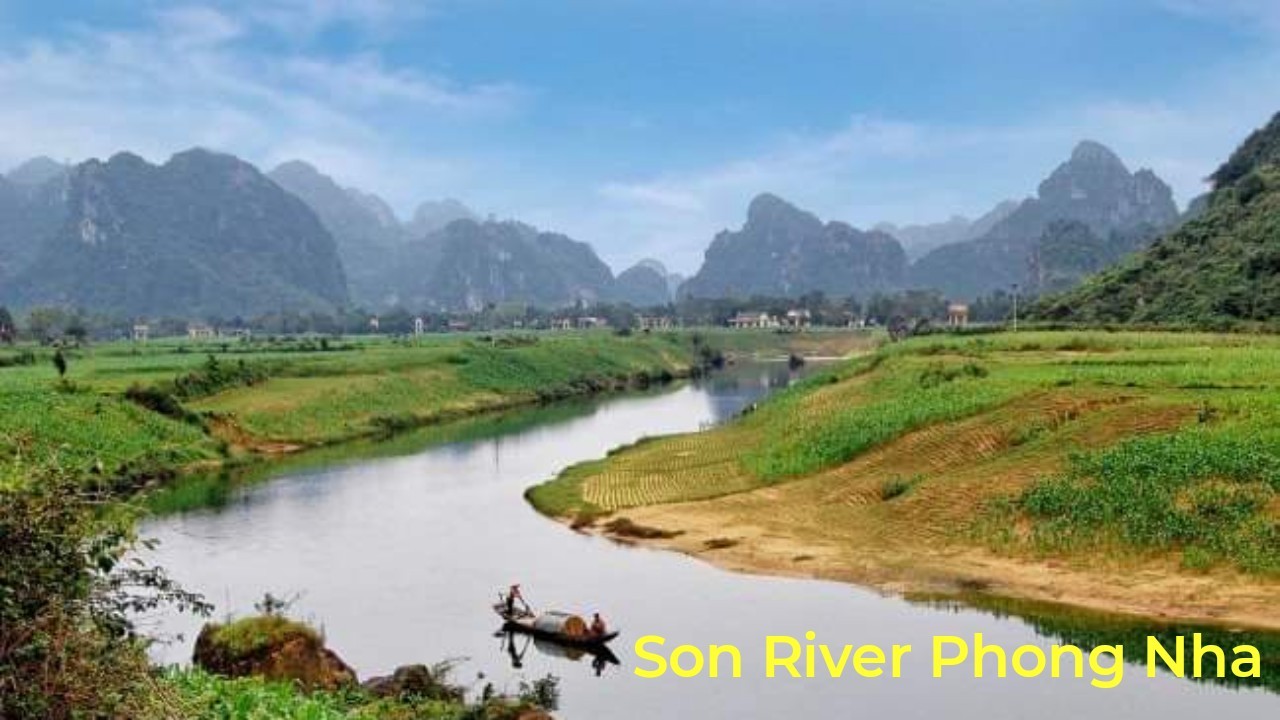 Visit famous surrounding areas from Hue city in one day: Hue Monuments Complex, DMZ Vietnam and Phong Nha National Park
Know more history of Hue and neighboring areas
Save your time and money
Adventure trip at Phong Nha Cave
TOUR PRICE, INCLUSION, EXCLUSION?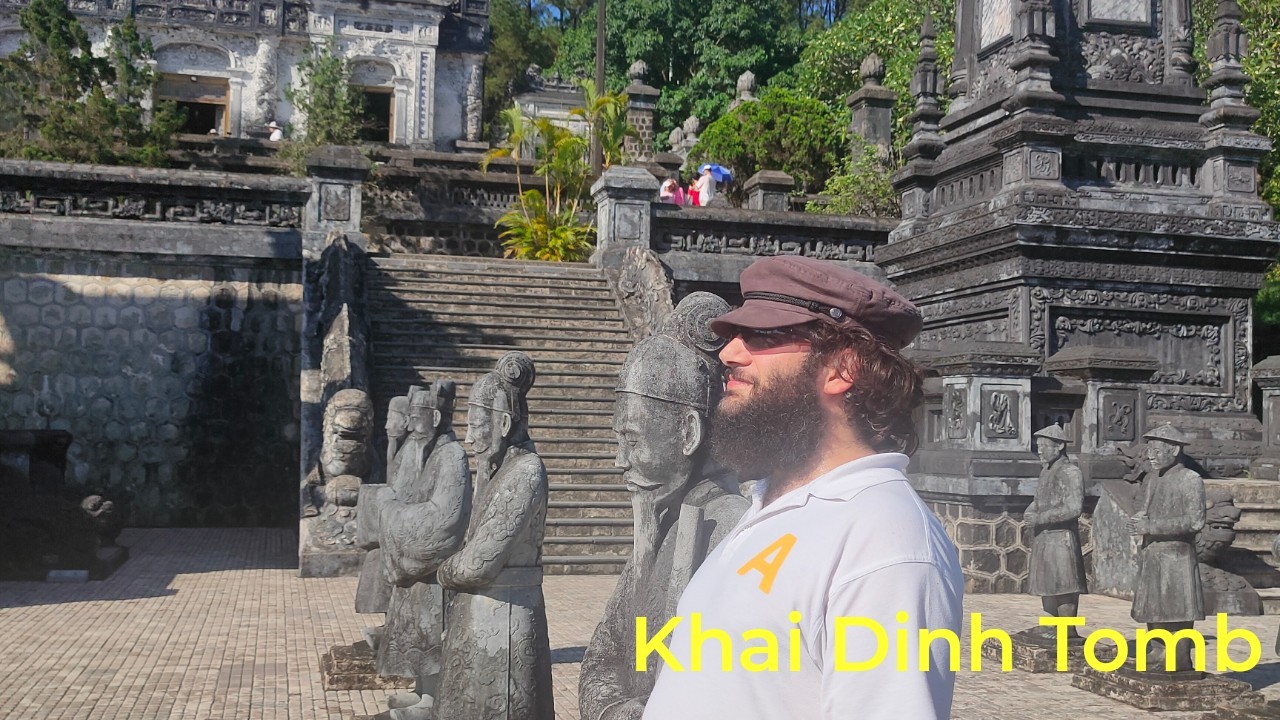 PRICE
INCLUSION, EXCLUSION
INCLUSION

EXCLUSION

New vehicle with air con
Professional English speaking guide
All entrance tickets
Water and tissues
Boat trip
Lunch (optional)

Travel insurance
Tips and gratuities
Personal expenses
Other not mentioned in the tour program
HOW TO FIND THE TRAVEL AGENT IN HUE FOR HUE DAY TRIPS?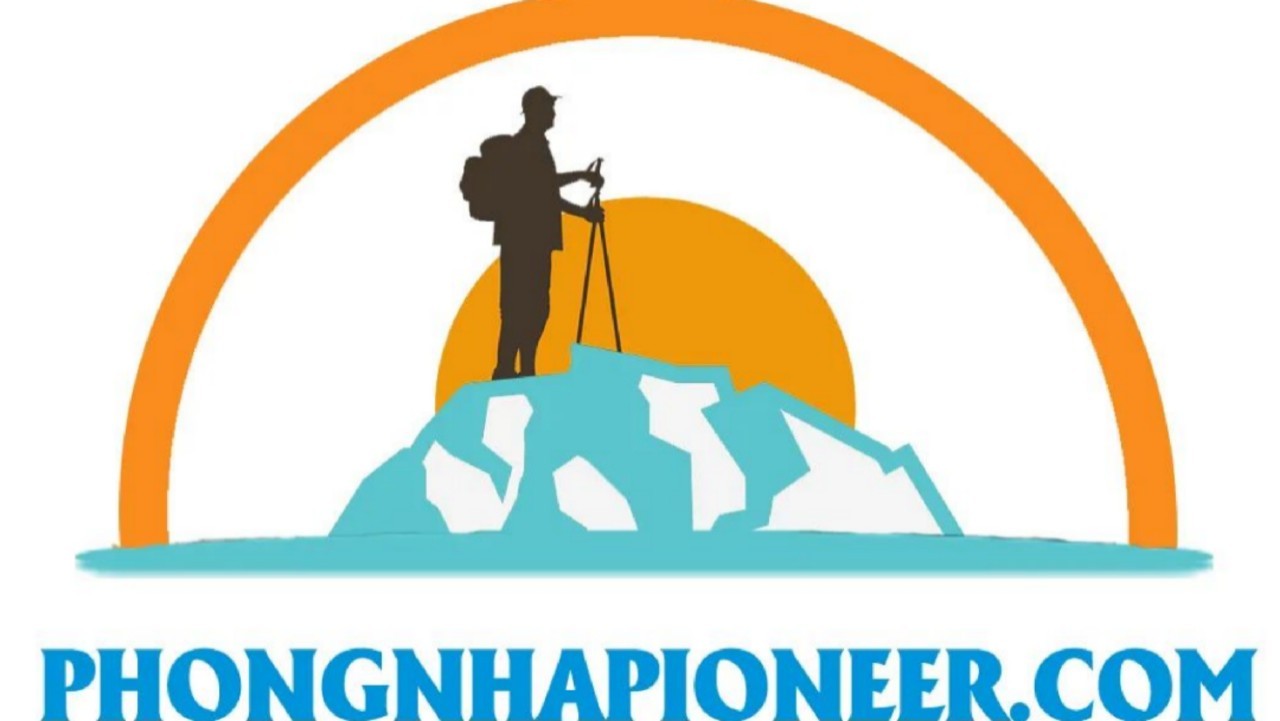 So, if you come to Hue city, Vietnam and would like to find The Best Travel Agent in Hue for HUE DAY TRIPS, do not hesitate to contact us:
Phong Nha Pioneer Travel (a member of Premium Travel Vietnam Co., Ltd)
International Tour Operator License No: 48-281/2022/TCDL – GPLHQT
213 Chinh Huu street, Phuoc My ward, Son Tra district, Da Nang city
Website: https://phongnhapioneer.com/
Email: phongnhapioneer@gmail.com
Whatsapp at 0084 979613777 (Mr. Viet – Travel Manager)
We will definitely make your Hue Day Tours an enjoyable one.