Hue City Tour Full Day With Private Guide
Contact
Time :
Departure day :
Vehicle :
OVERVIEW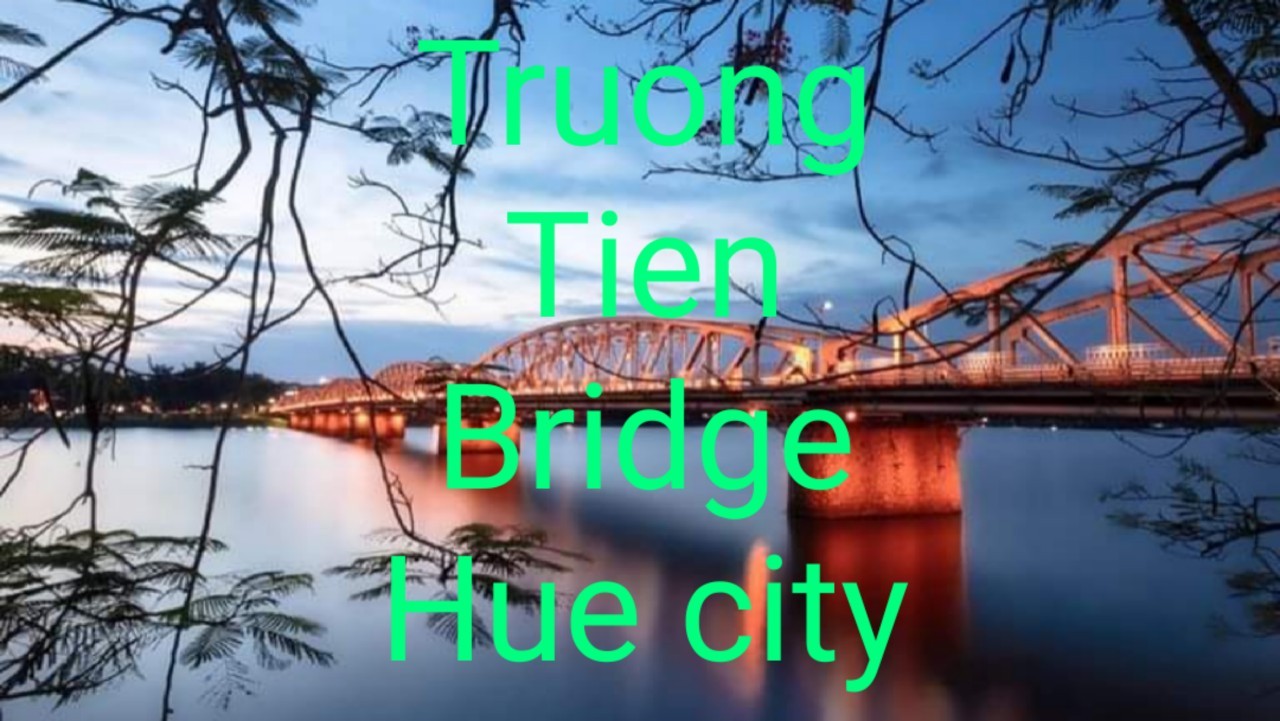 Hue city, which is in the center of Vietnam, served as the nation's capital from 1802 until 1945 during the Nguyen Dynasty. To provide you with a thorough insight of the lives of Emperors, concubines, and eunuchs from Nguyen Dynasty in the old days,  Phong Nha Pioneer Travel advises you to book Hue City Tour Full Day with private guide to not only appreciate Hue but alos Vietnamese history.
Hue is a stunning city with its complex of the Citadel, the poetic Perfume River, the revered Thien Mu Pagoda, and the seven royal tombs of Nguyen Emperors. All that is well worth your Hue one day trip with our private guide.
HIGHLIGHTS
Visit a miniature of Forbidden city in China right in Hue city, Vietnam – Hue Imperial Citadel
Sightseeing Thien Mu Pagoda
Take the tour of 2 well known royal tombs: Minh Mang Tomb and Khai Dinh Tomb
HUE CITY TOUR FULL DAY WITH PRIVATE GUIDE ITINERARY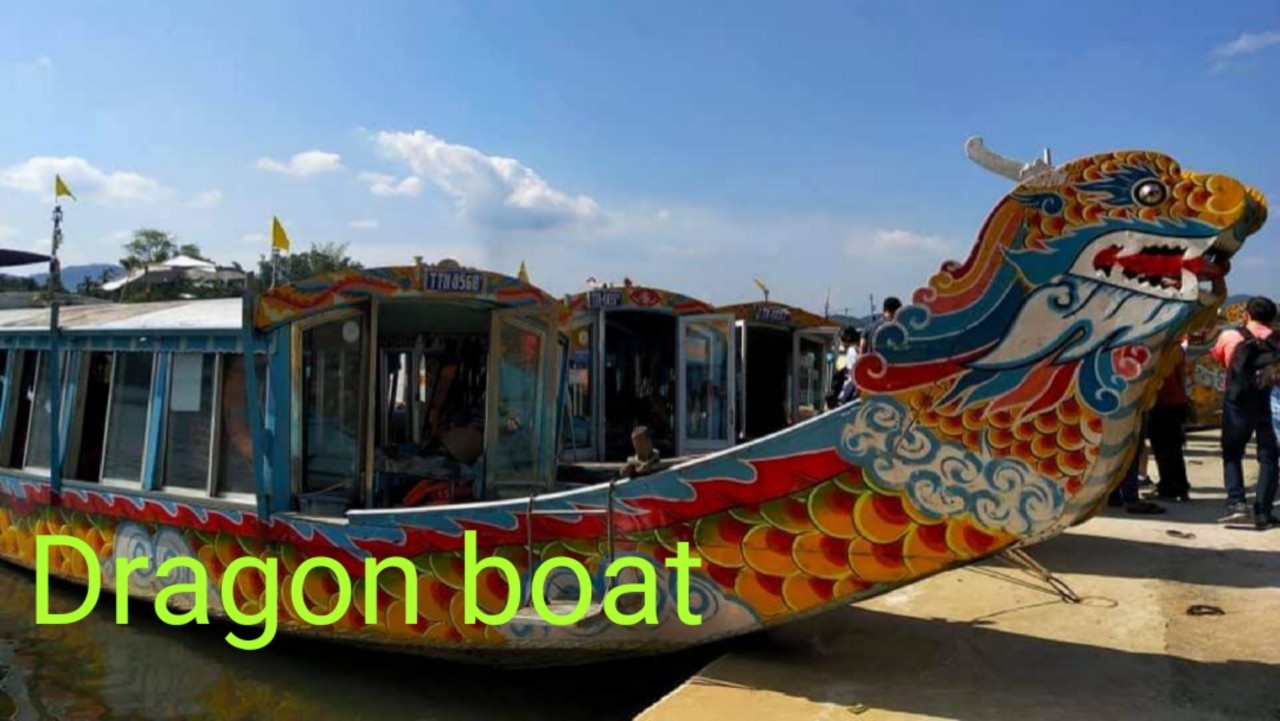 In order to begin our Hue City Tour Full Day with private guide,  we then come to meet you up either in your hotel or hue train station or Hue airport and we will start off our beautiful journey.
The first sightseeing in our Hue City Tour Full Day, we will embark a dragon boat cruise on the Perfume river, heading our trip to Thien Mu Pagoda (Pagoda of the Celestial Lady). This is a stunning Buddhist temple constructed in 1601 by Nguyen Hoang, the first founder of the Nguyen Family in Central Vietnam.
Thus, this elegant pagoda was located on a hilltop overlooking the Perfume River. Therefore, it became an inspiration for Nguyen Kings to write some poems in the old times.
On arrival, we walk up few stairs and watch a big 7 level Buddist tower. Then, we will sightseeing the main sanctuary of Dai Hung where the chanting takes place everyday. Following that, your private guide will show you a photo of a Buddhist monk who burned himself to death in 1963 in protest against Diem's government of South Vietnam. All will remind you of the Vietnam war.
Next, as we continue our Hue City Tour Full Day with private guide, our private tour guide and driver will then transfer you to pay a visit to Hue Imperial Citadel. Thus, we'll explore the Hue Imperial Citadel complex – a big complex served as the country's cultural and educational hub throughout the Nguyen Dynasty's in 19th century.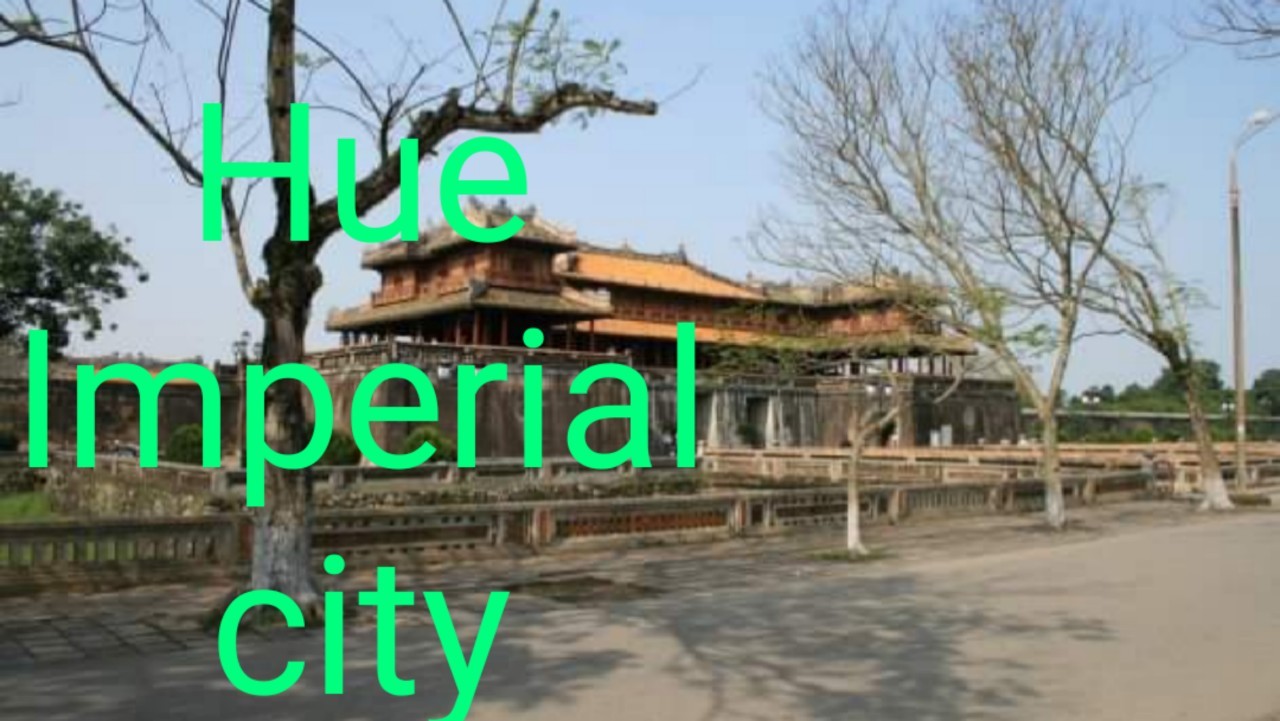 During your Hue city tour with private guide, he will show you Hue Citadel, Hue Imperial City, and Hue Forbidden Purple City, which served as the former residences and offices for 13 Nguyen Emperors. By the way, he will tell you some stories relating to their habits, customs as well as the lives concubines and eunuchs.
Also, he will show you the former Mother House's Residence, the Royal Theatre and The Mieu Temples where the 10 Nguyen Emperors are honored today.
Later on, we will take you to a local restaurant where you can enjoy some of Hue's local food such as pancake, spring rolls, fig salad, lotus steam rice and you will have an insight into Hue culture.
After lunch, we continue our Hue City Tour Full Day with private guide by touring the Minh Mang Emperor Royal Tomb in Hue. He was the second emperor of the Nguyen dynasty.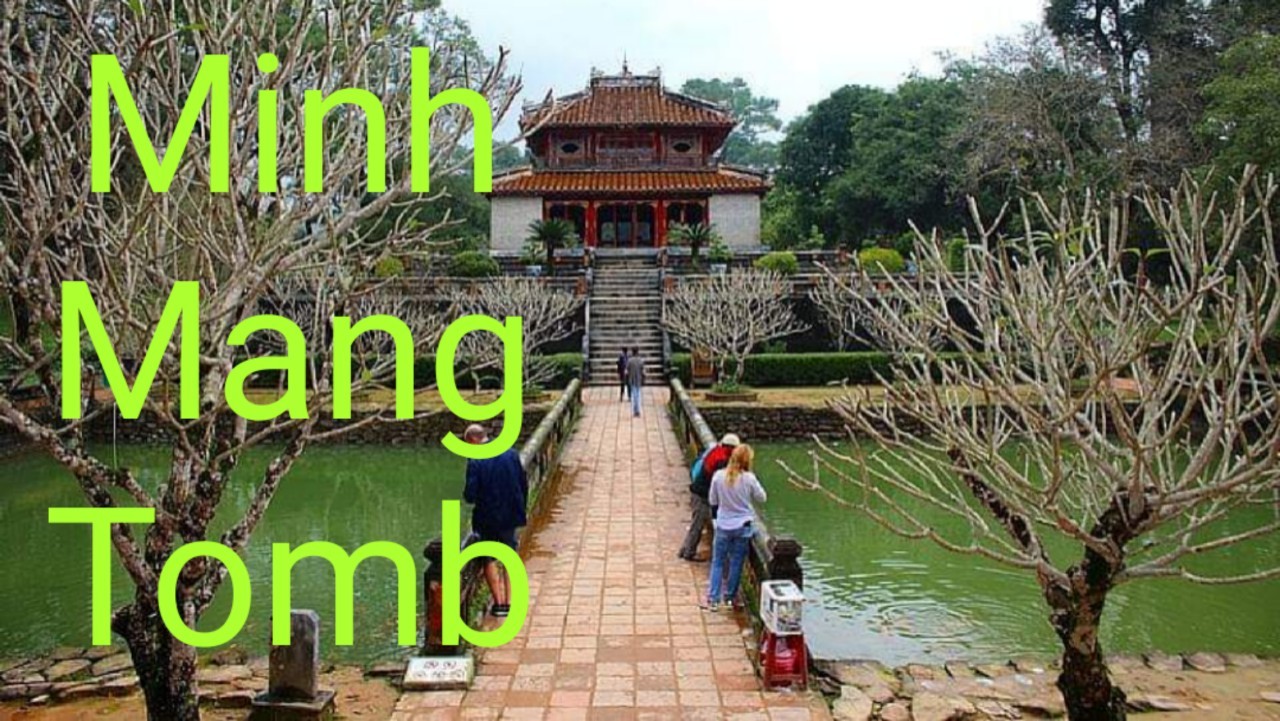 Thus, his tomb preserved as the most beautiful tomb out of 7 ones in Hue city. So, although Minh Mang Royal Tomb is a far from city center but it has a very unique and significant tomb with a lot of things. All decorations in the tomb carries the message that the Emperor wants to live harmoniously in the nature and the people of Hue.
After that, the magnificent Khai Dinh Royal Tomb is the next stop on our Hue City Tour Full Day with private guide and is regarded as the most expensive and gorgeous tomb in the Nguyen dynasty's tomb system as well as in the entire world.
This tomb here has a blend of Western and Asian architectures. Appearing to be a European castle but it has many Chinese and Indian influences. Thus, it adds to the formality and the difference compared to the rest of the Nguyen royal tombs.
Ending our Hue city tour 1 day, we then pass by Dong Ba market where you can breath and taste some of local flavors.
HOW YOU LIKE HUE CITY TOUR FULL DAY WITH US?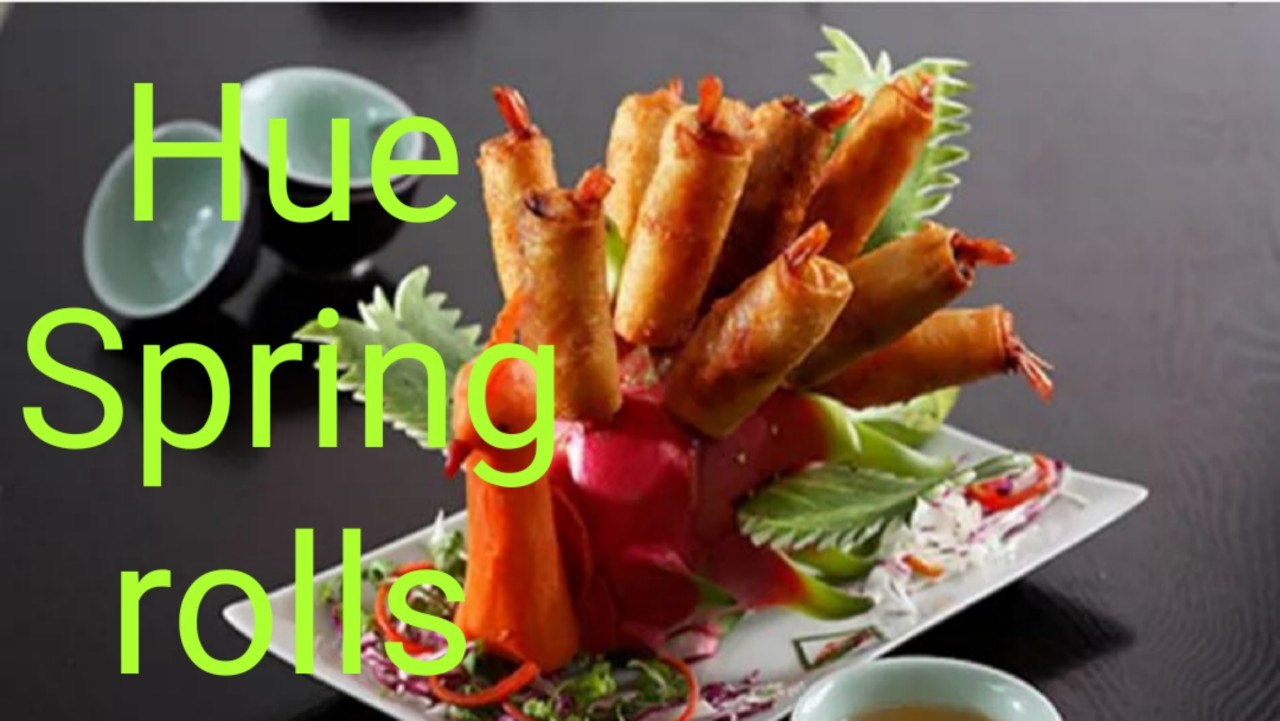 Know the history of Hue and Nguyen Dynasty
Sightseeing the former residences and royal homes of Nguyen Kings
Visit the oldest pagoda in Hue
Know about Hue's history and culture
Learn about Buddism, Confucianism, Taoism in Vietnam
Admire the unique Nguyen Dynasty Royal's architectures
Taste some of Hue's local finest food
HUE CITY TOUR 1 DAY PRICE, INCLUSION, EXCLUSION?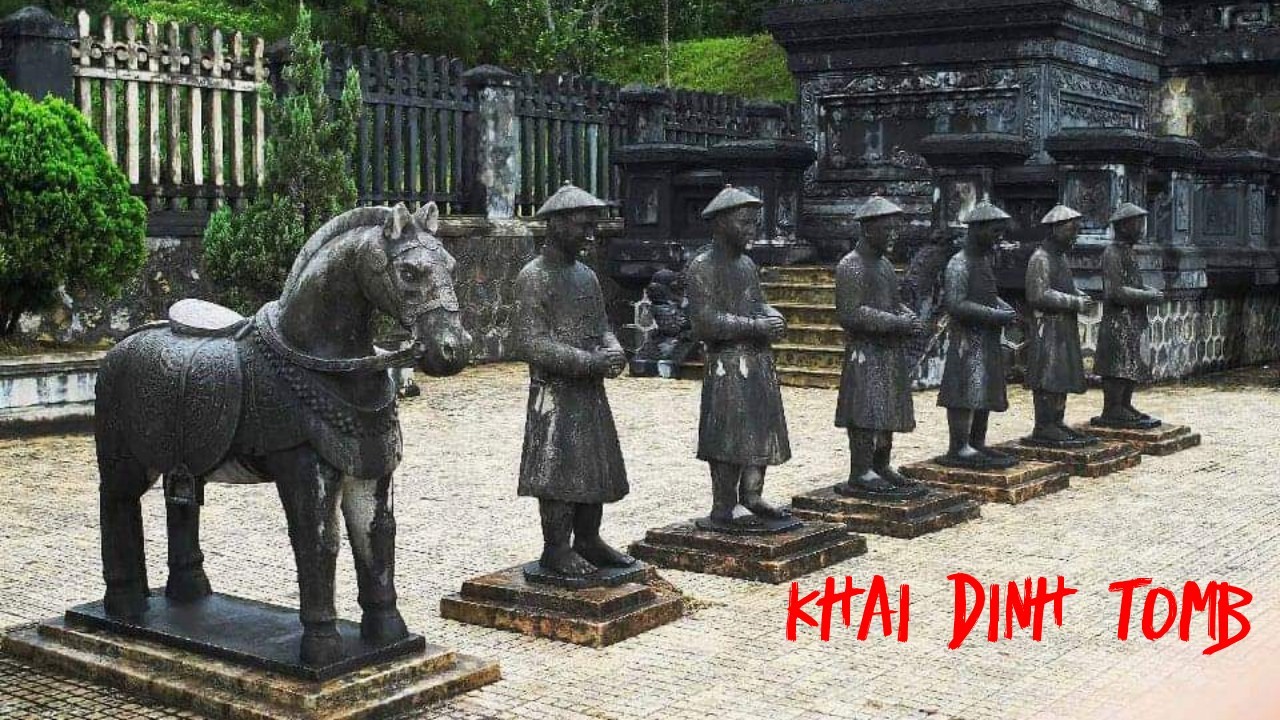 PRICE
Phong Nha Pioneer Travel  has been working in the tourism industry for around 20 years so we always try our best to offer you the best tour services as we can but we also give you Hue City Tour 1 Day with an affordable tour price.
INCLUSION, EXCLUSION
INCLUSION

EXCLUSION

New air con private vehicle
Professional English speaking guide
Experienced driver
All entrance tickets
Water and tissues
Vietnamese set menu lunch (optional)

Travel insurance
Tips and gratuities
Personal expenses
Other not mentioned in the tour program
THINGS TO BRING AND TRAVEL GUIDE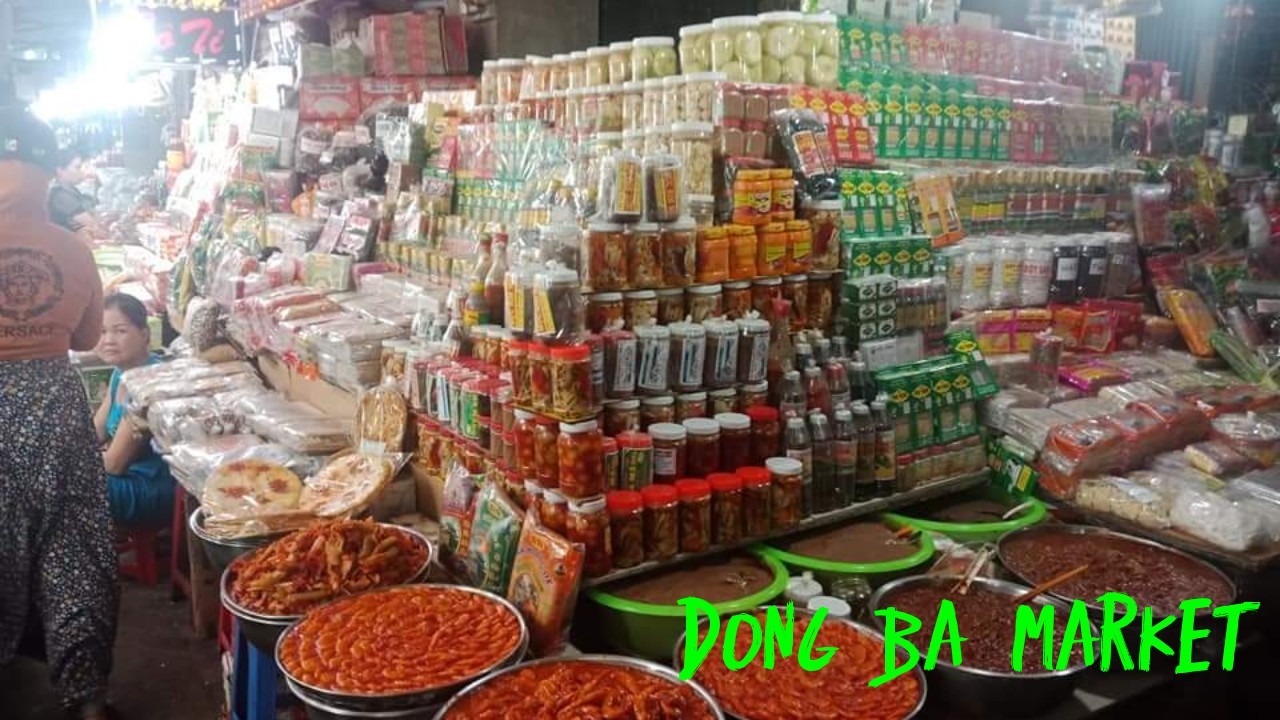 THINGS TO BRING

TRAVEL GUIDE

Sun protection cream
Fully charged cameras
Caps/hats
Insect spray
Rain coat/umbrella in the rainy season

Tour itinerary can be customized to suit your needs and requirements…
The tour price can be adjusted in peak seasons, Tet Holidays…
The tour can be cancelled/changed depending on bad weather, unexpected circumstances (typhoons, flooding…)
Travel consideration is applied if travelling to Hue from September to December due to rainy season.
HOW TO BOOK HUE CITY TOUR WITH US?
So, if you come to Hue city, Vietnam and would like to have BEST HUE CITY TOUR, do not hesitate to contact us:
Phong Nha Pioneer Travel (a member of Premium Travel Vietnam Co., Ltd)
International Tour Operator License No: 48-281/2022/TCDL – GPLHQT
213 Chinh Huu street, Phuoc My ward, Son Tra district, Da Nang city
Website: https://phongnhapioneer.com/
Email: phongnhapioneer@gmail.com
Whatsapp at 0084 979613777 (Mr. Viet – Travel Manager)
We will definitely make your Hue City Tour Full Day an enjoyable one.