Hoi An Tour from Da Nang
Contact
Time :
Departure day :
Vehicle :
HOI AN TOUR FROM DA NANG ITINERARY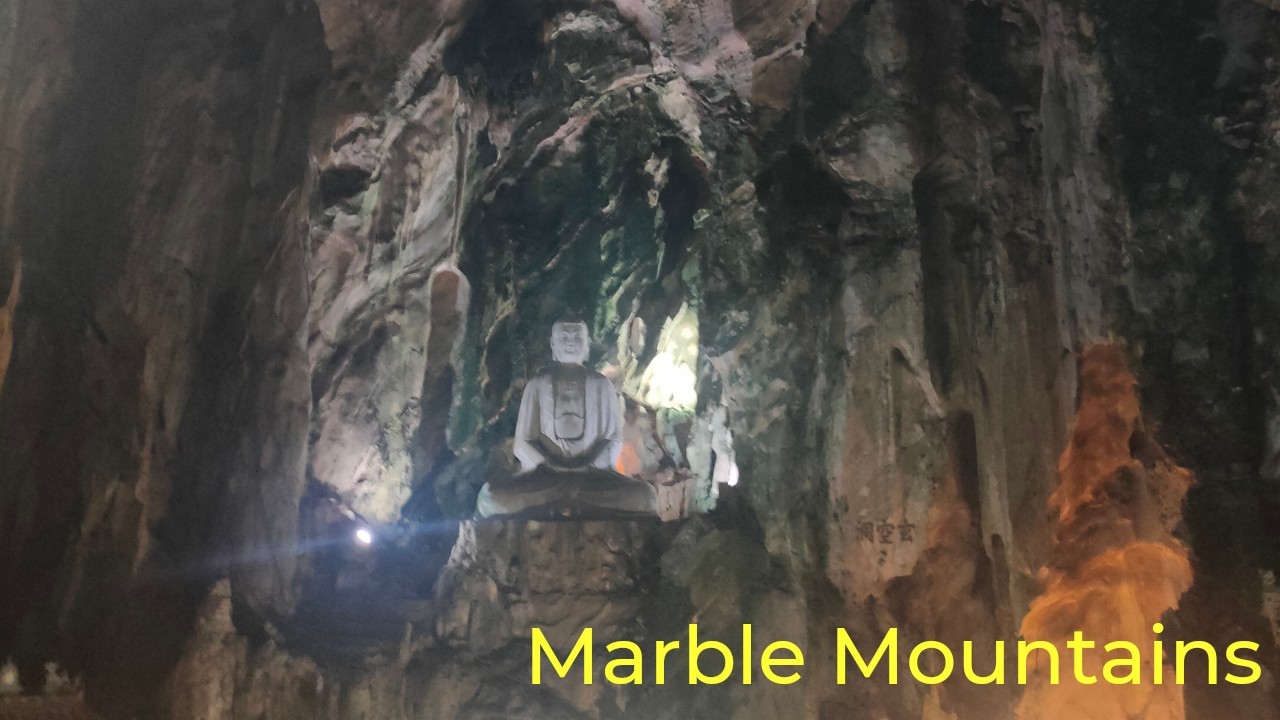 Marble Mountains
Let's kick off the tour by leaving Da Nang around noon, the guide and driver will transfer you to Hoi An. On the way, we will stop to visit Marble Mountains.
Thus, there are five marble peaks, each with unique beauty and a special blessing from nature. They are Water, Wood, Fire, Metal and Earth. So, Marble Mountains, with its distinctive location, is a popular tourist site in Da Nang.
On arrival, we will pay a visit to Water (Thuy) Mountain. Walk up or take a lift to sightseeing Xa Loi 7-storey tower, you can overlook Non Nuoc Beach from here.
Following the trip, we then visit Linh Ung Temple with Tang Chon Cave behind. There is a big Buddha statue for taking photographs as well.
Next, a visit to Van Thong cave, where there is a pathway leading you up to the summit and you can have a panoramic view of the area, is the next stop on our Marble Mountains Tour.
After that, we head to Huyen Khong cave, the most stunning cave in this region. So, the cave had previously been used as a North Vietnamese Army hospital during the Vietnam War. In order to avoid enemy bombardment, the soldiers and locals could hide here.
Hoi An Town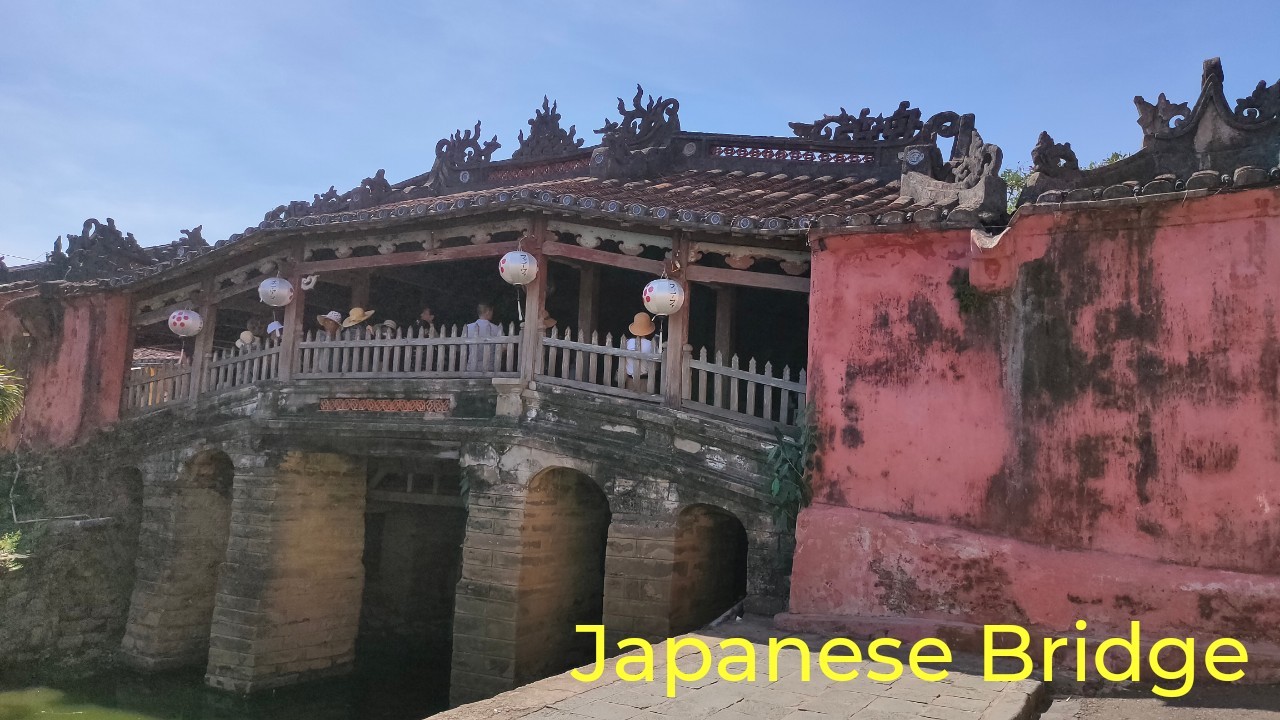 Leaving Marble Mountains, we are off to Hoi An ancient town – a World Cultural Heritage Site of Vietnam.
On arrival, we will first visit Japanese Covered Bridge, also known as Chua Cau, which is the symbol of the historic Hoi An town. Thus, this famous landmark is printed on Vietnamese dong and it represents the finest example of Japanese architecture.
We then continue our Hoi An Trip from Da Nang by sightseeing Quang Dong Assembly Hall. The Quang Dong Assembly Hall was constructed by the Chinese from Quang Dong in the Quang Chau Province in the late 18th century. People use this temple to worship Quan Cong – The General of China, and represents the six virtues that businesses need in order to manage property: "faithfulness," "justice," "prestige," "intellectualism," "clemency," and "bravery."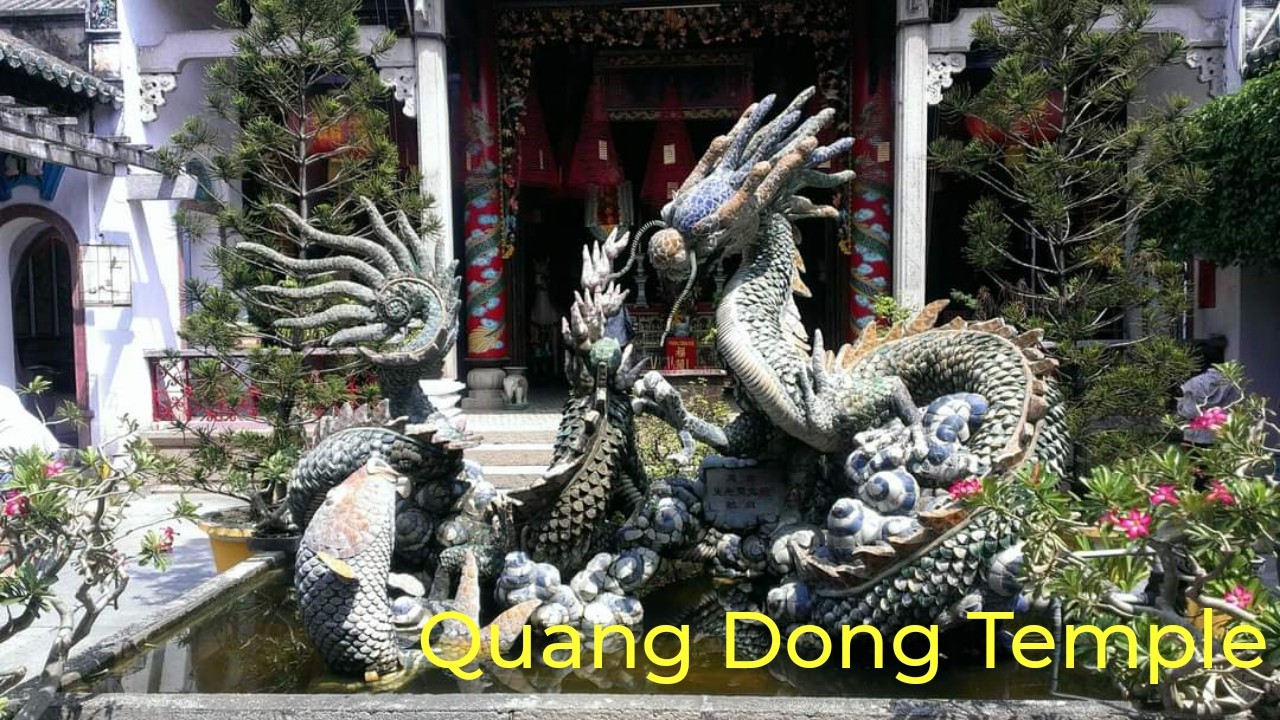 There is a fountain in the middle of the yard that is inscribed with a decorative dragon that is formed like the mythical "fish turns into dragon". Quang Dong Assembly Hall today serves a holy site for the local people to come and make wishes.
Take a step back in time and explore Tan Ky ancient house which features Hoi An's original architecture. Thus, the house used to be a trading house business and split into three parts: the front, the middle and the rear. Though the owner is not living here anymore but you can admire unique architecture of this place.
Our Hoi An Tour from Da Nang continues to enjoy a traditional show in a local theatre. Here, you can see classic Hoi An performance by the local artists.
To end Hoi An City tour, we then go by Hoi An central market where you can taste some of local flavors and fresh ingredients on sale.
Boat trip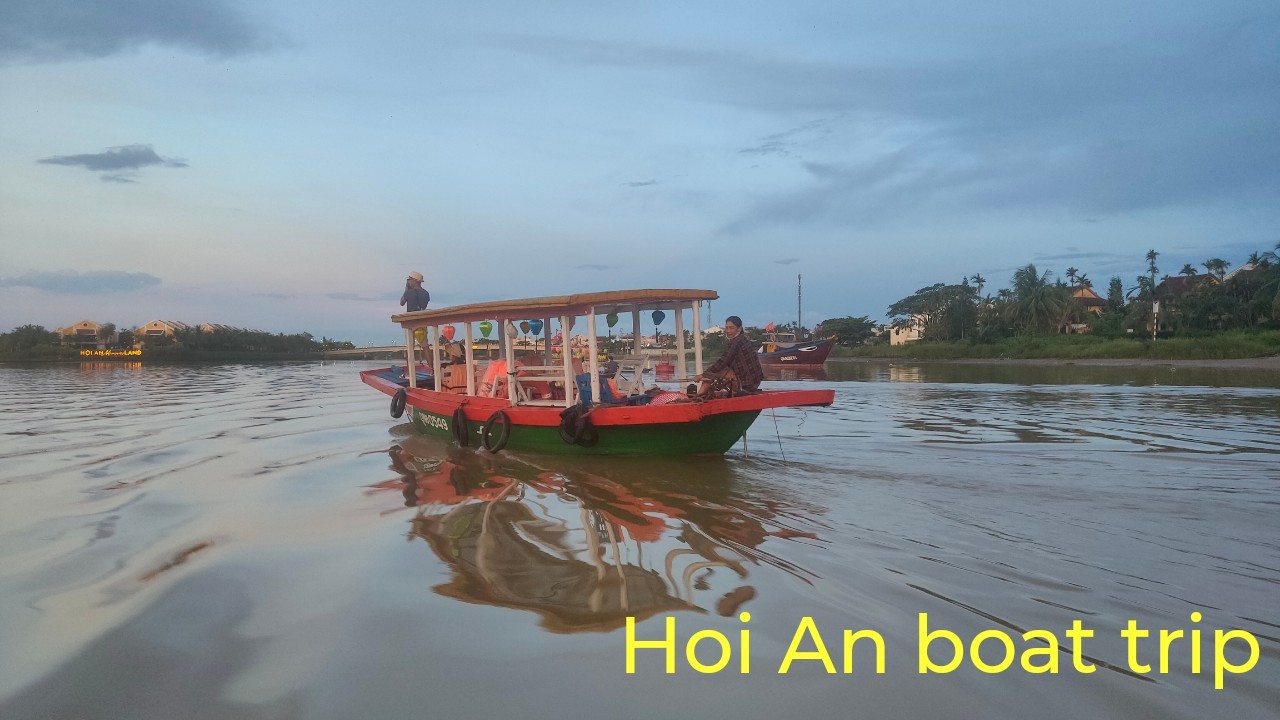 Proceed our Hoi An Tour from Da Nang, we then go to pier to have a boat ride on Thu Bon river. Hence, you can watch the daily life of Hoi An people. By the way, you can take some of best pictures on both sides of the river.
Ending the day, we then head back to Hoi An center. From here, you can take a walk and see Hoi An at night full of lanterns. This is a daily activity by Hoi An people as it is for you to watch Hoi An at night and drop a lantern to make blessing.
Enjoy some of free time before we take you back to Da Nang city. Thus, our Hoi An Tour from Da Nang will end here.
HOW YOU ENJOY HOI AN TOUR FROM DA NANG?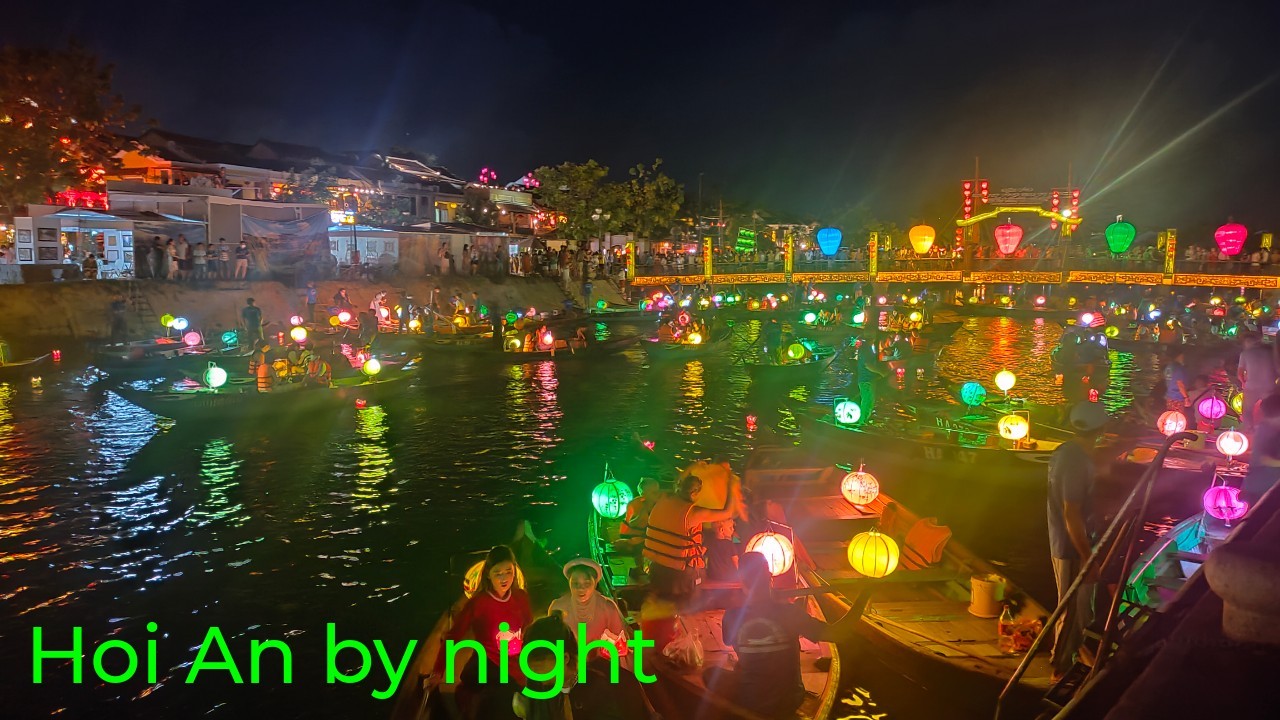 Visit beautiful caves at Marble Mountains
Sightseeing Hoi An historic ancient town – World Cultural Heritage Site
Enjoy a relaxing boat trip on river
Watch Hoi An town at night with loads of lanterns
TOUR PRICE, INCLUSION AND EXCLUSION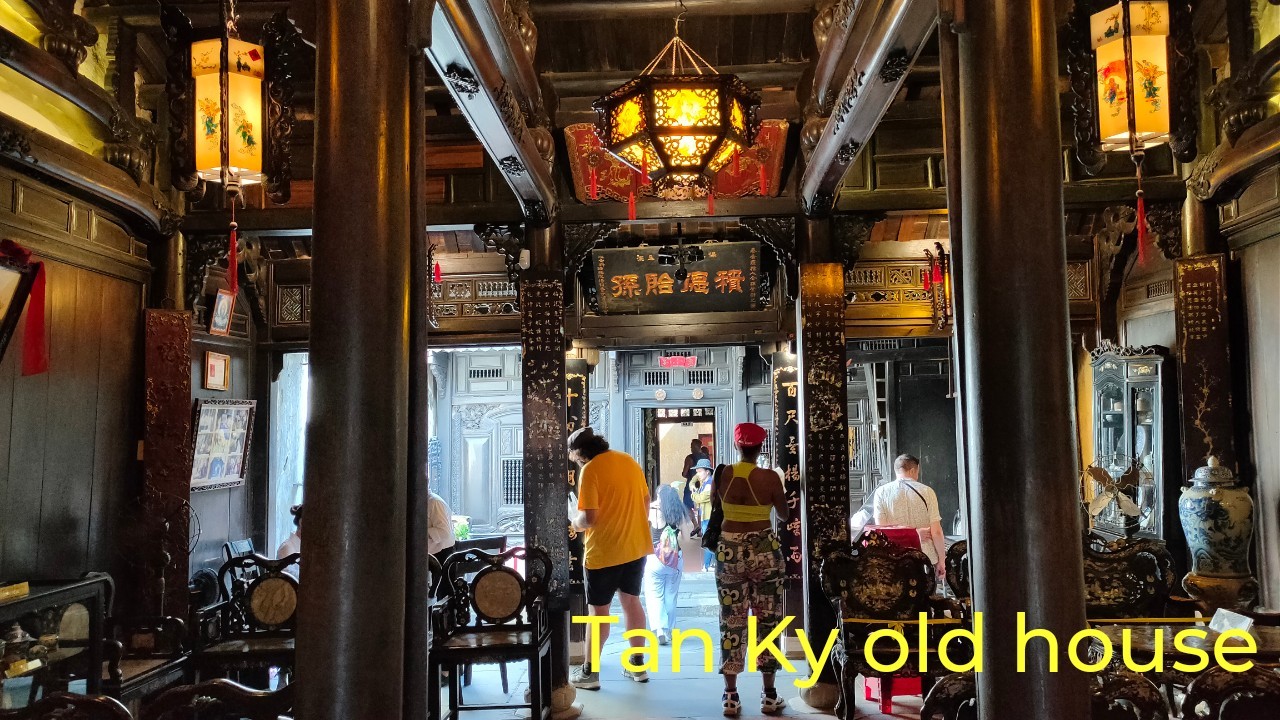 PRICE
As you want to know about the quote of this Hoi An Day Tour from Da Nang , please send us an email to phongnhapioneer@gmail.com or Whatsapp Mr. Viet at +84 979613777. We are honored to serve you and at your service 24/7.
INCLUSION, EXCLUSION
INCLUSION

EXCLUSION

New vehicle with air con
Professional English speaking guide
All entrance tickets
Water and tissues
Boat trip
Lunch (optional)

Travel insurance
Tips and gratuities
Personal expenses
Other not mentioned in the tour program
HOW TO BOOK HOI AN TRIP FROM DA NANG?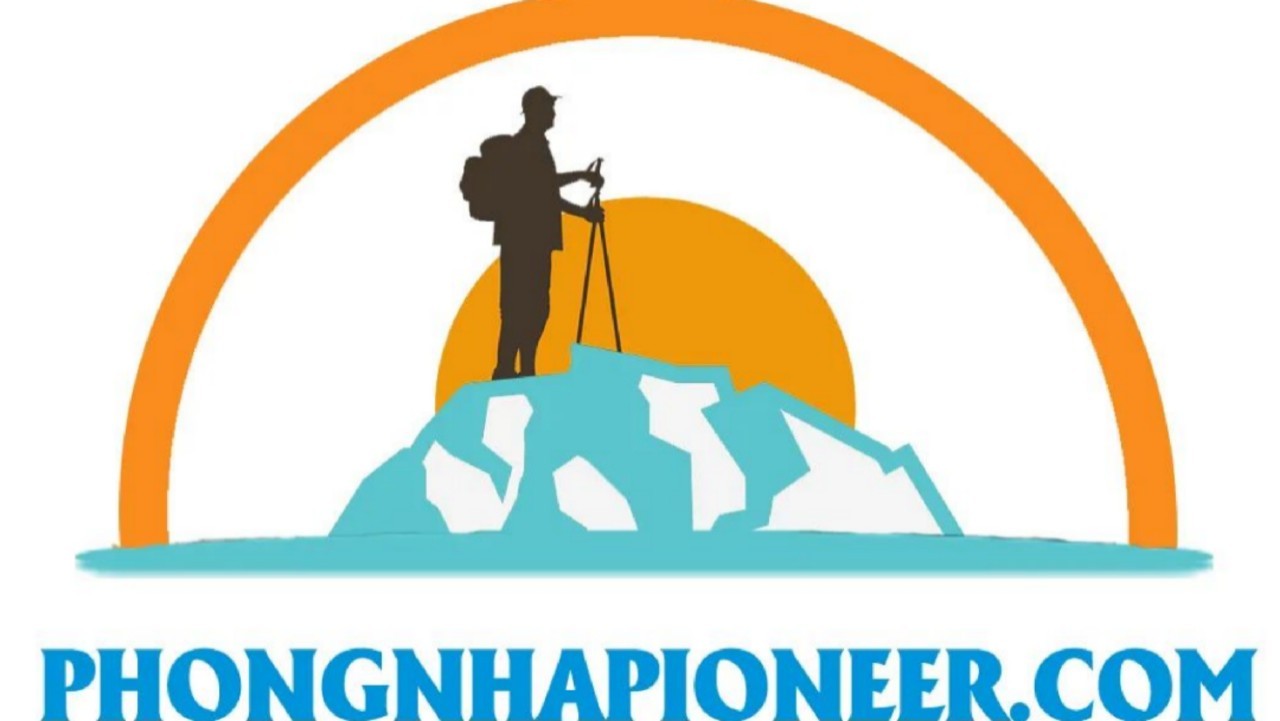 So, if you come to Da Nang city, central Vietnam and would like to find The Best Travel Agent for Hoi An Trip from Da Nang, do not hesitate to contact us:
Phong Nha Pioneer Travel (a member of Premium Travel Vietnam Co., Ltd)
International Tour Operator License No: 48-281/2022/TCDL – GPLHQT
213 Chinh Huu street, Phuoc My ward, Son Tra district, Da Nang city
Website: https://phongnhapioneer.com/
Email: phongnhapioneer@gmail.com
Whatsapp at 0084 979613777 (Mr. Viet – Travel Manager)
We will definitely make your Central Vietnam Tour an enjoyable one.