Basket Boat Water Buffalo Ride Tour Hoi An: A Big Fun Trip
Contact
Time :
Departure day :
Vehicle :
INTRODUCTION
The Basket Boat Water Buffalo Ride Tour Hoi An offers a unique and immersive experience that takes you on a journey through the picturesque waterways of this charming Vietnamese town. A delightful blend of tradition and adventure, this tour lets you navigate in iconic round bamboo boats, reminiscent of Vietnam's rich heritage. Accompanied by friendly water buffalo, you'll explore the tranquil coconut palm-lined canals, witness the vibrant local culture, and savor the serene beauty of Hoi An's countryside. It's a one-of-a-kind opportunity to connect with nature and discover the authentic charm of this UNESCO World Heritage-listed town, making memories that will last a lifetime.
HIGHLIGHTS OF THE TRIP:
CAM THANH COCONUT VILLAGE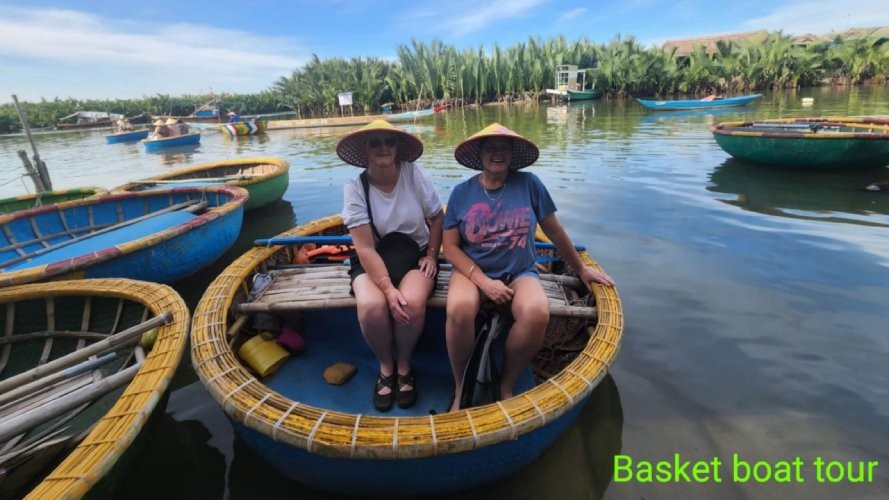 Situated near Hoi An in Vietnam, Cam Thanh Coconut Village is a tranquil and scenic location that is well-known for its verdant coconut palm orchards and authentic rural charm. Away from the busy city, this town provides guests with a singular chance to fully immerse themselves in the native way of life.
Bamboo basket boat rides offer an ideal approach to explore the serene waterways that are the essence of Cam Thanh's charm. Local fisherman skillfully steer these round, environmentally friendly boats, which offer a serene and picturesque voyage through the coconut jungle and a window into traditional Vietnamese culture.
Past the boat trips, the area is known for its lush paddy fields, wooden bridges, and slower tempo of life, all of which contrast with Hoi An, a popular tourist destination nearby. Along with these activities, visitors can learn about traditional net fishing techniques and participate in fishing and crab trapping.
A hidden gem that highlights the Hoi An region's natural beauty and cultural legacy, Cam Thanh Coconut Village is a must-visit location for anybody looking to experience real Vietnamese culture.
TRA QUE VEGETABLES VILLAGE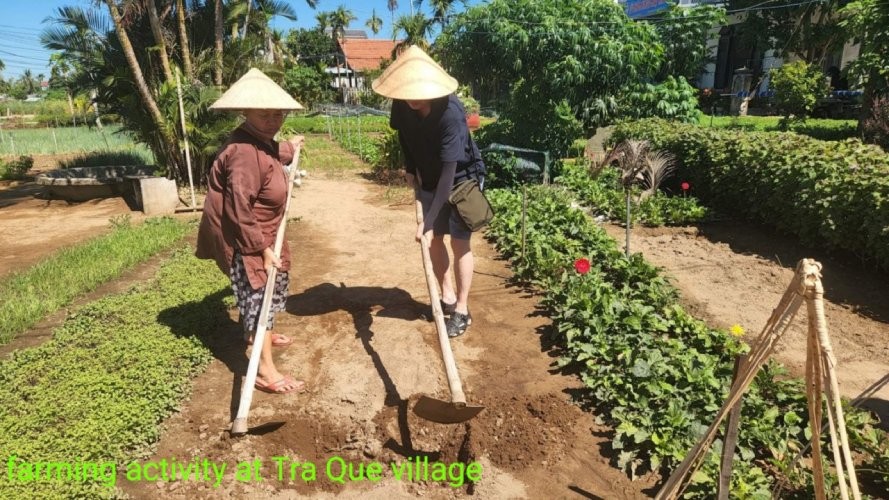 In Vietnam's Hoi An province, Tra Que Vegetable Village is a quaint and bucolic farming village. This charming village is well known for its long history of employing sustainable farming methods to grow organic veggies and herbs.
Tra Que is unique in that it is committed to using organic, environmentally friendly farming practices. Nutrient-rich seaweed from the adjacent De Vong River enriches the village's fertile soil, giving the vegetables a distinct and delectable flavor. In addition to being consumed locally, the vegetables and herbs cultivated here are also sold to Hoi An restaurants, guaranteeing the locals a consistent source of income.
In addition to learning about traditional farming methods and engaging in hands-on farming experiences, visitors to Tra Que Vegetable Village can even take part in cookery lessons where they will learn how to prepare authentic Vietnamese cuisine utilizing the freshly picked vegetables. Tra Que is a must-visit location for anybody looking for an authentic look into Hoi An local life since it provides a deeper understanding of the crucial role that agriculture plays in Vietnamese culture and cuisine. It is also an informative and immersive experience.
BUFFALO RIDE ACTIVITY
You can have an amazing experience riding a calm water buffalo across the tranquil countryside during Hoi An's Buffalo Ride activities. For decades, these magnificent animals have played a crucial role in Vietnamese agriculture. You'll experience the rich farming legacy of the area as you set off on this rustic tour, passing by verdant rice paddies, scenic vistas, and local farmers caring for their crops. It's a tranquil and relaxed experience that offers a distinctive viewpoint on traditional Vietnamese living and highlights the significance of water buffaloes in the nation's agricultural customs.
HOI AN BUFFALO RIDE & BASKET BOAT TOUR ITINERARY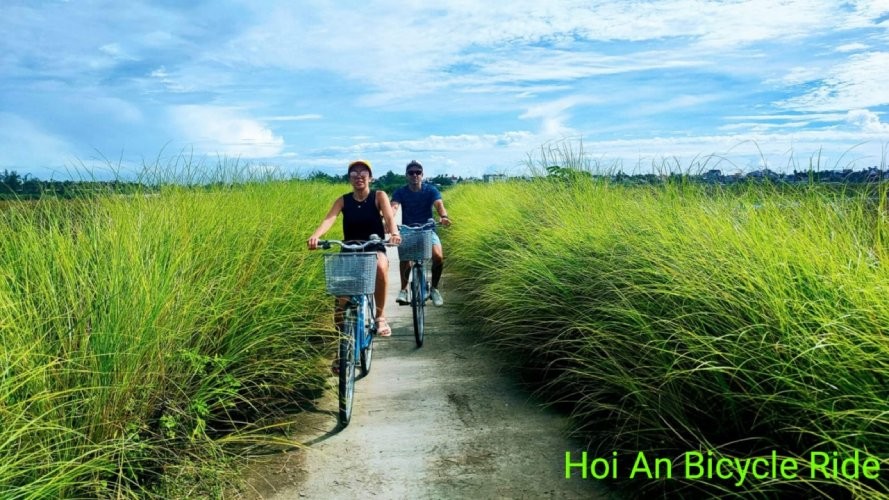 To begin Hoi An Bamboo Boat Tour and Water Buffalo Ride, in the morning, the guide from Phong Nha Pioneer Travel will come to select you at your hotel and then we will begin this adventure. Take a fascinating trip of Hoi An, Vietnam, with our carefully crafted itinerary that includes the charming Basket Boat trip, the rustic Water Buffalo Ride, and an educational tour of the Tra Que Vegetable Village. You will develop a profound respect for the natural beauty, history, and culture of the area as each experience is seamlessly interwoven to the others.
Pick up
Your journey starts with a morning pickup from your Hoi An hotel, laying the groundwork for a full day of getting immersed in the culture. Initially, we will take you on a Bike Ride Tour heading to a calm riverside where your Basket Boat Tour starts. Not only are these recognizable round boats a fun way to get around, but local fisherman also play a significant role in the marine culture of Vietnam.
Coconut village
Paddles diving into the water create a rhythmic sound as you enter the basket boat, evoking a peaceful atmosphere around you. Sail across verdant mangrove forests, coconut palm groves, and lush rivers as you pass. See the ageless methods employed by these expert fisherman who make their living from their boats. Thus, you can see how the locals paddle this kind of boat and witness fishing activities on the river.
Following that, our guide will lead you through unbeaten village road in Hoi An heading to Tra Que Village. On the way, you can see the daily life of the local people. There are kids waving hands and say "hello" to you, thus you feel so close to the local people.
Buffalo ride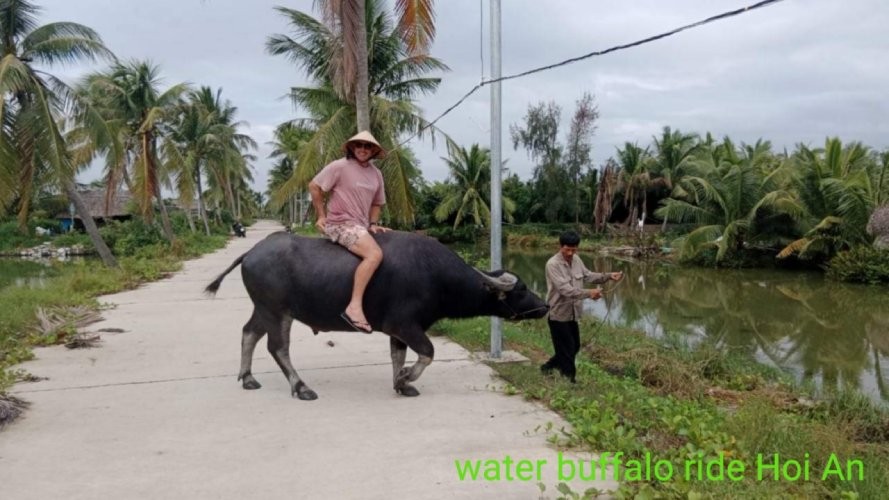 Next, you'll move on to the Water Buffalo Ride for your next adventure after the boat trip. You will get the opportunity to ride one of these gentle giants that have supported Vietnam's crops for years as you go through the stunning countryside. You'll experience a slower pace of life that contrasts with the fast-paced urban lifestyle as you mount your buffalo, strengthening your bond with the land and its agricultural past. The buffalo will take you out in the muddy fields where your photo opportunities are endless and have a big laugh with this kind of animal.
As you go along the picturesque pathways, you'll see local farmers taking care of their vegetable and rice paddies. This ride will be both entertaining and educational, as your guide will give valuable insights about the significance of water buffalo in Vietnam's agricultural heritage.
Tra Que herbs village
It's time to tour the Tra Que Vegetable Village, a quaint and lively hamlet that has been growing organic vegetables for centuries, after the peaceful water buffalo ride. Experience the exquisite attention to detail that goes into each plant as you stroll through verdant gardens and farmers discuss their age-old farming techniques with you. You are welcome to roll up your sleeves and get your hands dirty by helping with tasks like planting or harvesting crops to gain firsthand knowledge about local agriculture.
In addition, there's a fun when you can really water the garden by hand your hands and know a lot more of the local culture. At the same time, you can know many kinds of vegetables that are grown and they add to a gastronomic local flavors for some local dishes.
Taking in the peaceful views of the gardens as you wrap up your day. It's time to leave the site behind that pleases the soul and entices the senses.
Drop off
You'll be taken back to your Hoi An hotel after a bike ride as the day comes to an end, taking with you priceless memories of your incredible Basket Boat Tour, Water Buffalo Ride, and Tra Que Vegetable Village experience. You can fully appreciate the rich tapestry of Hoi An's culture, nature, and traditions thanks to this thoughtfully crafted itinerary that seamlessly weaves together these disparate activities.
WHAT CAN YOU EXPECT?
COMBINE 3 PLACES IN ONE TRIP
Joining half day basket boat water buffalo tour hoi an with Phong Nha Pioneer Travel, you can explore 3 sightseeings in one trip by bicycle. Thus, Cam Thanh village with basket boat activity gives you lots of fun and you can have interesting moment when paddling unique round bamboo boat in Vietnam. Not only can you see the fishing life of the local fishermen but you also know the historical site of Cam Thanh village in the war when it served as a hiding place for Vietnamese army.
INTERESTING TRIP WITH BICYCLES
Nothing is more enjoyable than this trip when you are doing with bicycle ride in Hoi An. Hence, it helps you stay away from hustle and bustle of the city center and it offers you a relaxing adventure exploring the countryside in Hoi An which is popular for its tranquility. In addition, you can have many opportunities to capture some best pictures of Hoi An's rice paddy fields and know about the wet rice farming in this country.
ROUND BOAT TOUR EXPERIENCE
being on a unique bamboo boat sometimes gives you a strange feeling but it is worth it as you can know why we use this one-of-a-kind special boat for our fishing activities. Taking this boat is not only fun but then you know why the local people have made this boat for their purpose in order to avoid paying tax to the French people in the past.
BUFFALO RIDING IN THE WATER
Adding to the special part of this journey is that you will have a water buffalo ride in Vietnam. As long as you are concerned, water buffalo is important to Vietnamese farming. Thus, being on a water buffalo ride in the water and muddy fields that gives you a long lasting experience and great fun trip rather than being on other kind of animal.
DISCOVER THE LOCAL CULTURE
This half day basket boat water buffalo tour hoi an also gives you a chance to interact with the local people and know about farming activities in Hoi An. Therefore, you will know how the locals grow herbs and how they use agricultural tools in harvesting the crop and how they preserve the tradition for the next generation and how they protect the traditional job that has been passed on through many generations.
REASONS TO BOOK?
FUN FOR THE KIDS
Booking a Basket Boat Water Buffalo Ride Tour Hoi An is an exceptional choice, especially for kids. Firstly, it offers an educational experience as they can learn about traditional Vietnamese culture and the importance of water buffalo in local agriculture. The hands-on nature of the tour, including bamboo boat rides and feeding the gentle water buffalo, provides a fun and interactive learning opportunity.
FAMILY ORIENTED PRIVATE TRIP
Thus, this trip is designed for the family traveling with kids/children and it is therefore aimed at giving a family oriented tour that allows children to connect with nature, appreciate the beauty of the countryside, and create lasting memories. The tour's serene atmosphere, far from the hustle of the city, ensures a safe and enjoyable adventure, making it an ideal family-friendly experience in Hoi An.
EDUCATIONAL LESSON
Being a part in this adventure, your children will know much more about the fishing life of the people then they can get a deep insight into their soul. Besides, they learn all about different herbs that we grow that might be useful for their future study. Since then, they know how to protect the environment as well as knowing Water Buffalo in Vietnam that they might have not seen in their country.
PRICE, TOUR INCLUSIONS, TOUR EXCLUSIONS, THINGS TO BRING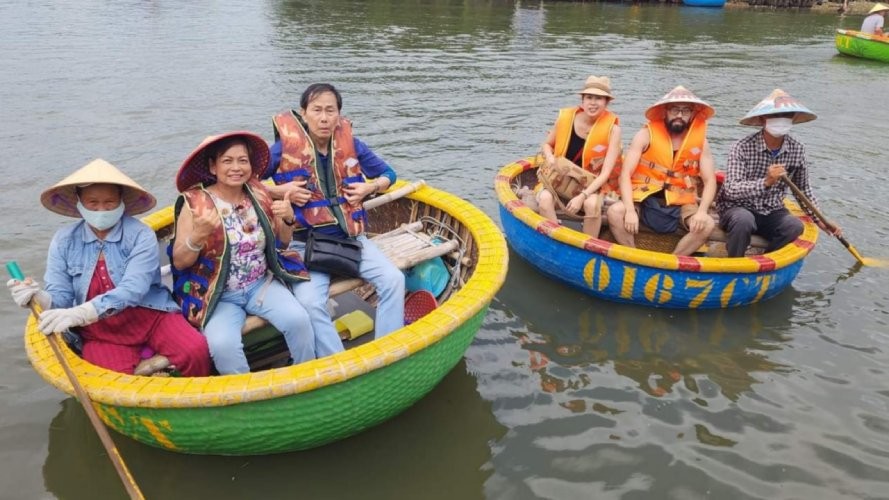 PRICE
If you are in Da Nang or Hoi An city and are looking for Hoi An Buffalo Ride and Round Boat Tour with the best price, let's choose Phong Nha Pioneer Travel. For more details and assistance, kindly contact us at phongnhapioneer@gmail.com or Whatsapp Mr. Viet (Travel Manager) at 0084 979613777. We are honored to serve you and always at your service 24/7.
TOUR INCLUSIONS
Pick up and drop off at the hotel
English speaking guide
Bicycle with helmets
Life jacket
Basket boat lesson
Buffalo ride adventure
Water and tissues
TOUR EXCLUSIONS
Travel insurance
Tips and gratuities
Personal expenses
Meals
THINGS TO BRING
Full charged camera
Sun glasses
Caps/hats
Insect spray
Sandals or walking shoes
HOW TO BOOK THE TRIP?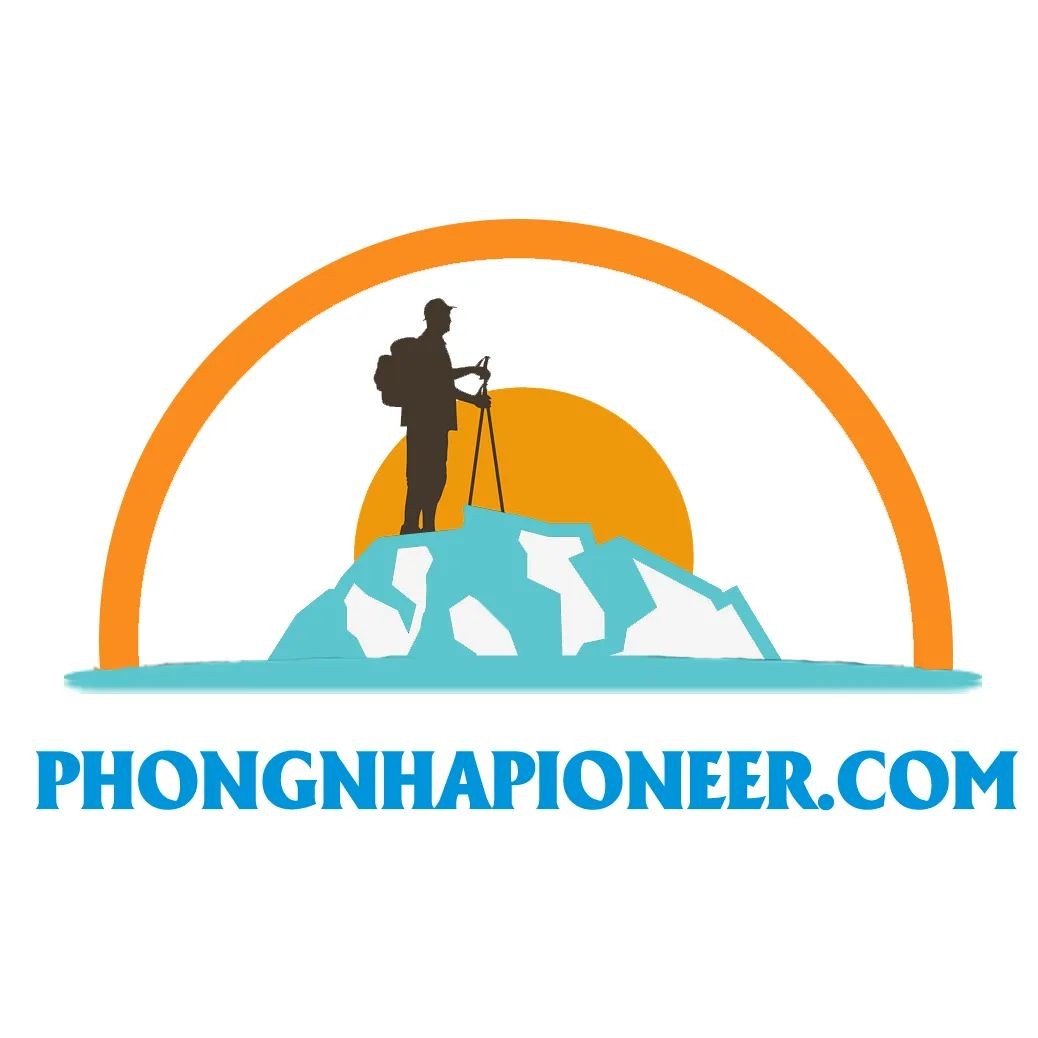 So, if you come to Hoi An or Da Nang city, Vietnam and would like to find a professional travel agent with best services for Half Day Basket Boat Water Buffalo Ride Tour Hoi An, do not hesitate to contact us:
Phong Nha Pioneer Travel (a member of Premium Travel Vietnam Co., Ltd)
Website: https://phongnhapioneer.com/
Email: phongnhapioneer@gmail.com
Whatsapp/Viber at 0084 979613777
We highly respect your choice and make your trip a meaningful one
FREQUENTLY ASKED QUESTIONS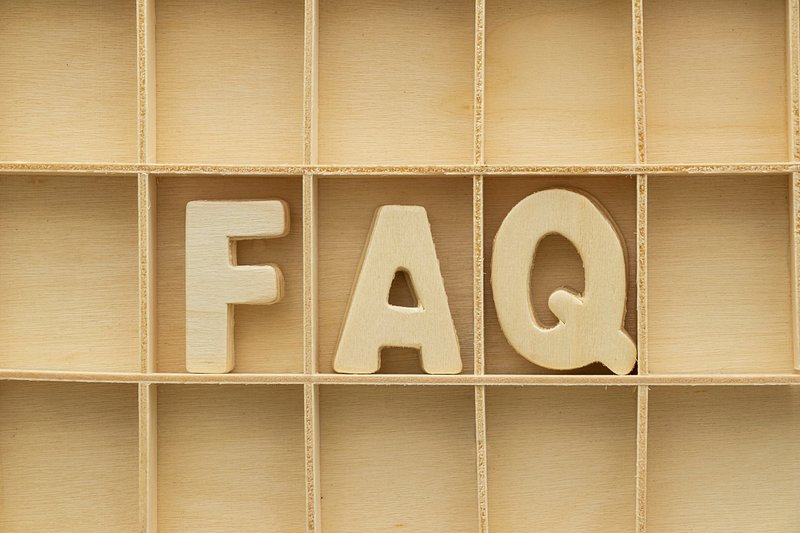 Questions (Q): Which travel agency to book the tour?
Answer (A): Phong Nha Pioneer Travel is a leading tour company in central Vietnam. They secure the best trip with the best services for you.
Q: Can I do half day Basket Boat Water Buffalo Ride Tour from Da Nang?
A: Yes. But you might book car transfer and do it from Hoi An.
Q: Which time is best to do the trip?
A: You can do the tour in early morning with fresh air and not so hot.
Q: Can I do this trip by car?
A: Yes. if you do not want to cycle then you can do it by car.
CONCLUSION
the Basket Boat Water Buffalo Ride Tour Hoi An is an outdoor activity in Hoi An that encapsulates the essence of Vietnamese culture, nature, and adventure, making it an unforgettable experience. Navigating the tranquil waterways in traditional bamboo boats while accompanied by gentle water buffalo offers a unique, hands-on connection with local traditions and nature. This family-friendly nature tour and educational aspects make it perfect for visitors of all ages. Whether it's the serene beauty of the countryside, the vibrant local culture, or the cherished memories created, this tour promises an enriching and delightful journey that truly embodies the heart and soul of Hoi An. It's a remarkable adventure that lingers in your heart long after the ride ends.