10 BEST HUE LOCAL FOOD YOU MUST TRY
Hue is well-known for its distinctive and varied food, which features a number of delectable delicacies, in addition to being the former imperial capital of Vietnam. The food at Hue is simple but exquisite, thus to make your trip in Hue genuinely unforgettable, Phong Nha Pioneer Travel lists 10 Best Hue Local Food you must try when you come here.
TOP 10 BEST HUE LOCAL FOOD YOU MUST TRY
HUE BEEF NOODLES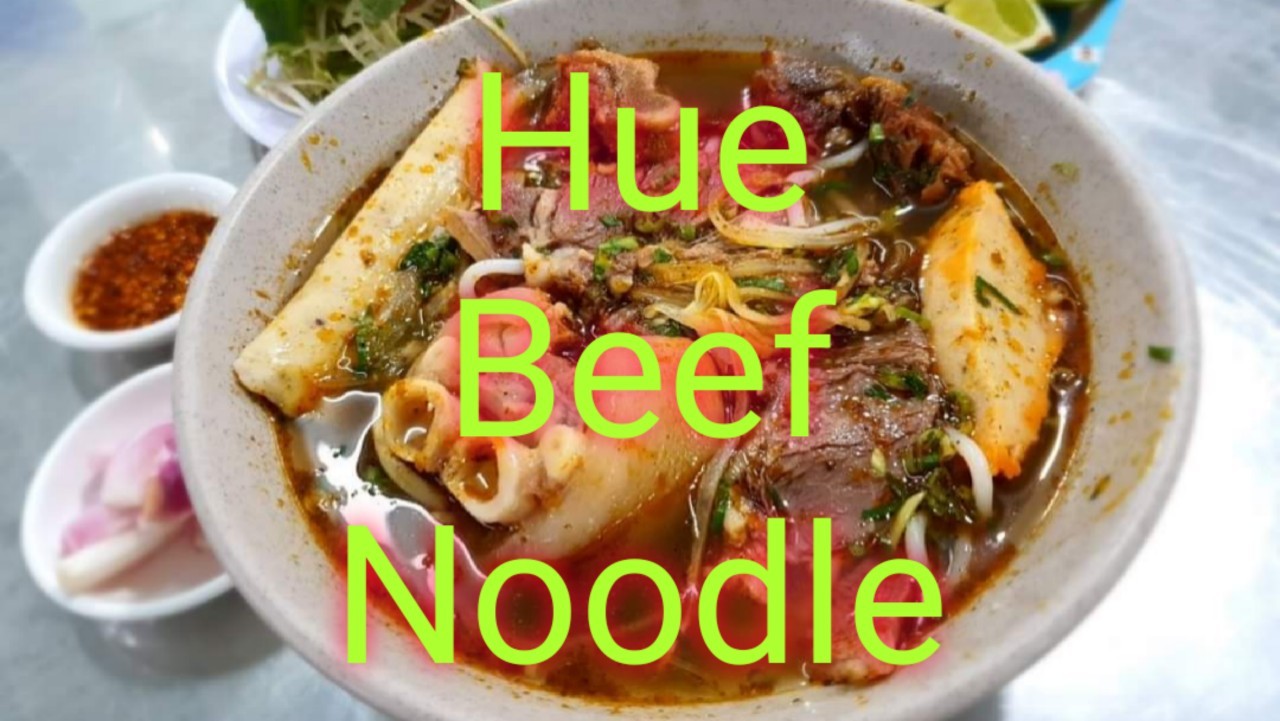 Hue beef noodle soup is undoubtedly familiar to Vietnamese people. Therefore, it is the most well-known and delectable breakfast option when you come to Hue. So, Hue beef noodle soup has shrimp, flavorful meat, and cooked bones along with a strong lemongrass aroma. Besides, Hue's little rice-based vermicelli is a unique aspect of this ancient capital city's vermicelli cuisine. So, BEST HUE LOCAL FOOD is a must try local food upon coming to this city.
Quan Bun Bo Mu Roi
289 Nguyễn Sinh Cung, Hue
HUE PANCAKE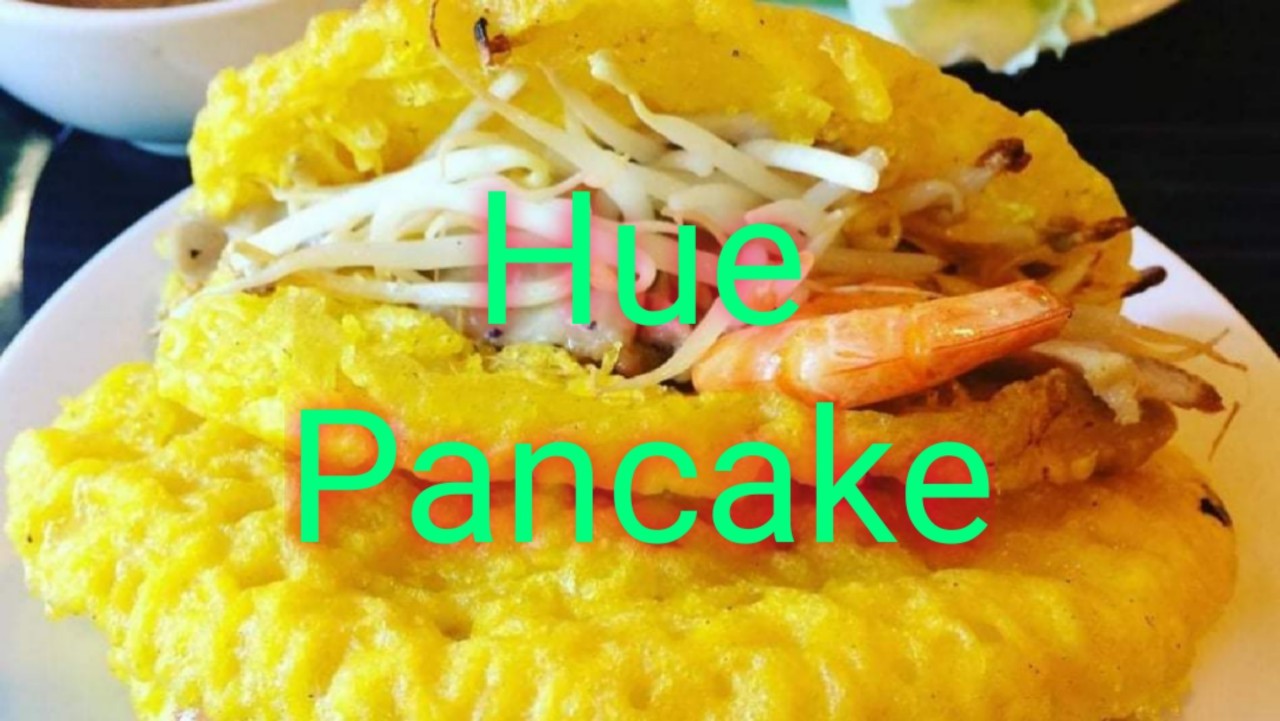 The second dish that Phong Nha Pioneer Travel would like to introduce for THE 10 BEST HUE LOCAL FOOD you can try is Hue Pancake. So, this is a sort of cake with a shrimp and meat filling similar to pancakes. The first distinction between banh Khoai and banh xeo powder is that duck eggs are added to the dough to give it a yellow tint and a different aroma. The cake is poured out of the form and then fried, making it more rounded and substantial.
Hong Mai Pancake
110 Dinh Tien Hoang, Hue
HUE PORK SKEWER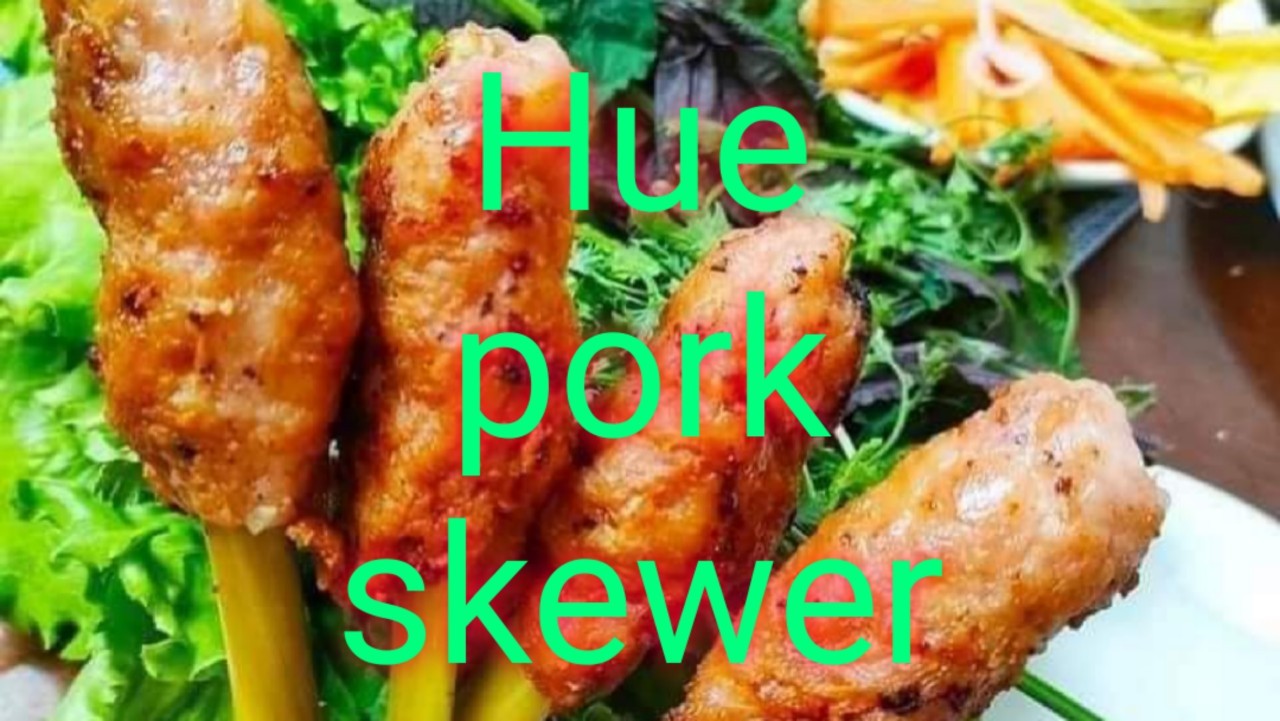 It will be a mistake if coming to Hue without trying Hue Pork Skewer.
Hue Pork Skewers are regarded as a favorite among snackers and a must-try dish of 10 Best Hue Local Food. Pork skin, fat, and spices are blended into a puree, which is then skewered through sugar cane or lemongrass and cooked over charcoal. When Pork Skewers are finished baking, it is best eaten when it is still hot, along with raw veggies and broth.
The broth, which is created from fish sauce, pork, pork liver, and ground peanuts to form a rich, sweet, and unique paste, is what Hue Pork Skewers different from others across Vietnam.
Ba Ty Pork Skewer
81 Dao Duy Tu street, Hue city
GRILLED PORK NOODLE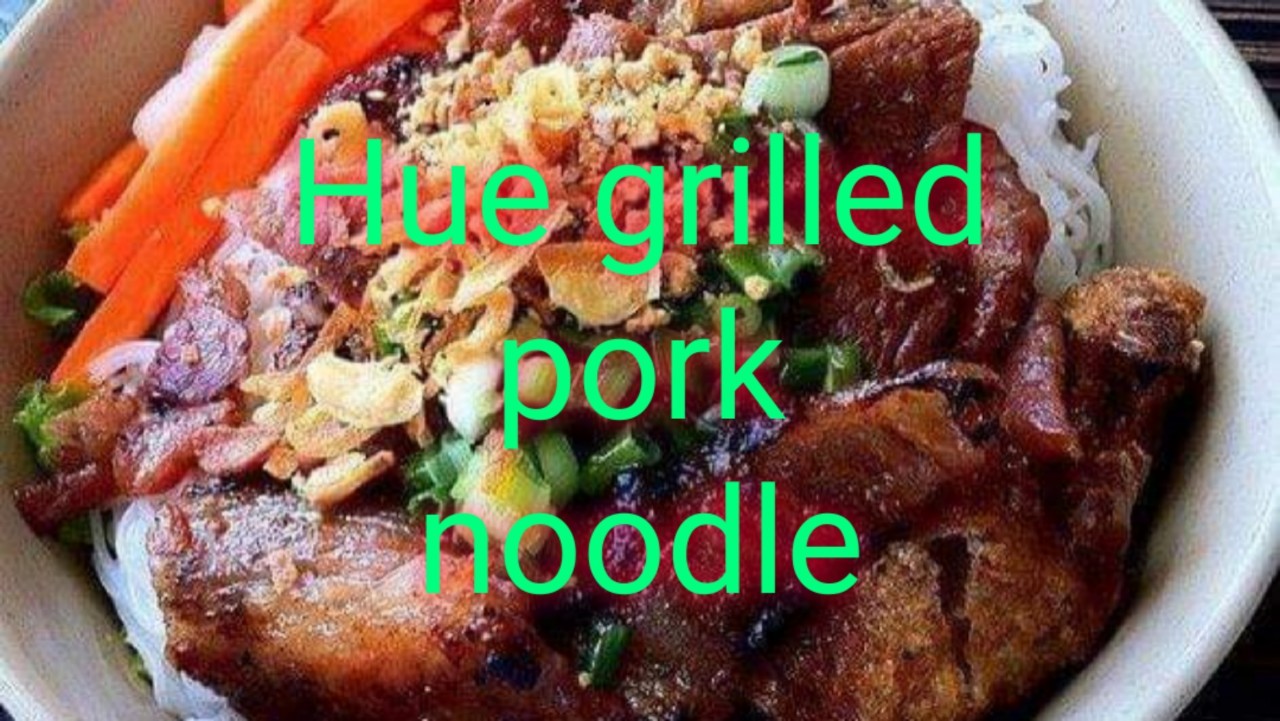 Grilled Pork Noddle is one of the extremely popular dishes in Vietnam. In Hue, Hue Grilled Pork Noddle is a very special dish. To make this dish, people have to prepare meat marinated in spices and then grilled. Hue Grilled Pork Noddle will be an extremely perfect and wonderful combination for diners when enjoying Hue snacks. You can serve this dish with raw vegetables if you prefer.
Upon coming to Hue, Hue Grilled Pork Noddle deserved as one of 10 Best Hue Local Food you can try.
Huyen Anh Wet Cake – Grilled Meat Bun Dinner
50 Kim Long, Hue city
BREAD SOUP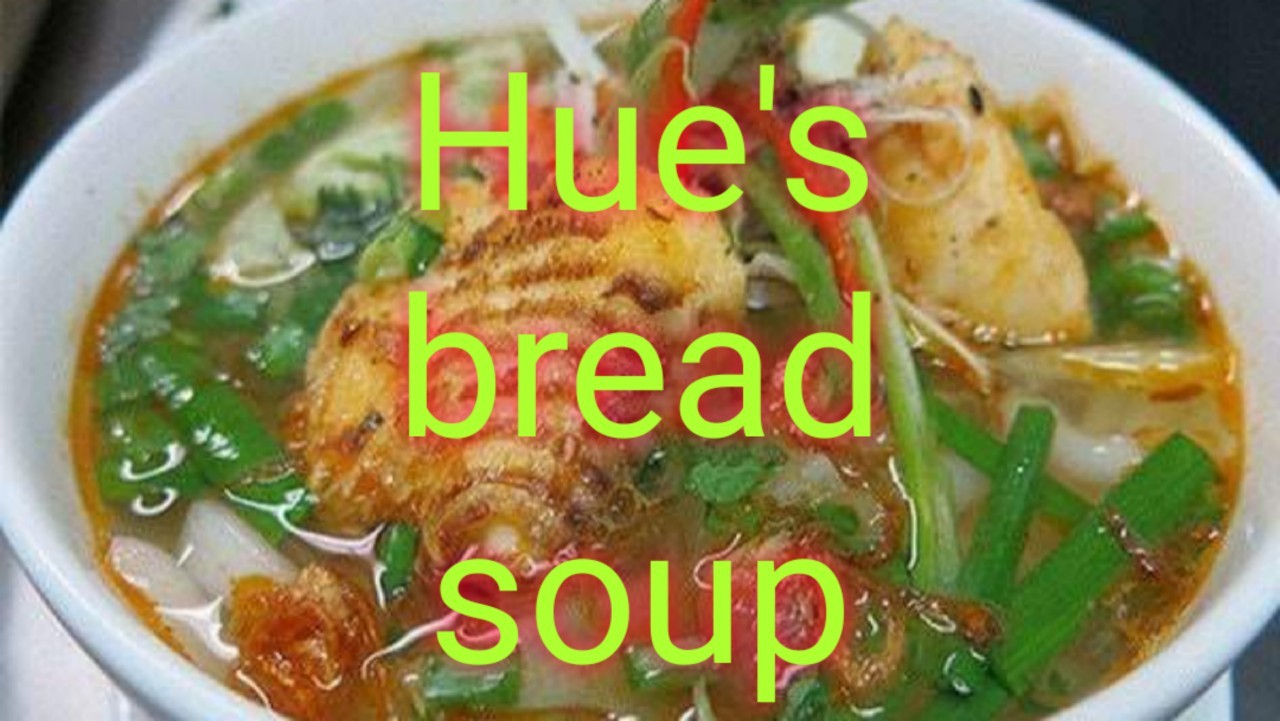 Because it is a tasty and affordable cuisine in Hue, but also has a deep and seductive flavor, Hue Bread soup is a very traditional and well-known dish. The dish has an unmistakable flavor because to the flavorful blending of flour and fish with various types of cilantro.
Di Huong Banh Canh Ca Loc
14 Le Thanh Ton street, Hue
HUE'S PURGATORY RICE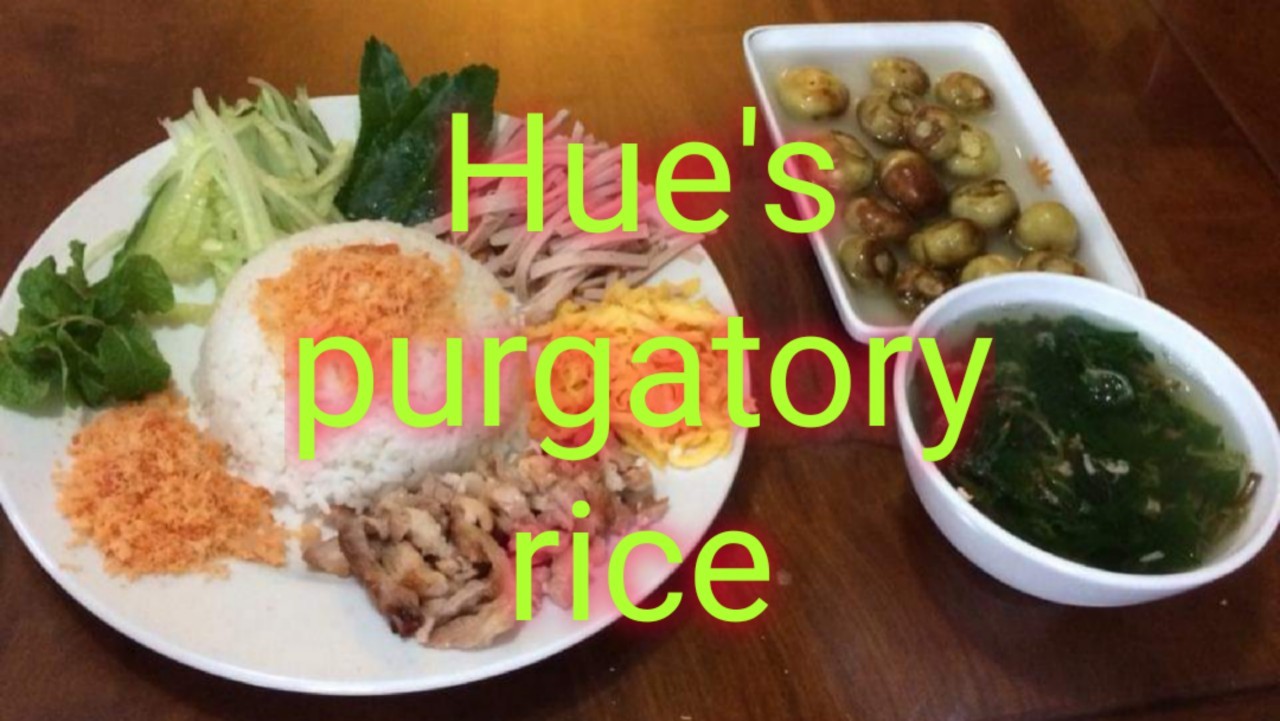 In Hue, Hue's purgatory rice is a strange local dish that belongs to one of the Best Hue Local Food. This Hue's purgatory rice often consists of a mound of leftover white rice that is usually cold and surrounded by julienned vegetables. Typically, these include pickled daikon, cucumber, and carrots.
Hue's purgatory rice is a famous dish of Hue city, created by a restaurant called "Am Phu" or "Purgatory" with a lifespan of more than 80 years. Therefore, it is called purgatory rice.
A plate of purgatory rice that you will enjoy with your eyes first because the rice dish has all 7 colors, presented very artistically, very brilliantly. White rice is cooked with An Cuu rice in the middle, surrounded by pork belly, Hue spring rolls, shrimp, grilled spring rolls, omelette, herbs, cucumber… When eating, remember to drizzle some fish sauce on top. Mix well and enjoy.
Quan Com Am Phu
51 Nguyen Thai Hoc street, Hue city
HUE VEGETARIAN RICE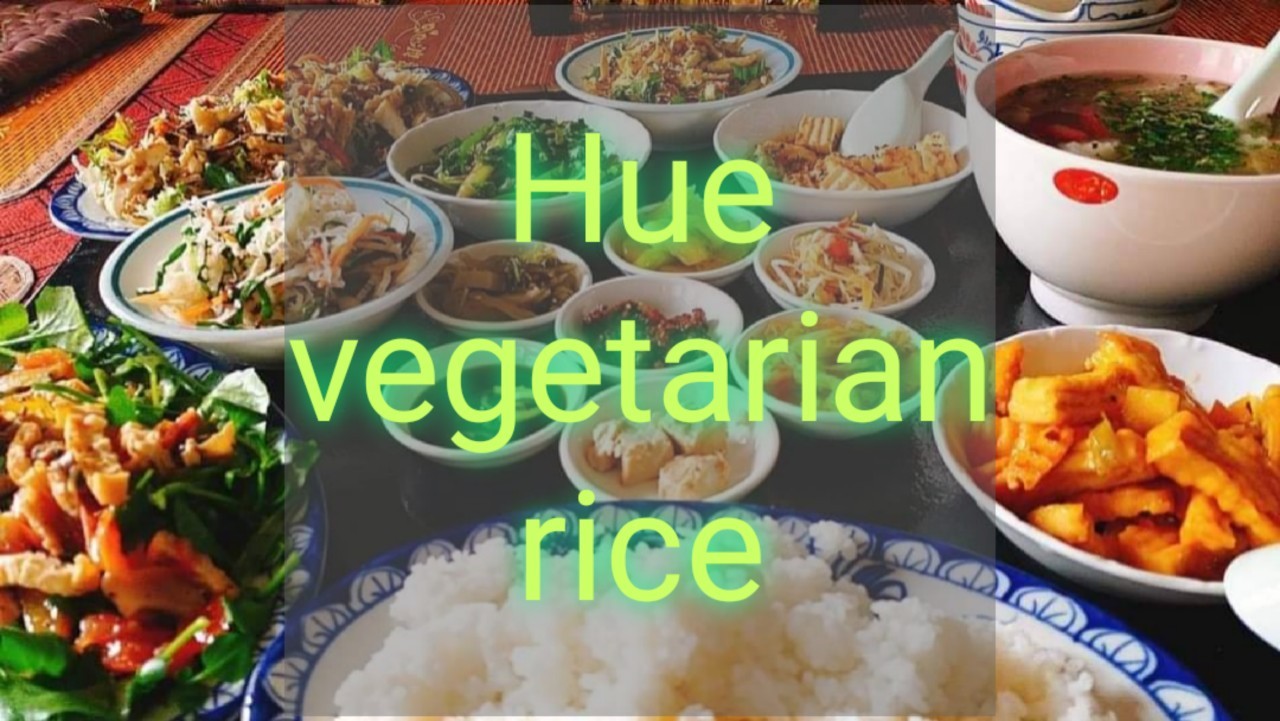 Switch to vegetarian cuisine if you want to save money on your food. The food is fresh and green, and there are many meals that are seasoned to taste mild and cold. The vegetarian dishes here are of extremely high quality. The spicy and sour hot pot is quite good and contains a ton of tofu and mushrooms.
Quan Chay Thanh Lieu
50 Nguyen Cong Tru street, Hue city
MIXED FIGS SALAD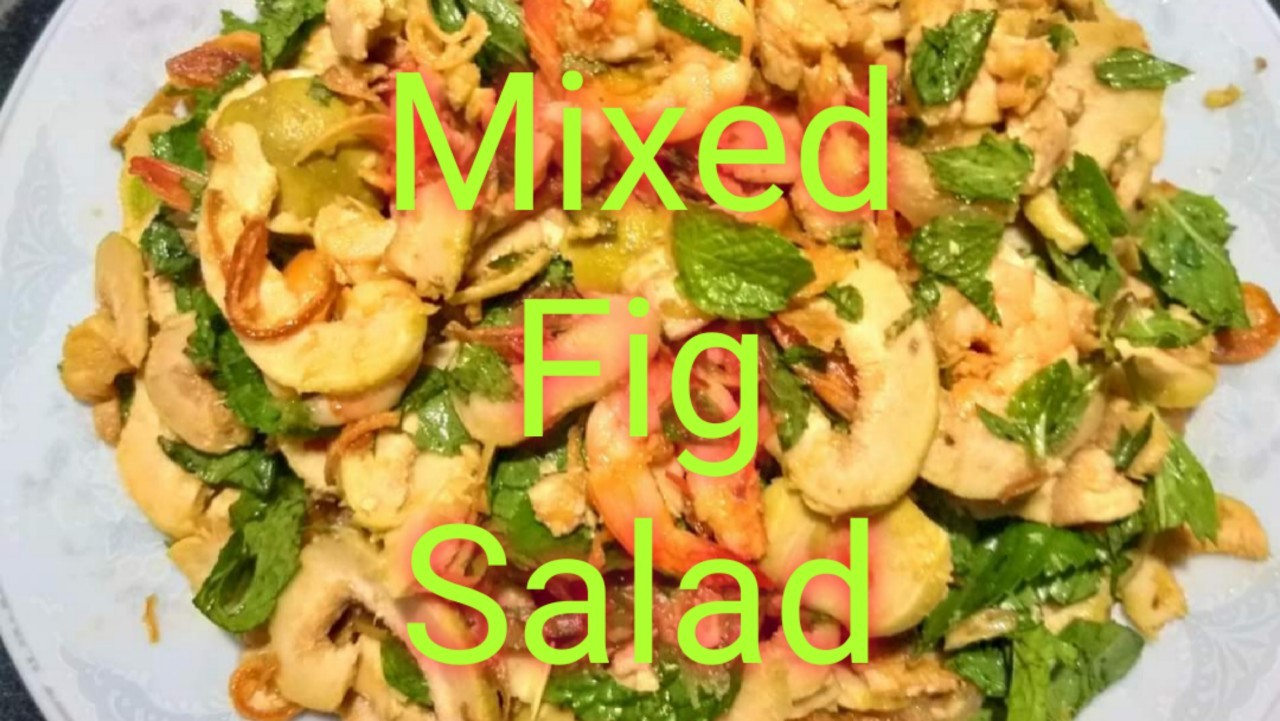 As we know, Mixed fig salad used to be the royal dish in Nguyen Dynasty (1802-1945). Therefore, Hue is known for its wonderful mixed figs with figs from the fig family. In order to make a dish with a cool, reviving flavor for the summer, Hue people have blended figs with spices like shrimp, fish sauce, sour vinegar.
Y Thao garden restaurant
3 Thach Han street, Hue city
BANH CANH NAM PHO (BREAD SOUP NAM PHO)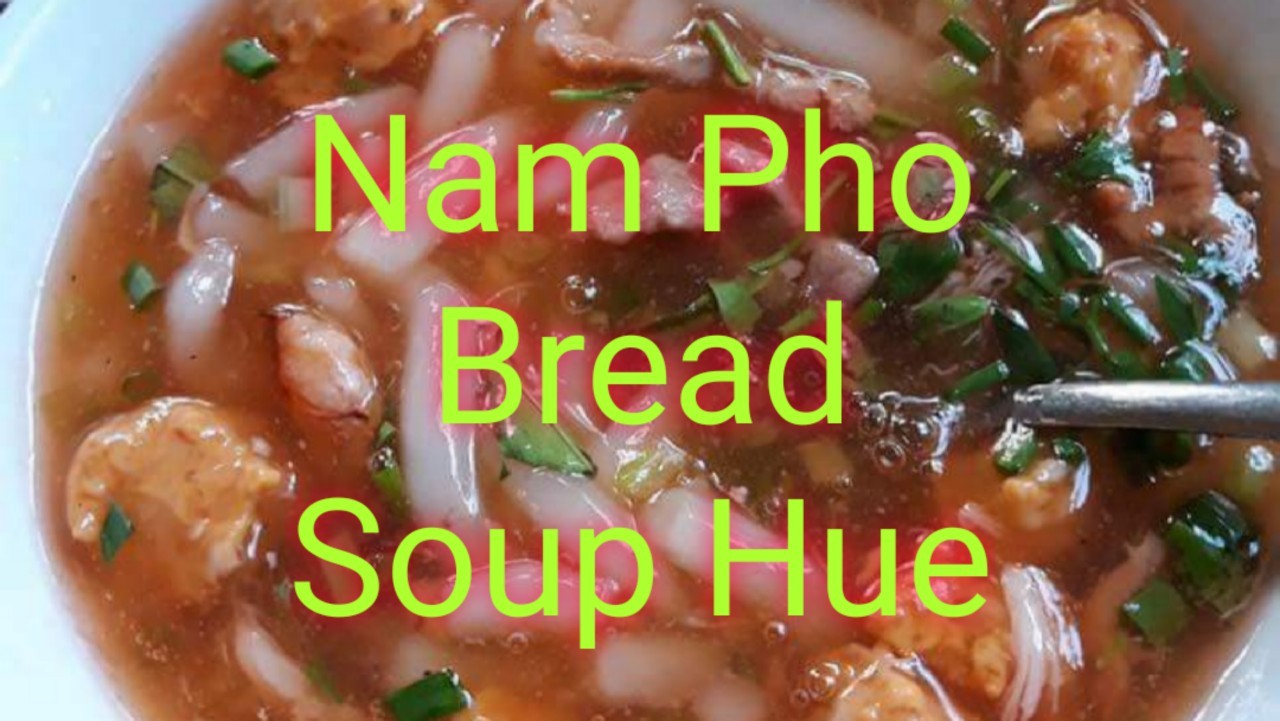 A specialty of the Central region, Nam Pho Bread Soup is a Hue royal dish with the typical flavor of the region. The Soup has beautiful colors, the broth is sweet with crab and shrimp, and the transparent broth is soft and smooth without being crushed, this will be one of the Best Hue Local Food you should enjoy when you come to Hue.
Nam Pho Bread Soup
16 Pham Hong Thai street, Hue city
STEAMED RICE FLOUR CAKE (BANH BEO)
The last in one of the Best Hue Local Food you can try is Hue's Steamed Rice flour Cake.
Thus, Hue's Steamed Rice flour Cake is poured in small bowls and steamed. When a customer orders, the cake will be served on a tray, usually with about 10 cakes.
Unlike other cities' rice flour cake in Vietnam, Hue's Steamed Rice flour Cake is thin, has dried shrimp paste and is often served with deep-fried pork skin.
To taste it while eating, you will simply add a teaspoon of chili fish sauce on top of the small bowl.
Quan Banh Chi
52 Le Viet Luong street, Hue city
FIVE LOCAL FOOD TO EAT IN HUE AT NIGHT
TRUONG TIEN BRIDGE BREAD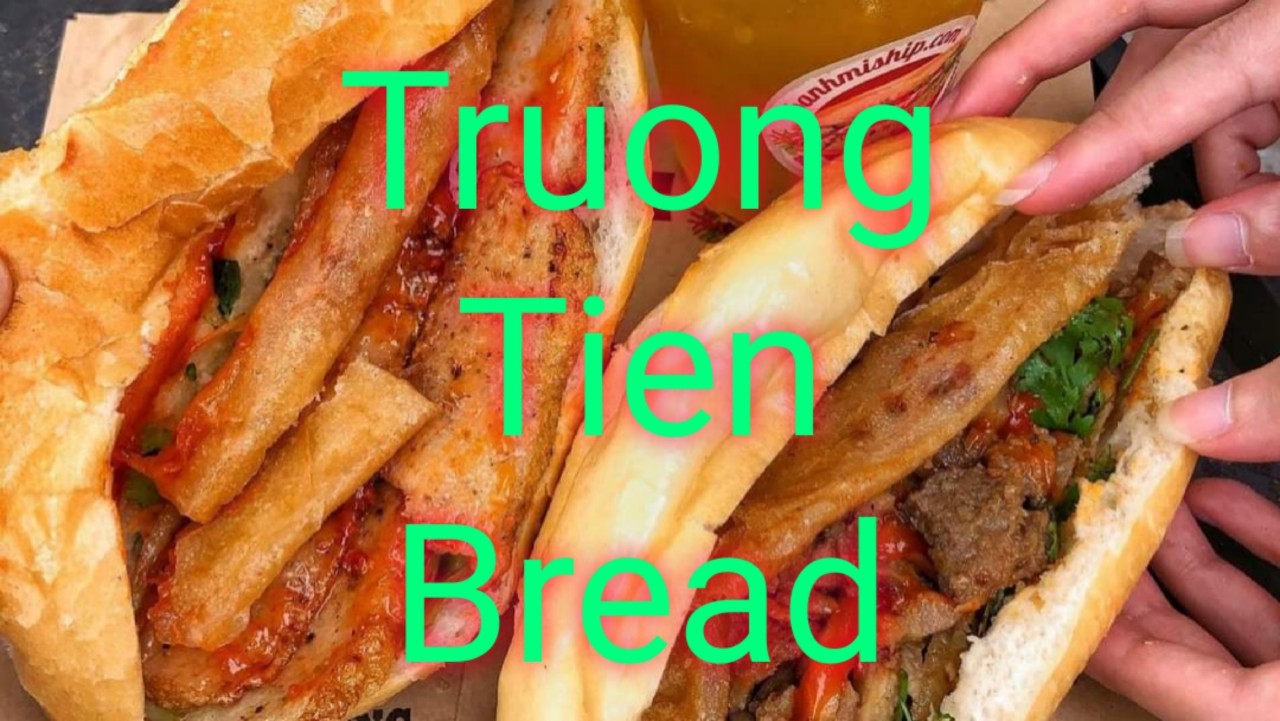 Lying near Truong Tien Bridge, that's why it is called Truong Tien Bridge Bread. Here, they sell various flavored breads, including Banh Mi, Pate, Omelet, Sausage…Once you come here, let's enjoy crispy toasted bread, sandwiched with salty filling, mixed with char siu gravy.
BREAD SOUP
You can warm your stomach with a bowl of Bread soup served with crispy fat, quail eggs, crab cakes, pork rolls, rich fish cakes…
HUE BEEF NOODLE
After a day tour, a bowl of beef vermicelli with a full topping of crab cakes, pork blood, beef tendons… with a sweet, fragrant broth with lemongrass flavor is an attractive choice for you.
UNHATCHED BABY DUCK EGG
Unhatched baby duck egg is a dish made from duck eggs when the embryo has developed into shape. Duck eggs are one of the popular snacks in Vietnam.
HUE SWEET DESSERT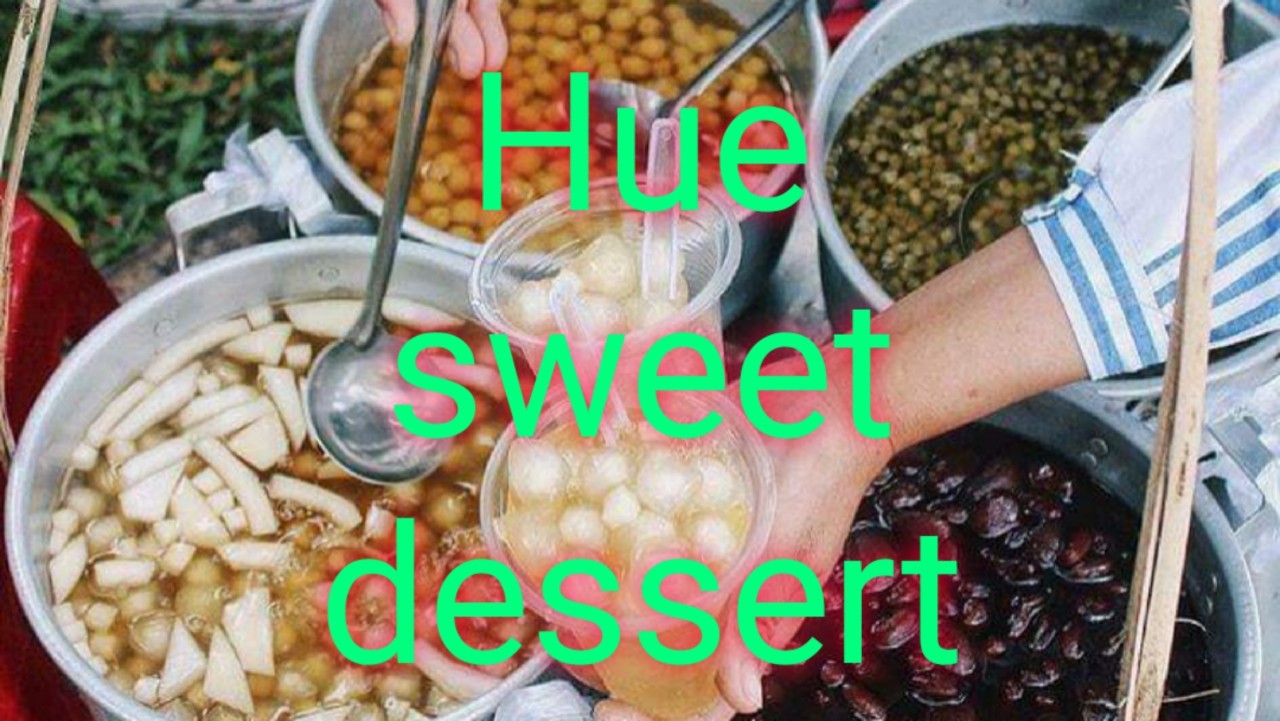 Hue Sweet Dessert is a culinary experience in top 5 local food to eat at night in Hue when visiting Hue ancient capital. Among different types of sweet dessert such as longan with lotus seed, mixed, red bean, taro…. Besides, sweet dessert with roasted pork is a unique culinary experience. The dish has a combination of the salty taste of the surrounding pork with the sweetness of rock sugar.
TRAVEL AGENT TO ORGANIZE HUE TOURS AND HUE STREET FOOD TOUR?
So, if you arrive in Hue city and would like to find The Best Travel Agent to organize Hue Tours and Hue street food tour, do not hesitate to contact us:
Phong Nha Pioneer Travel (a member of Premium Travel Vietnam Co., Ltd)
Office in Da Nang: 213 Chinh Huu street, Phuoc My, Son Tra district, Da Nang city
International Tour Operator License No: 48-281/2022/TCDL – GPLHQT
Website: https://phongnhapioneer.com/
Email: phongnhapioneer@gmail.com
Whatsapp Mr. Viet at 0084 979613777
We will definitely make your trip with us an enjoyable one.