WHY CALL PHONG NHA?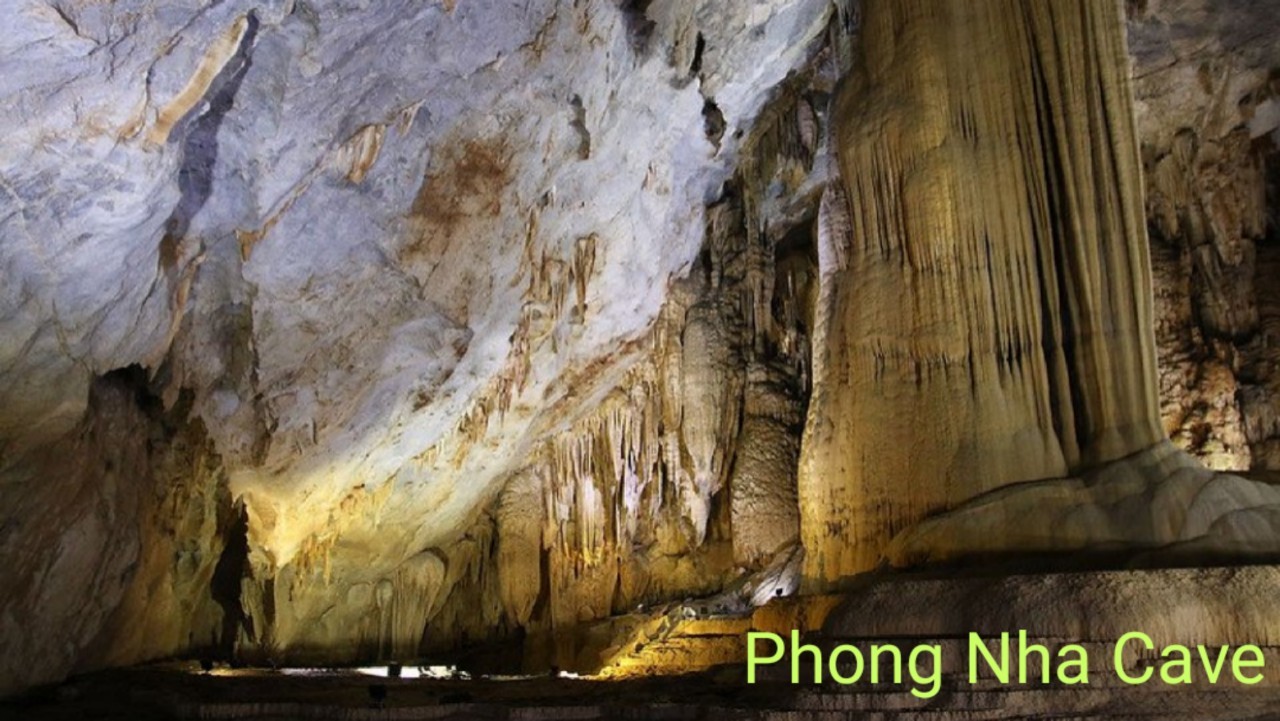 "Phong" means mountains, "Nha" means the mandarins/officials. So, Phong Nha means undulating mountains similar to the Vietnamese oficials standing on the courtyard to honor the King.
In the past, every ancient village had a name with two leading persons, either "Ke" or "Co". Later, the village here did not have residents anymore so the local people called it Ke Bang.
Phong Nha is a small village so the combination of two words: Phong Nha and Ke Bang to become a place to draw an attention from the people.
WHERE IS PHONG NHA CAVE?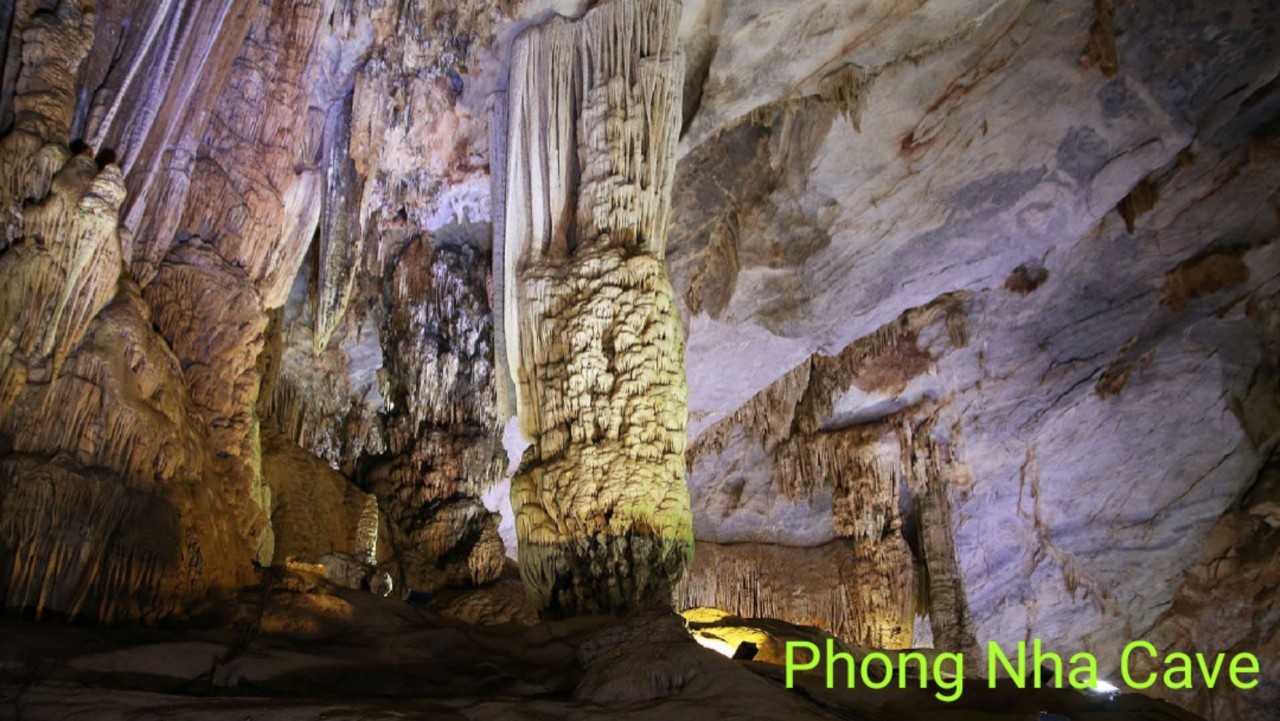 Vietnam's Phong Nha-Ke Bang National Park is situated in the districts of Bo Trach and Minh Hoa in the province of Quang Binh, some 50 kilometers northwest of Dong Hoi and around 500 kilometers from the capital Hanoi to the south.
IS PHONG NHA CAVE WORTH VISITING?

THE CAVE WITH THE MOST "MOST"
Phong Nha Cave is a truly magnificent cave both from tourists and scientific perspective and it is a precious gift from the nature blessing for Quang Binh province. There are numerous world records that this cave holds, among which: The location features a beautiful stalactite and stalagmite formation; a lengthy underground river; and a high and wide cave mouth; The widest, most breathtaking sand and rock beach… So it won't surprise you too much if the beauty of the cave thoroughly inspires you.
THE NATURE WORLD HERITAGE OF VIETNAM
Phong Nha-Ke Bang National Park was inscribed as a UNESCO World Heritage Site in 2003. Because it holds "outstanding example representing major stages of Earth's history, including the record of life, significant ongoing geological processes in the development of landforms, or significant geomorphic or physiographic features".
THE KINGDOM OF CAVES IN VIETNAM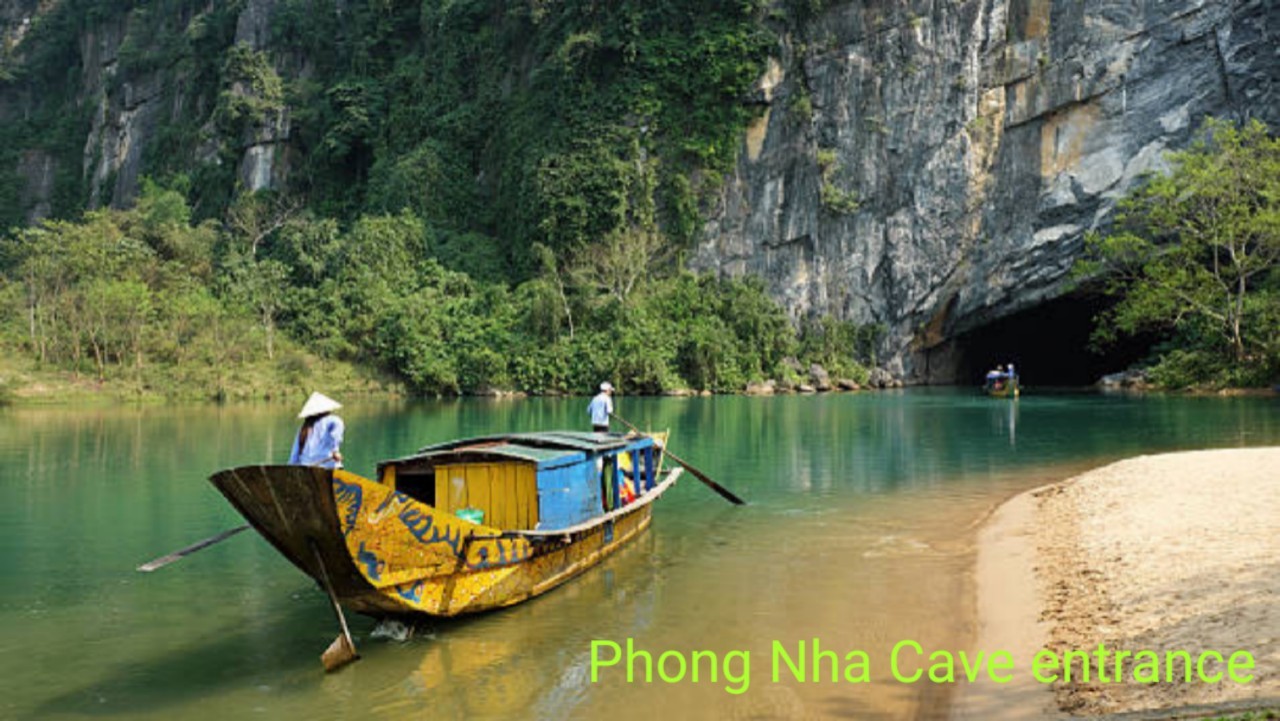 It is no doubt that Phong Nha is the Land of Cave in Vietnam. There are roughly 300 caves and grottos here. Many areas have not been explored yet.
THE HARMONY OF THE NATURE
The most notable feature of Phong Nha cave is that it is surrounded by a very poetic natural picture. Here, the caves bring the symbiotic beauty of charming rivers, mighty limestone mountains, and enormous green prehistoric woods. Travelers who are keen about in-depth natural exploration will find this to be a true paradise. Thus, it is a really get away adventure trip for those who want to get closer to the nature.
DIVERSE ECOLOGICAL & HISTORICAL TOURS
Travelling to Phong Nha Park, tourists can join in many different tours to explore the beauty of Phong Nha Cave such as taking the boat trip on the Son river to visit Phong Nha Cave, doing some trekking tours to uncover the beauty of Hang En, Son Doong Cave, playing some water sports on the Chay river and have mud bath in the Dark Cave.
Besides, the travelers can do some historical tour such as Eight Lady Cave or visit some of relics of Ho Chi Minh Trail to know about Vietnam war.
LESS TOURISTIC AREA & HOSPITABLE PEOPLE
In addition to Halong Bay, Sapa, and Hoi An, Ho Chi Minh, Nha Trang, Phong Nha is home to many of Vietnam's most priceless natural wonders. The main reason for the tourist to choose that Phong Nha Cave because they can enjoy delightful tranquility, whereas other places are filled with growing numbers of tourists.
In addition, the local residents are kind, welcoming, and warm hearted people to welcome all the people around the world.
BEST TIME TO VISIT PHONG NHA NATIONAL PARK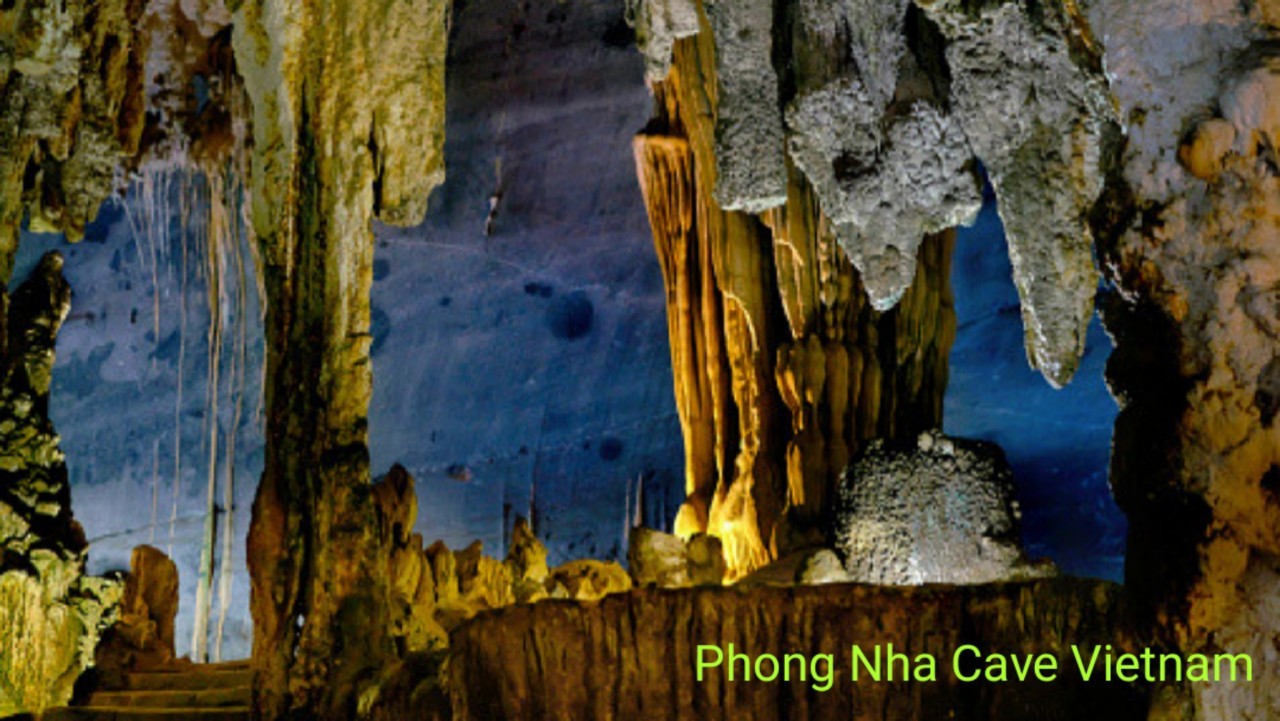 Perhaps, March till August is the best time to travel to Phong Nha cave. At this time, the blue sky with clear sun suitable for adventure and outdoor activities in Phong Nha Cave.
However, travelers can choose not to travel to Phong Nha National Park in the rainy season as flooding season often happens from mid-September to mid-November each year. Hence, it will cover the cave entrance and the water rises inside the cave.
OPERATION TIME AND TICKET PRICE FOR PHONG NHA CAVE VIETNAM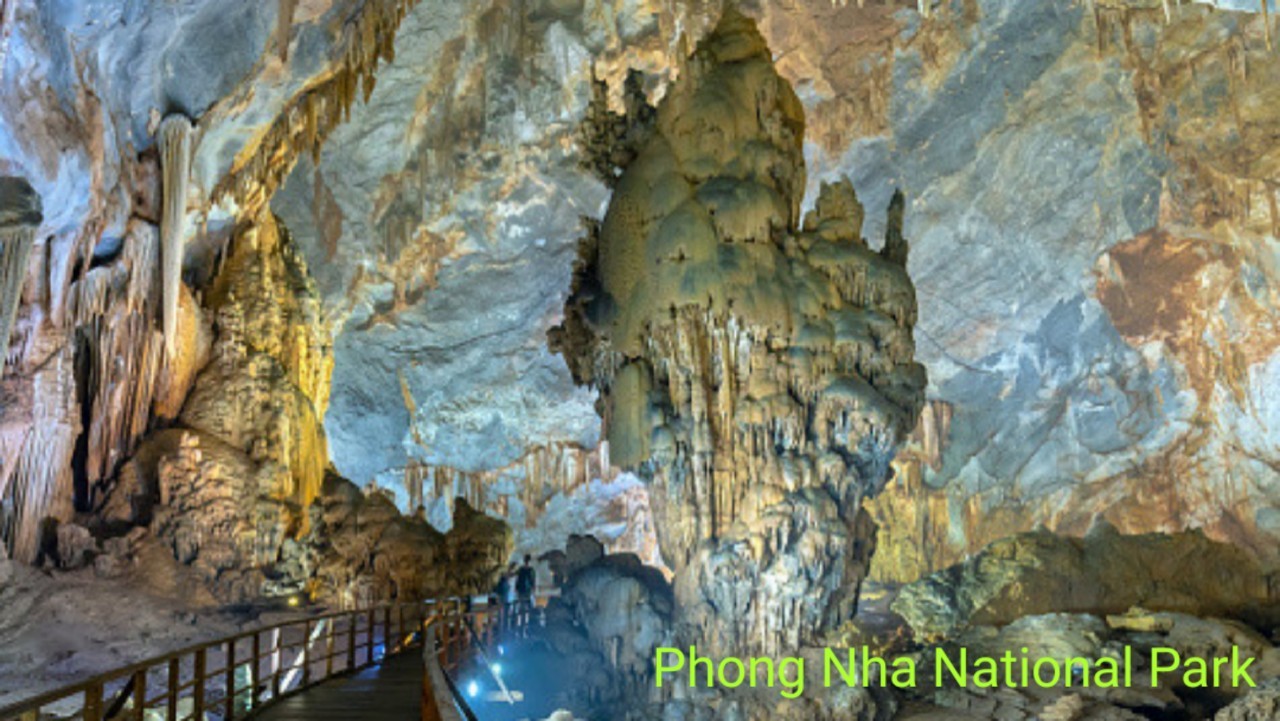 PHONG NHA CAVE
Operation time: 7:30am – 5:00pm in the summer and 7:30am – 4:30pm in the winter
Ticket price: 150.000 VND/person
Children under 1.3m high: Free
TIEN SON CAVE
Operation time: 8:00 a.m – 18:00 p.m
Ticket price: 80.000 VND
DARK CAVE
Operation time: 7:30am – 4:00pm
Ticket price: 450.000 VND
Children from 1m – 1m3: 150.000
Children under 1m: Free
PARADISE CAVE
Operation time: 7:00am – 4:30pm during summer and 7:30am – 4:00pm during winter
Ticket price: 250.000 VND
Buggy service: 60,000 VND one-way, 100,000 VND two-way (for 4-seat buggy)
Children from 1m – 1m3: 125.000 VND
THINGS TO DO AROUND PHONG NHA CAVE?
PAY A VISIT TO THE WORLD'S LARGEST CAVE : SON DOONG CAVE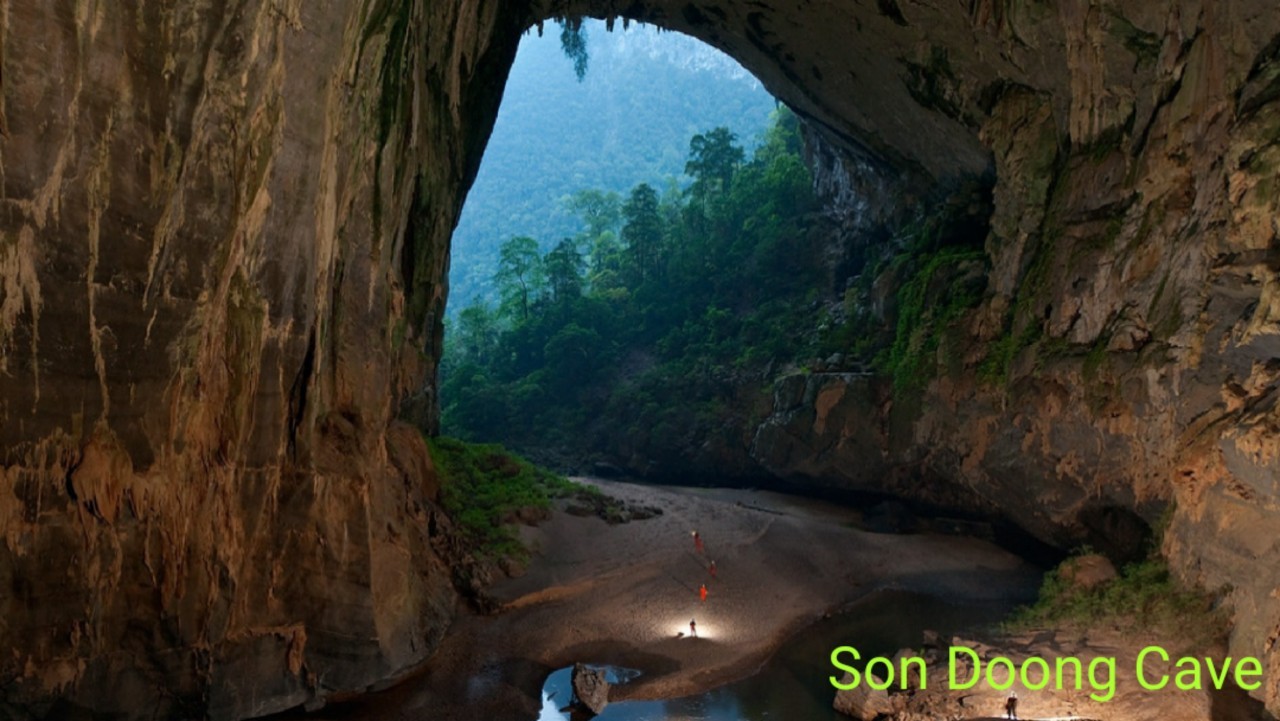 Son Doong Exploration is an underground journey to see the wonders of stalactites, underground rivers, Ho Sut, or even a forest growing right in the middle of Son Doong Cave with unusual creatures. It also gives you the chance to admire the sunlight shining through the cave and scale the 90-meter-high Vietnam Wall.
As you are in Phong Nha Park and really want to conquer the biggest cave in the world with your financial conditions, let's join Son Doong Cave discovery.
Doing this tour, you will have a chance to explore the cave's distinctive prehistoric forest as well as the En Cave, which served as the backdrop for the filming of Peter Pan: The Neverland and the 2015 airing of Good Morning America on ABC News.
VISIT PHONG NHA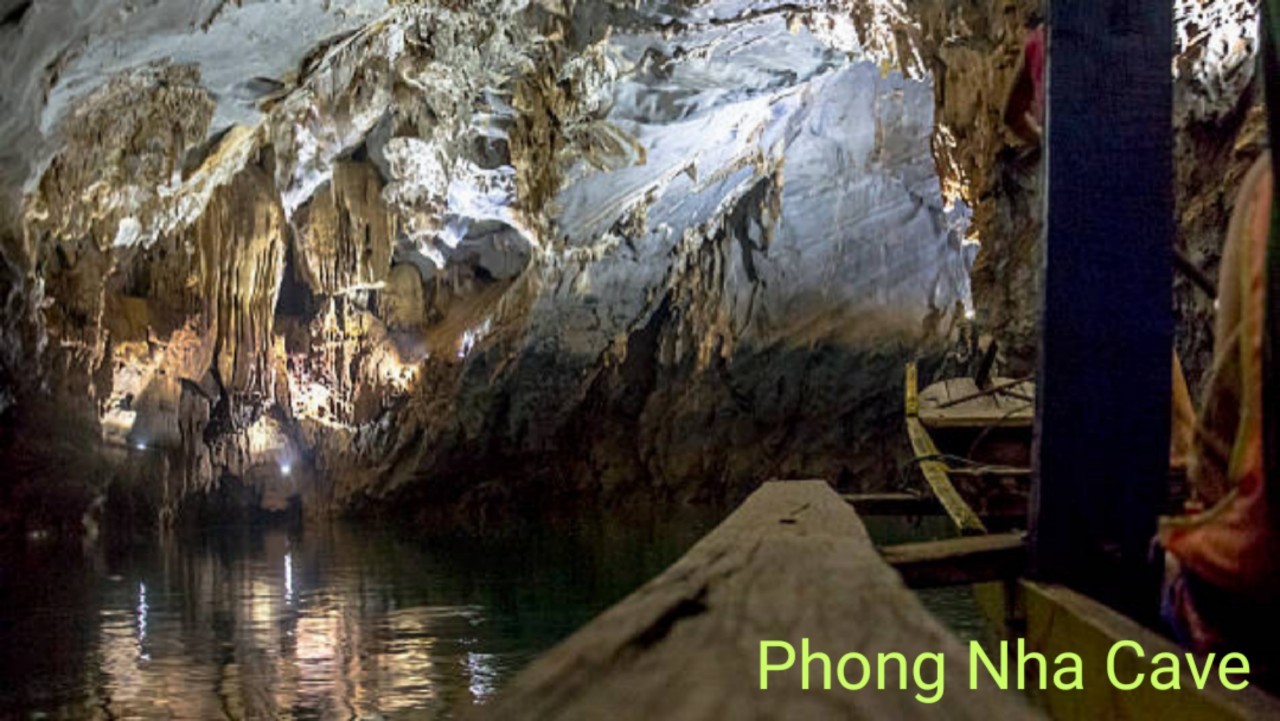 The Phong Nha Cave system is around 80 kilometers long in total. Doing this tour, you must disembark the motorboat and navigate the Son river. Reaching the cave entrance, you will admire amazing stalactities and stalagmites. The temperature within Phong Nha cave is only 18 to 22 degrees Celsius. Here, you disembark and visit the caves of Bi Ky, Co Tien, and Cung Dinh to observe stalactites in a variety of hues and shapes.
SIGHTSEEING PARADISE CAVE
After ascending 525 stairs, visitors can climb the stairs into the cave to view the stunning stalactite paintings of one of the most stunning and mystical natural wonders in the world in Paradise Cave, also known as "the palace under the ground".
VISIT DARK CAVE WITH ZIPLINE
The best trip itinerary is unquestionably Chay River and Dark Cave if you want to completely appreciate Quang Binh's natural splendor. Doing this tour, you will experience boating activities to get some exercise and take in the beautiful scenery of nature. In addition, you will use Zipline to get across the Chay River's crystal-clear blue water and have a mud bath ride in the cave.
BIKE RIDE IN BONG LAI VALLEY
One of the best cycling routes in Phong Nha is the one in Bong Lai Valley. Thus, Bong Lai Valley valley possesses the most distinctive characteristics of the Vietnamese communities in the center of Vietnam.
You will have the chance to experience aspects of farming life in Bong Lai Valley such as herding, feeding sheep, planting trees, etc. A lovely and lyrical valley has been made by the union of the gorgeous mountains, rice fields, and little communities.
RENT A MOTORBIKE TO RIDE AROUND
It is a great way to explore the nature, the countryside of Phong Nha National Park. As you choose this way, you can easily visit some close by places such as Phong Nha cave, Dark cave or Paradise cave.
BOTANIC GARDEN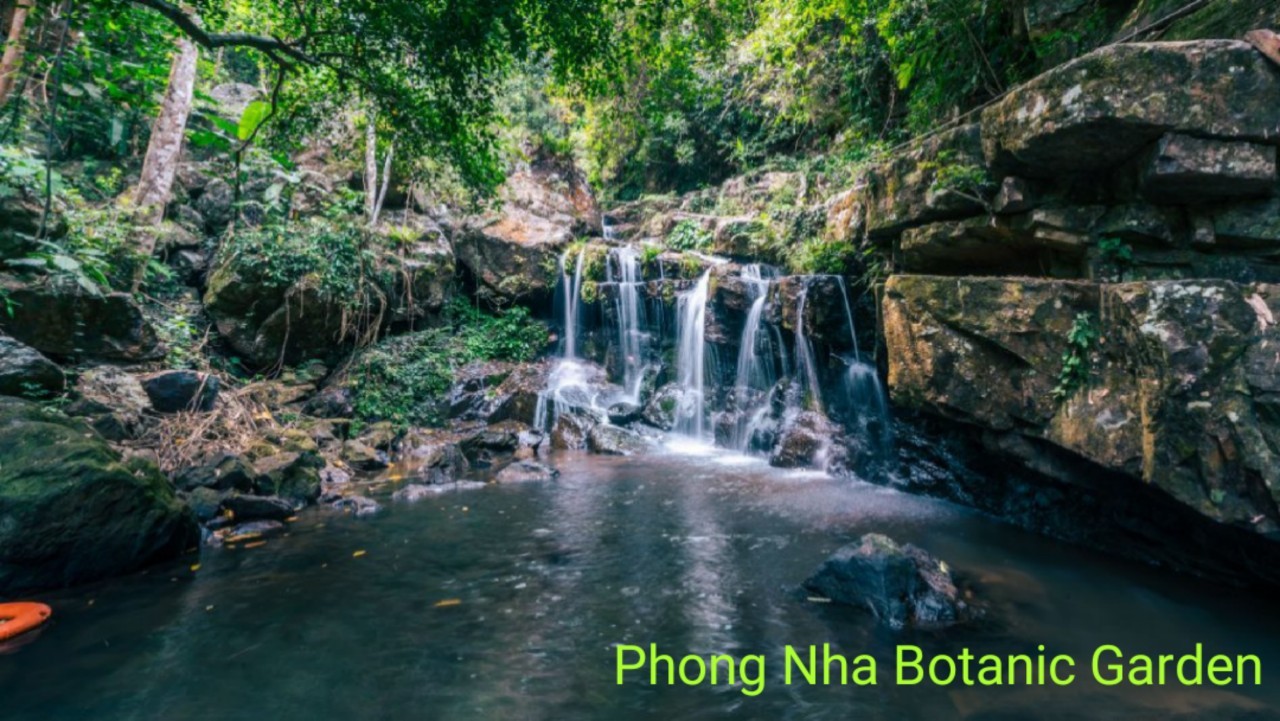 With a size of up to 40 acres, Phong Nha Botanical Garden is a nature reserve within Phong Nha-Ke Bang National Park. With its untamed and majestic grandeur, this location is not only a popular choice for tourists visiting Phong Nha Ke Bang but also a favorite destination for researchers.
You will get the chance to learn about the untamed nature and the diverse and unique flora and fauna ecology of the prehistoric woodland by visiting the botanical garden. The breathtaking panorama of the tropical forest, including the Wind waterfall, which is over 30 meters high, the picturesque Vang Anh lake, and the deep forest, is the centerpiece of the botanical garden.
EIGHT LADY CAVE
In Tan Trach commune, Bo Trach district, the province of Quang Binh, there is the plaec where you can find Tam Co Cave. Thus, the cave witnessed the sacrifice of Youth Volunteers (4 men and 4 women) in the fight for independence from the US when they were trapped inside the tiny cave.
SOME TIPS TO TRAVEL TO PHONG NHA CAVE
BEST TIME TO VISIT PHONG NHA CAVE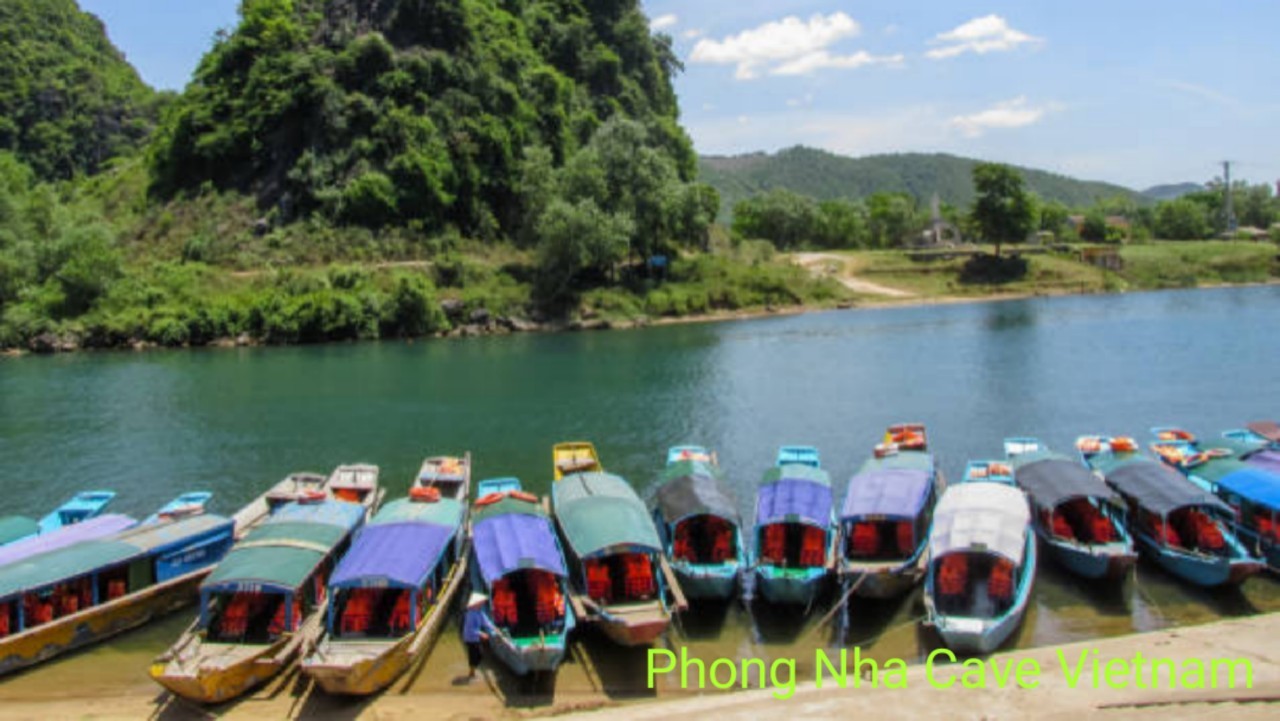 The dry season, which lasts from April to August, is the most lovely time to visit Phong Nha – Ke Bang. Because the weather is suitable for sightseeing, rafting, and enjoying Phong Nha – Ke Bang's rivers and lakes at this time, it is sunny. In particular, this is the best time to explore the caverns.
Traveling to Quang Binh during the rainy season is not recommended, especially from September to November when the water level of the Quang Binh River rises and can easily result in flooding, landslides, and flash floods.
SOME HOTELS/RESORTS TO STAY IN PHONG NHA
HOTELS IN DONG HOI
Vinpearl Quảng Bình:Quách Xuân Kỳ, Đồng Hới, Quảng Bình.
Mường Thanh Luxury Nhật Lệ:121 Trương Pháp, Đồng Hới, Quảng Bình.
Khách sạn Sài Gòn – Quảng Bình:20 Quách Xuân Kỳ, Đồng Hới, Quảng Bình.
HOTELS IN PHONG NHA
Jungle Boss Homestay: ĐT20, Phong Nha, Bo Trach, Quang Binh
Phong Nha Lake House: Khuong Ha hamlet, Hung Trach, Bo Trach, Phong Nha, Quang Binh, Phong Nha, Quảng Bình
Victory Road Villas: Phong Nha-Ke Bang National Park, ĐT20, Sơn Trạch, Bố Trạch, Quảng Bình
BEST TRAVEL AGENT TO BOOK PHONG NHA CAVE TOUR?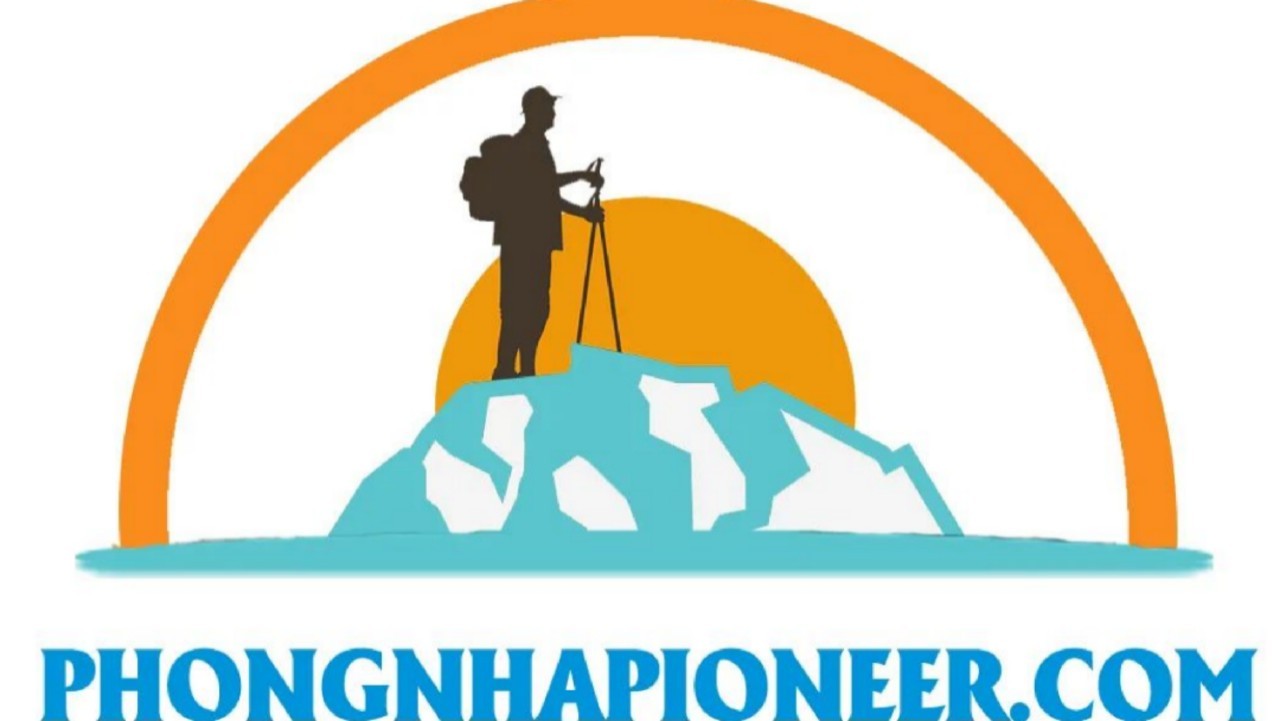 If you travel to Phong Nha National Park and would like to find a tour operator/travel agent for Phong Nha Cave Tour, do not hesitate to contact us as follows:
Address: Tran Hung Dao Street, Dong Hoi city, Quang Binh province
Website: https://phongnhapioneer.com/
Email: phongnhapioneer@gmail.com
Whatsapp: 0084 979613777 (Mr.Viet)
Copyright by Premium Travel Vietnam.