Hang En Cave Tour 2 Days 1 Night
Contact
Time :
Departure day :
Vehicle :
OVERVIEW
Hang En Cave Tour 2 Days 1 Night is really an experience for those who really like adventure. Thus, joining in this tour with Phong Nha Pioneer Travel, you will go deep into the core zone of Phong Nha – Ke Bang National Park on extremely difficult terrains. So, you have to cross the pass and cross the stream to get your destination.
HANG EN CAVE TOUR 2 DAYS 1 NIGHT ITINERARY
Day 1: Phong Nha – Hang En Cave
7:30 am: In the morning, the car and tour guide of Phong Nha Pioneer Travel will pick you up at Dong Hoi or Phong Nha and then we will transfer you to Phong Nha National Park.
8:30 am: After passing more than 50km on the Ho Chi Minh trail on the east branch, we will come to Phong Nha – Ke Bang National Park. Thus, it was recognized by UNESCO as a World Natural Heritage in 2013 in terms of geomorphological criteria and 2015 on biodiversity criteria.
You will meet and exchange experiences with local people with deep knowledge of Phong Nha Ke Bang mountains and forests.
9am: Hang En Cave Tour 2 Days 1 Night will move on for more than 30km along the 20th legendary road of Quyet Thang that witnessed the heroic history of Vietnam. Later, we will be coming to the starting point of the journey which is located on km40 of the west branch of the Ho Chi Minh Trail.
Here, visitors will move deep into the core area of ​​Phong Nha National Park – about 1.5km downhill, wading a large stream near the foot of the mountain. As we reach Ban Doong which is one of the few ethnic minorities living here. Hence, visitors will have the opportunity to learn about their daily life in the remote area near the foot of the mountain.
12h: we will take a rest and have lunch here with local style rustic dishes prepared by local people.
14h30: After that, to continue our Hang En Cave Tour 2 Days 1 Night, we continue to move through the valley, cross the stream to reach Hang En – the 3rd largest cave in the world with wild charming, but extremely majestic with many fossils dating back over 300 million years ago.
Following that, you will stop to admire the beauty of the mountains, take many amazing photos or explore the unspoiled nature here.
18h: Our group will set up camp by the stream and have dinner here.
Day 2: Ban Doong – Phong Nha
8:00 am: Wake up to the wild, green of the mountains and the birds chirping, the sounds like the music of Phong Nha mountains and forests. Enjoy a decent breakfast prepared by local chefs.
09:00 a.m, our group leaves Hang En and continues the journey through the forest, wading streams.
12h00 a.m: Enjoy our lunch and after that we will keep going along the winding streams in the alley.
13:30 – 14:00 p.m The car will take us back to Dong Hoi city. So, our Hang En Cave Tour 2 Days 1 Night will come to an end here. Phong Nha Pioneer Travel wish you had a great time with us.
HOW YOU ENJOY HANG EN CAVE TOUR 2 DAYS 1 NIGHT?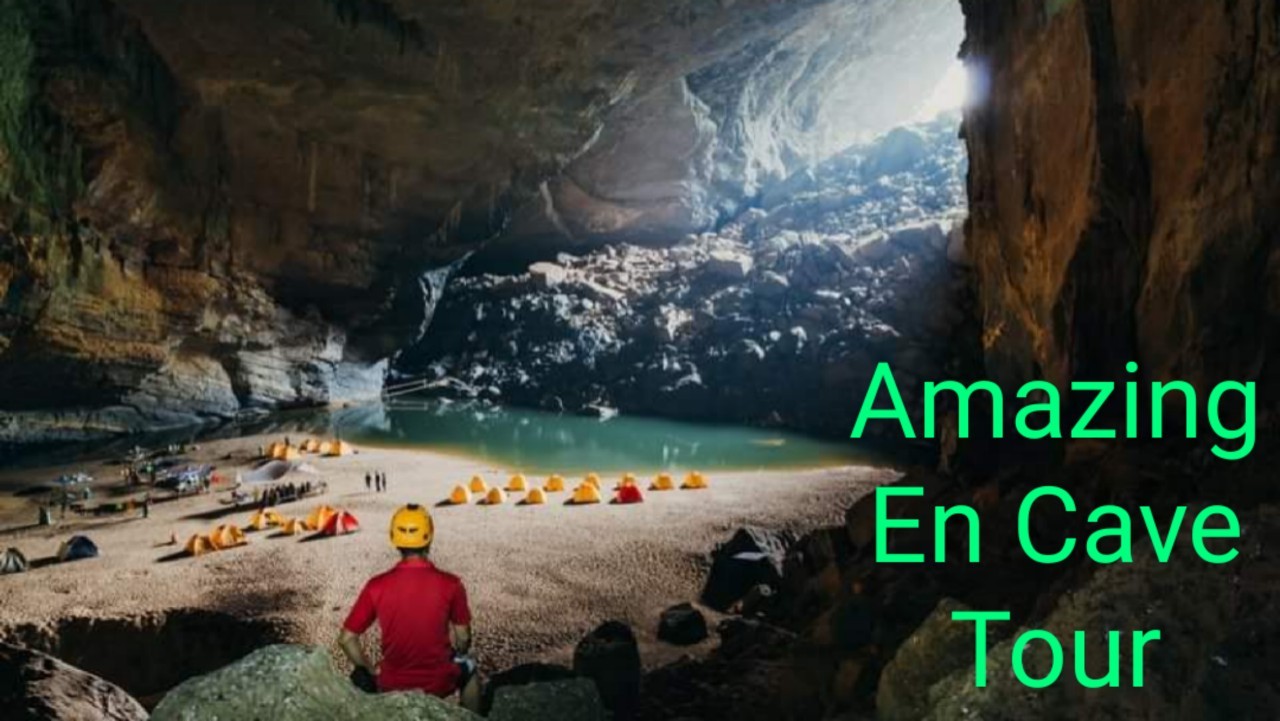 This "excellent worth value for money" excursion takes you to see one of the most breathtaking natural wonders in the world in this Hang En Cave Tour 2 Days 1 Night.
The schedule includes a visit to the remote Ban Doong ethnic minority village; an overnight stay at a lovely campsite beside a sandy beach
Take a chance to see millions of swallows building their nests in a cave.
Trekking adventure through 22 km of jungle, cross streams, walk 400 m uphill and downhill, and explore 4 km of caves.
EN CAVE TOUR PHONG NHA PRICE, INCLUSION, EXCLUSION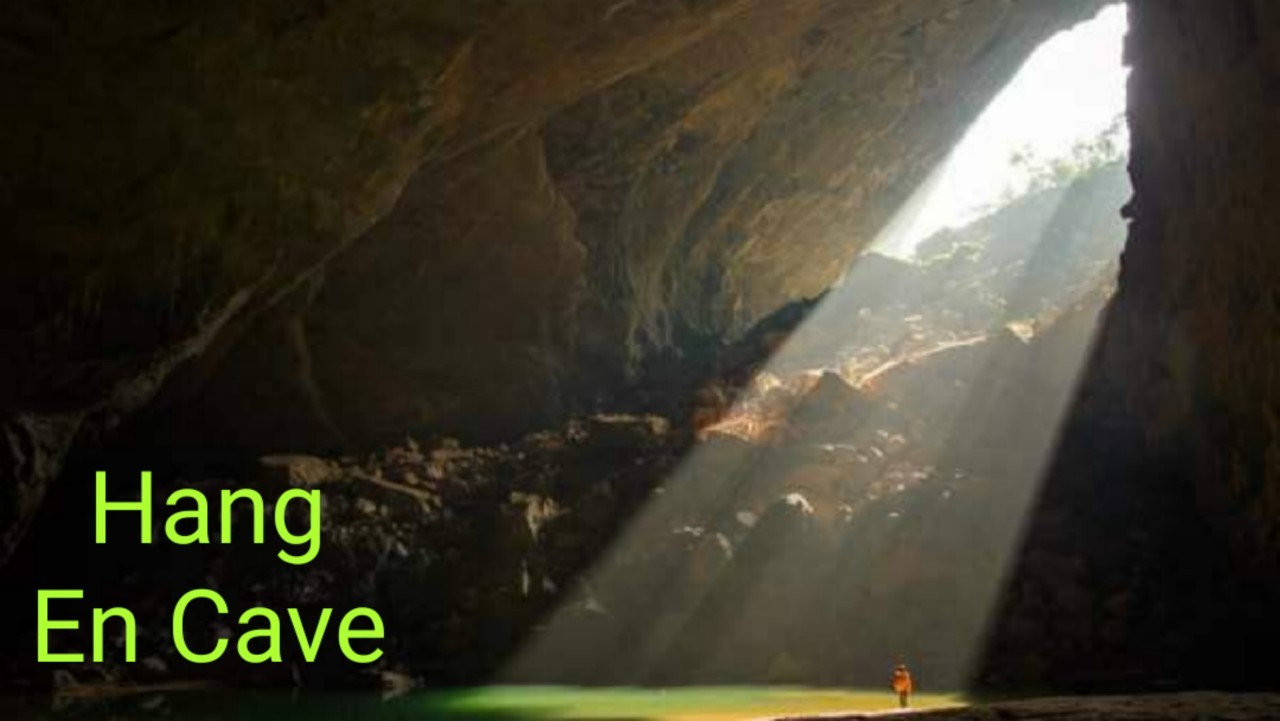 PRICE
Kindly send an email to us at phongnhapioneer@gmail.com or whatsapp (Mr. Viet – Manager) at number: +84 979613777 for further assistance and details about this tour . We are honored to serve you and always at your service 24/7.
INCLUSION & EXCLUSION
INCLUSION

EXCLUSION

New air con private vehicle
Professional English speaking guide
Experienced driver
Camping huts and specialized equipment (Camp lights, sleeping bags; Exploration equipment: headlight, expedition hat, jungle shoes, tool bag)
Porter team, chef
Meals in tour: (2 lunches, 1 dinner) & Breakfast
Water and tissues

Travel insurance
Tips and gratuities
Personal expenses
Other not mentioned in the tour program
TRAVEL ADVISE & IMPORTANT NOTE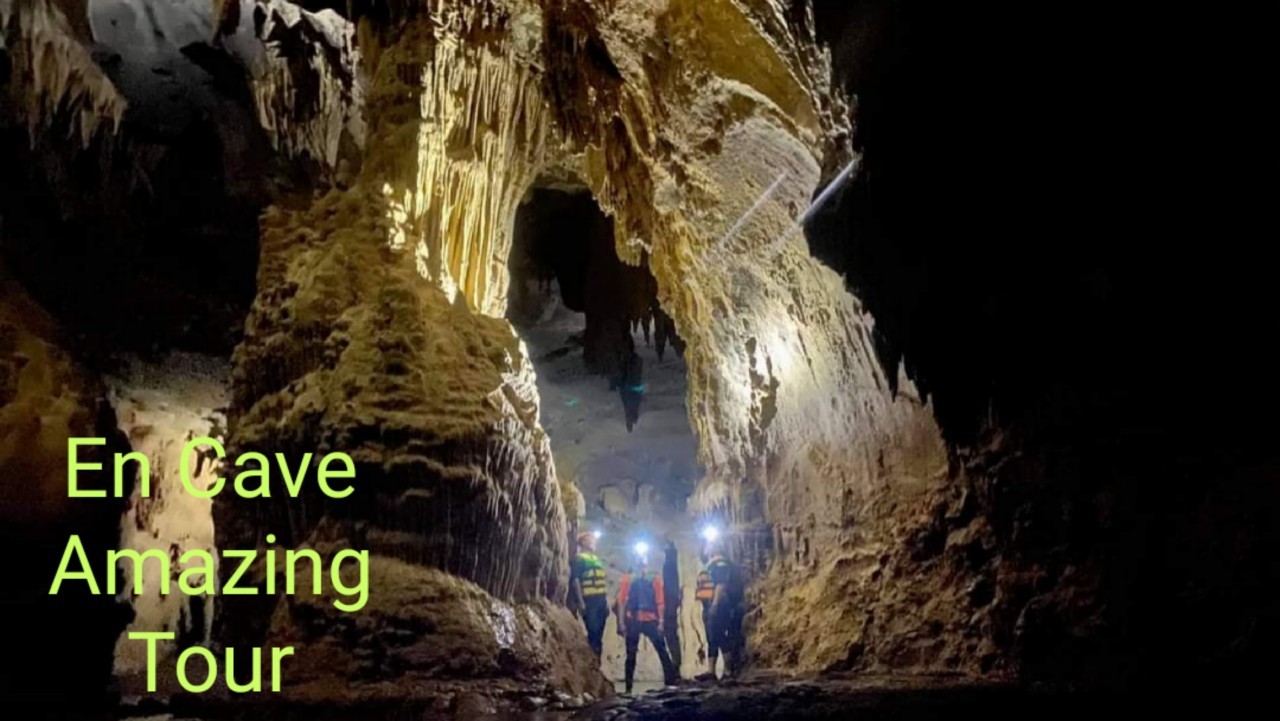 TRAVEL ADVISE
Passing over 22 kilometers of rocky, mountainous, and forested terrain
Customers over the age of 16 are welcome on the tour.
Approximately 30 times of river crossing in knee-deep water (the river is 10 – 50m wide)
climb around 550 meters (from the road to the valley)
Take a 4 mile road trip
Stay over two days and one night in the forest and cave.
The tour itinerary can change the order of points to suit your requirements
Should bring personal items: mosquito repellent, short and long pants, towel, socks, backpack, sandals
IMPORTANT NOTE
Any crew member may be refused service, acceptance, or retention at any time by staff (cave specialists and guides) for safety reasons. In certain situations, the Company won't offer compensation or a refund.
HOW TO BOOK SWALLOW CAVE TOUR WITH US?
So, if you come to Hue city, Vietnam and would like to have En Cave Tour 2D1N, do not hesitate to contact us:
Phong Nha Pioneer Travel (a member of Premium Travel Vietnam Co., Ltd)
International Tour Operator License No: 48-281/2022/TCDL – GPLHQT
213 Chinh Huu street, Phuoc My ward, Son Tra district, Da Nang city
Website: https://phongnhapioneer.com/
Email: phongnhapioneer@gmail.com
Whatsapp at 0084 979613777 (Mr. Viet – Travel Manager)
We will definitely make your Swallow Cave Tour with us an enjoyable one.